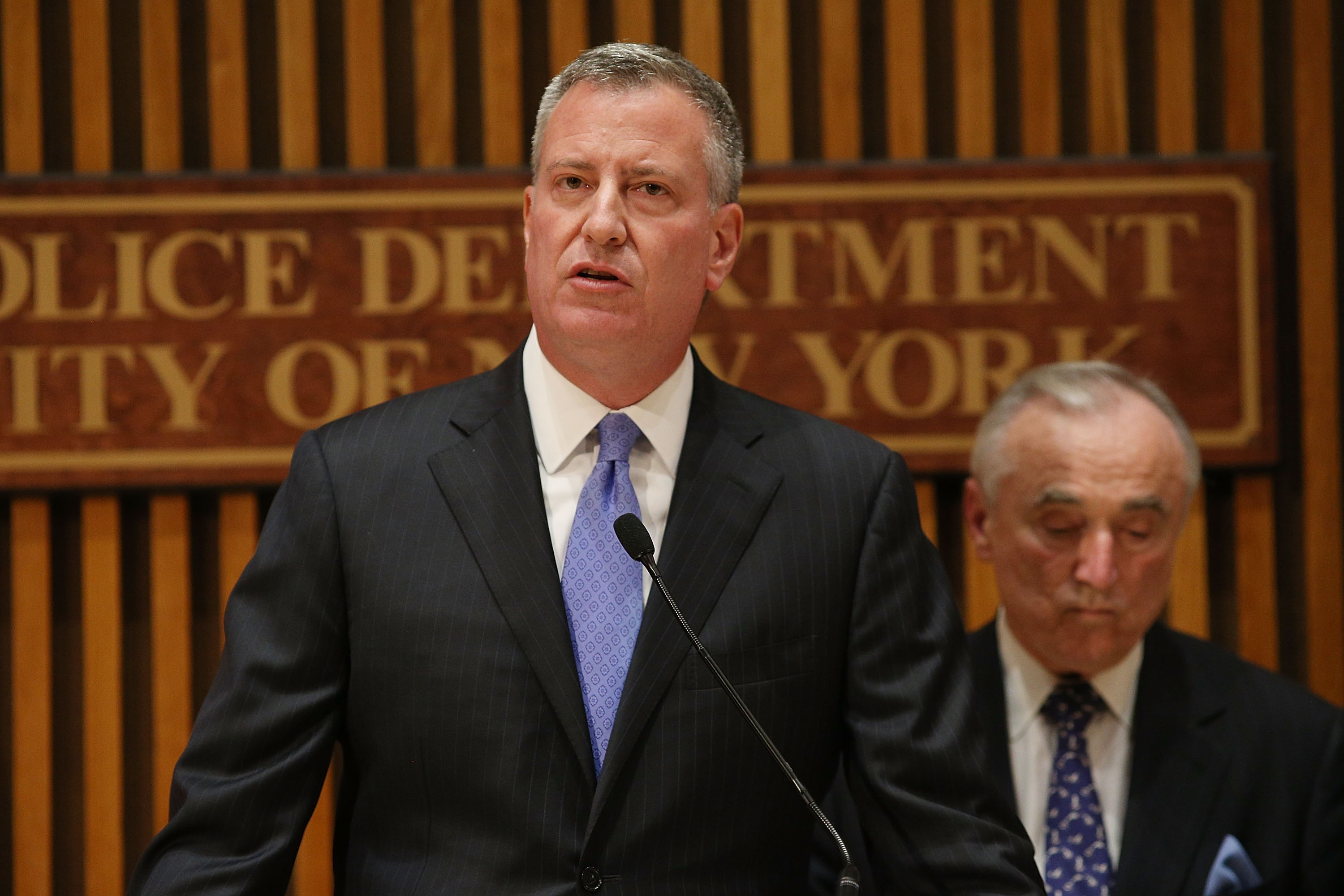 New York City is on track to go 11 days without a murder at midnight—which would surpass a 10-day streak without a killing in the city last February.
The city, home to 8.4 million people, has not seen a murder since February 1, when a man was shot to death around 10:30 p.m. in Harlem.
If there are no murders before midnight, the city will have gone 11 days without a killing, according to city figures—which is a record length of time since 1994, when the NYPD started its current method of counting crimes.
Mayor Bill de Blasio—who has in recent months faced anger from police union officials and some rank-and-file cops over his NYPD reform agenda—touted the murder-free stretch this evening.
"This extraordinary streak of safety over the past several days is testament to the hard work of the men and women of the NYPD, and further evidence that New York City is the safest big city in America," Mr. de Blasio said in a statement. "It's also proof we can bring police and the community closer together and keep crime down in our neighborhoods.  Our administration is committed to keeping crime at historically low levels, building stronger relationships between police and communities across our city, and strengthening support for our officers."
The previous record of days without a murder was set in February 2014. From February 13 through February 22 last year, New York City went 10 days without a murder, an NYPD spokesman confirmed tonight. At 12:01 a.m., the count for the current streak will be 11 days—surpassing last year's run.
Mr. de Blasio, who opponents sought to portray as soft-on-crime during his campaign, has often sought to celebrate the city's continued low crime—2014 set a new record-low for murders in the city.
His relationship with law enforcement grew fraught after the death of Eric Garner in police custody, and the city's police unions lashed out at him after Mr. de Blasio, speaking the night a grand jury declined to indict an officer in Garner's death, said he'd told his bi-racial son to take special care around police. After two police officers were gunned down in December, Patrolmen's Benevolent Association President Patrick Lynch accused City Hall of having blood on its hands and cops turned their backs to him at the officers' funerals.
But despite his well-publicized troubles with the police force, the mayor has enjoyed continued historically low levels of major crime in his short tenure, excepting a spike in shootings.
It is likely that the 11 days would be the longest New York City has gone without murders dating back much further than 1994—the city is drastically safer than it was in the early 1990s and before, with murders down to record lows that would have been unimaginable in the 1970s or even in 1994, the first year the NYPD began tracking crimes using its CompStat system. But because of different methods of record-keeping, the city typically compares crime levels only going back to 1994 and the debut of CompStat, during Police Commissioner Bill Bratton's first turn in the office.