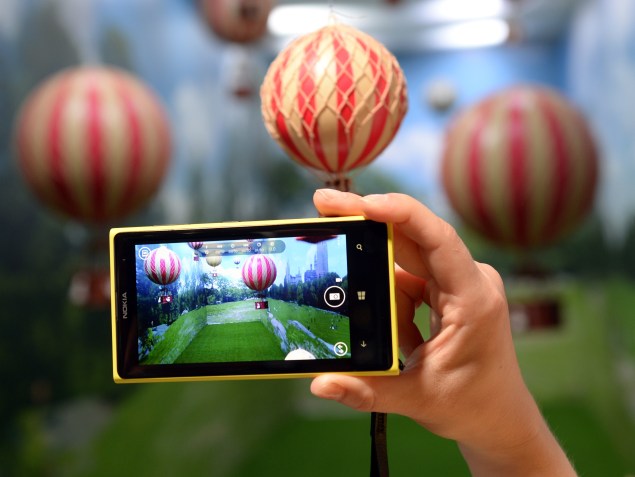 For two and a half years, Jordan Osher has been building an online service he thinks will forever change the way news outlets get their photos and videos. Finally, after operating in what Mr. Osher described to the Observer as "total stealth mode," he's debuting the product to the world.
Launched publicly this morning, Capture is an online platform that helps news organizations find real-time coverage of events happening around the world—by letting them search and discover photos and videos ordinary people are posting on social media. The company closed a $3 million funding round in July, 2014, and already counts BuzzFeed, the Washington Post, NBC News, the Huffington Post, TIME and others as clients.
Mr. Osher gave us a demo of Capture last week, when we stopped by the company's small, sleek Soho office space. He started by showing us how Capture can be used as a search engine, of sorts; outlets can locate useful images and videos by filtering for geographical location, date, time, keywords and hashtags. Mr. Osher demonstrated how an outlet might use Capture to obtain immediate coverage of a fire happening cross-country in San Francisco: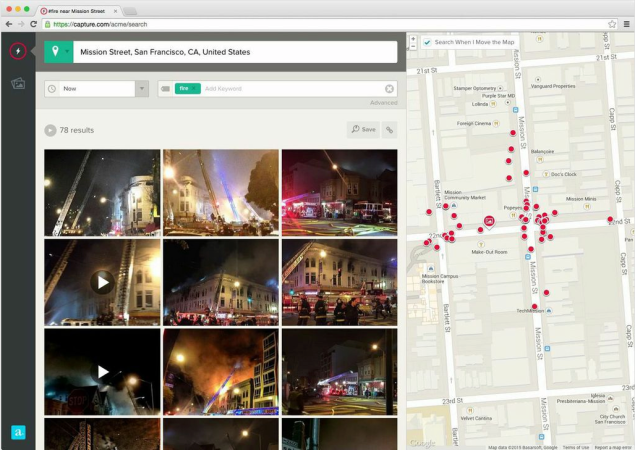 Once a news outlet finds, say, a photo it wants to publish, Capture lets them send a rights request to the person who originally posted it. That person doesn't have to have the Capture app downloaded to their phone to receive the request; the request simply comes to them through the social media site they used to post the photo. If they used Twitter, they'll get the request in the form of a tweet from Capture. If they used Instagram, the request will come through as a photo comment.
People aren't paid when news organizations use their photos, but Mr. Osher described it as "another form of validation."
"It's the ultimate retweet," he said.
But if you're at the scene of breaking news event, there is opportunity to earn cash from Capture's clients. Through Capture, news organizations can commission ordinary people to live-stream video for them, at rates like $1, $5 or $10 per minute. Mr. Osher demonstrated this feature for us, too, by sending a coworker down to the busy Broadway sidewalk. Prior to beginning the live-stream, Capture let Mr. Osher give the coworker audio commands. Once the coworker started filming, Mr. Osher was able to continue feeding him filming directions via text.
Capture is currently free for its clients, but Mr. Osher said they'll eventually start charging news organizations a monthly rate.
There's no doubt Capture is a powerful tool; it can alert news teams to stories breaking around the globe, and provide content they might otherwise not have had the resources to collect themselves.
But despite its potential usefulness, Capture is also the sort of thing that might make a reporter nervous. As positions for professional news photographers are disappearing in the media world, a service that lets news organizations license social media photos can't possibly be stimulating job growth, right?
"We're not going to replace the professional photographer that's [already] there," Mr. Osher assured us. "We're allowing news organizations to get real-time coverage—it allows them to break stories faster."
He suggested a news outlet might use Capture to get those first crucial photos of a news event as it's breaking, and then send a reporter down afterwards to collect a more comprehensive, meaningful story. Mr. Osher wants Capture to be "complimentary" to news outlets' news-gathering process, "as opposed to removing a reporter from the process."