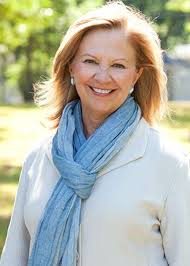 SPRING LAKE HEIGHTS – The non-profit organization that was asked by the husband of state Assemblywoman Linda Stender (D-22) for help in rebuilding a nearly half a million shore home badly damaged by Hurricane Sandy issued a statement on Monday that claimed that Stender's husband has yet to pay for the cost of demolishing the structure.
In a written statement issued Monday, Coastal Habitat for Humanity (CHFH), based in Spring Lake Heights, said that the organization agreed to provide assistance for rebuilding the shore home, located in Manasquan, after Richard Stender, the assemblywoman's husband, submitted an application that included questions about combined income and primary residence.
"The initial phase was demolition of the damaged structure. A demolition plan and budget were developed with Mr. Stender's cooperation. A demolition permit was obtained and a subcontractor was hired. Mr. Stender signed a Promissory Note to repay Coastal Habitat for Humanity the cost of demolition," the statement reads. "Funds Mr. Stender expected to receive from ICC and RREM grants, and insurance claims, would reimburse CHFH for the demo expenses.
"The structure was demolished on July 28, 2014. CHFH has invoiced Mr. Stender for the demolition costs of approximately $11,000. No payments have been received to date," the statement continues. "At a point after the demolition, it was learned that Mr. Stender's wife, Linda Stender, was an Assemblywoman from Union County.
"On August 27, 2014, Mr. Stender, along with his wife Linda, met with Coastal Habitat for Humanity's Executive Director to review the architectural plans prepared by Mr. Stender's architect for a new 2,200 sq. ft., 5 bedroom 3 1/2 bath home with two screened in porches and an elevator. The proposed home that Stender wanted CHFH to build was twice the size of a standard Habitat for Humanity new home of approximately 1,100 sq. ft, 2 to 3 bedrooms and 1 1/2 baths; it was more than 3 times the size of the demolished 640 sq. ft. bungalow," the statement adds.
"At that time, Coastal Habitat for Humanity's Executive Director [Maureen Mulligan] stated that because the proposed home far exceeded the organization's standards to build simple, decent, affordable housing, it would not move forward with the project," the statement continues. "Coastal Habitat for Humanity refused to allow itself to be taken advantage of.
"Following the August meeting, Coastal Habitat for Humanity immediately withdrew from the project.
"Because of potential litigation, there will be no further comment on this matter by Coastal Habitat for Humanity."
Assemblywoman Stender did not immediately return phone calls seeking comment. Richard Stender also did not immediately return a phone call seeking comment.