After a solid week of trudging around in the cold, the seventh day of fashion week seemed a bit angry. Rebellious even. There was goth, there was irreverent disco, there was a full-on rebellion on the runway.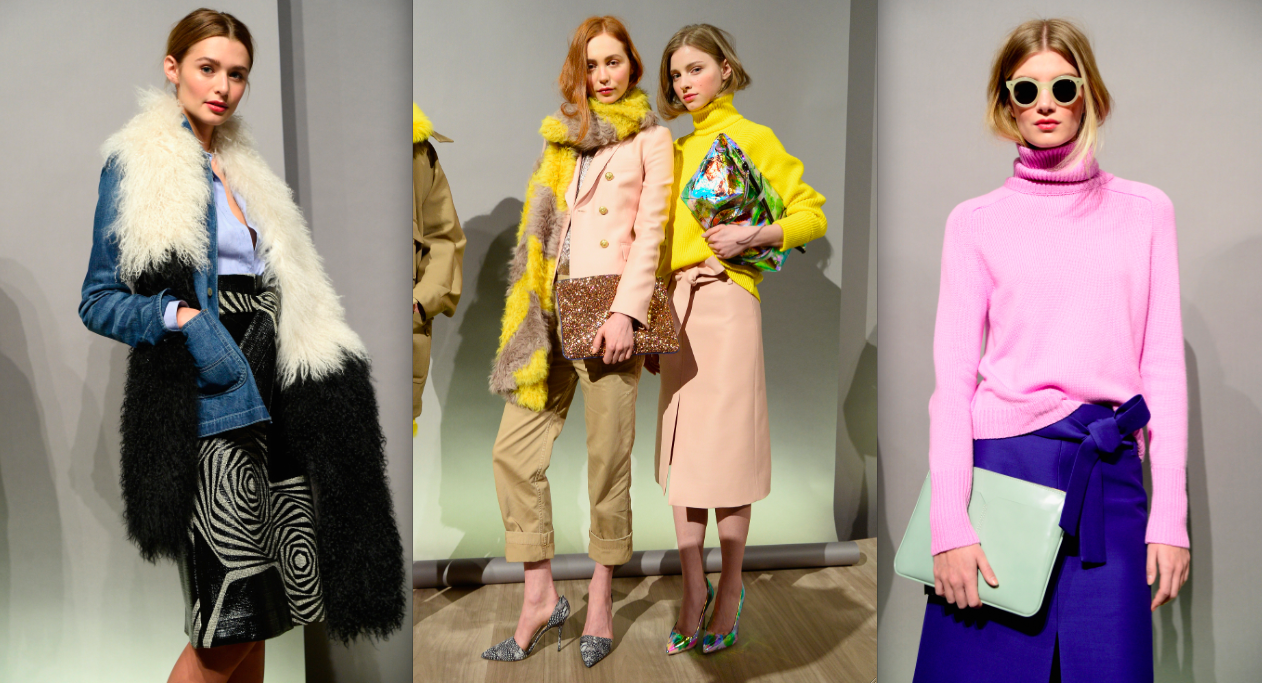 But leave it to J.Crew to keep it light first thing in the morning. Their collection was full of oversize turtlenecks, knee-length skirts, massive scarves in varying textures and even extreme-wide-leg flares. The collection's big doses of graphic, mod style were inspired by A Chequered Past by Peter Schlesinger, head designer Tom Mora told us at the presentation. The book is a visual diary of the years 1968 through 1978 and includes photos of midcentury icons such as Twiggy and Cecil Beaton at their prime in swinging London. So the collection, Mr. Mora said, is a celebration of the chic-er version of the '70s, no Saturday Night Fever polyester pantsuits included.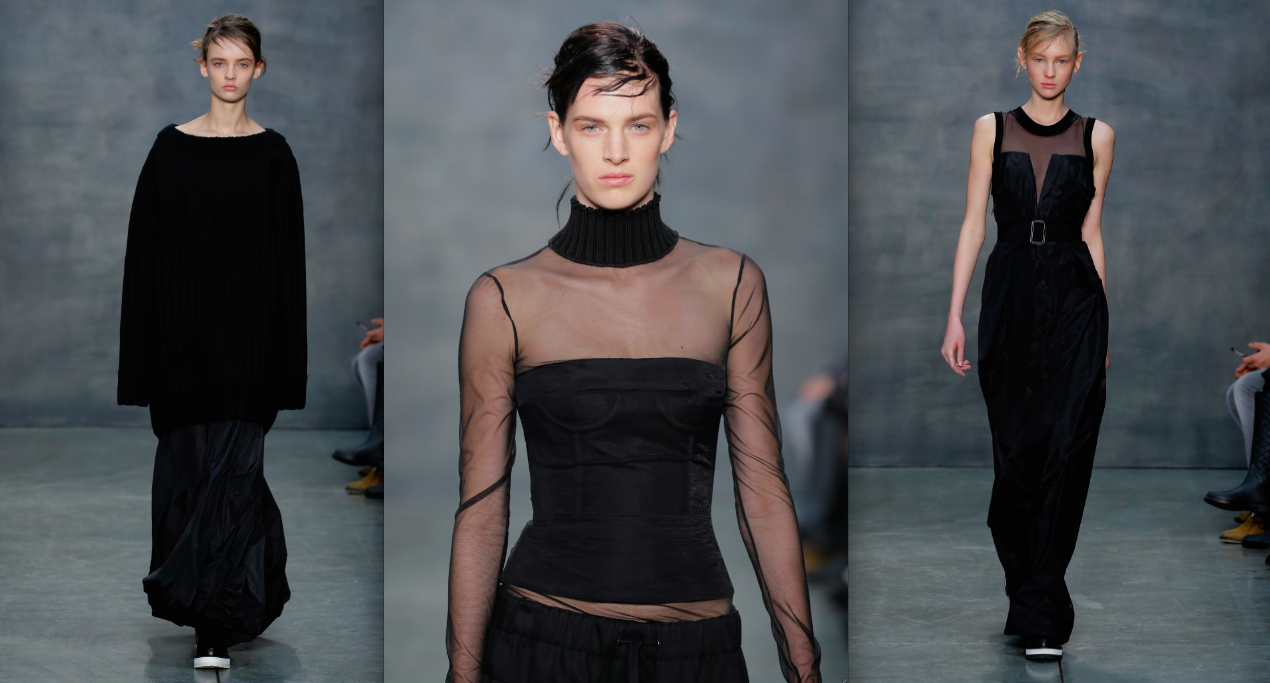 Vera Wang set out to show her serious side with a thrilling, aggressive collection that was one part '90s, and even a little grunge (a serious theme of fashion week so far). This wasn't your mother's Vera, or even the Vera you wanted so desperately for your wedding. This was cool-girl Vera, as seen through black wool reefer coats with cut-out sleeves, oversized ivory fisherman cables over black wool Bermuda shorts, and vinyl mini-skirts, menswear inspired blazers and button downs shirts. Paired with black chunky boots, each look in the collection exuded a masculine chicness that had editors swooning.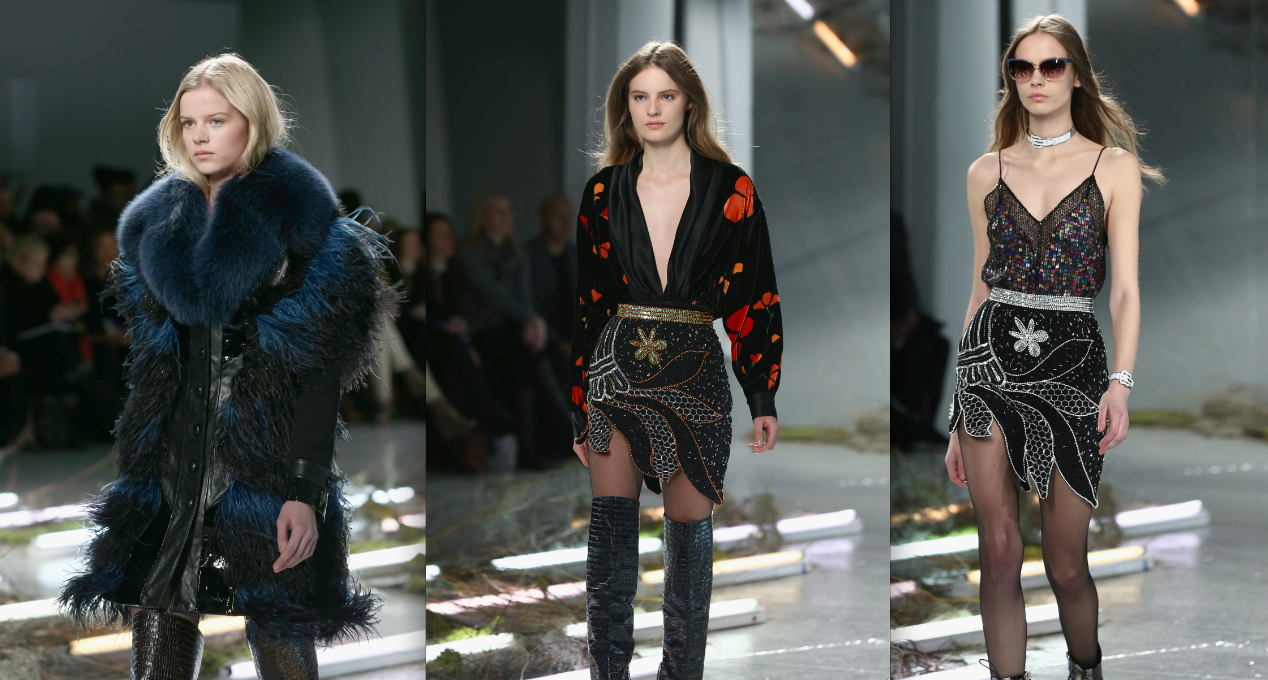 Across the street at Rodarte, Kate and Laura Mulleavy sent out perhaps their most retail-friendly collection to date. The show started out with ready-to-wear separates in the form of long-sleeved georgette blouses, cashmere and knit sweaters, high-waist stretch leather pants and patent bomber jackets with blue fox collars. But the looks that garnered the most iPhone flashes were the eveningwear: colorful sequin camisoles tucked into hot pants, and groovy 1970s disco hand-beaded lace and sequin dresses complimented by feather and fur trim. The designers are best known for marrying mixed media in such a way that it looks completely seamless and this show was no different. It was a modern version of red carpet dressing for Rodarte loyalists such as Kirsten Dunst, Dakota Fanning and Natalie Portman.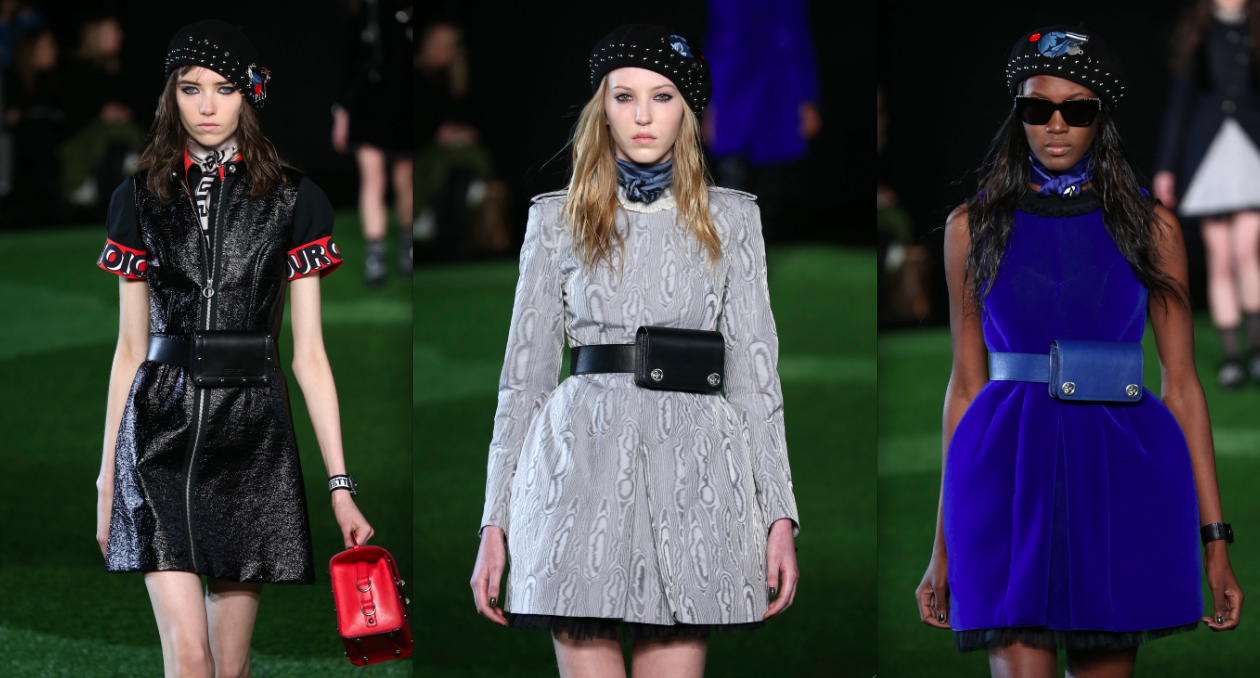 Next it was onto the revolution at Marc by Marc Jacobs, whose message of revolt was certainly clear in the music choice, where "Children of the Revolution" blared out of the speakers as models stormed out in black berets and separates with messages such as "solidarity," "suffrage" and "unite" emblazoned across sweater sleeves, labels and pants. Whether it's a commentary on the state of the world, or just stirring up emotions of a never-ending fashion week in the arctic tundra, MMJ designers Katie Hillier and Luella Bartley set up a fashion revolt that would inspire even the most jaded in the audience.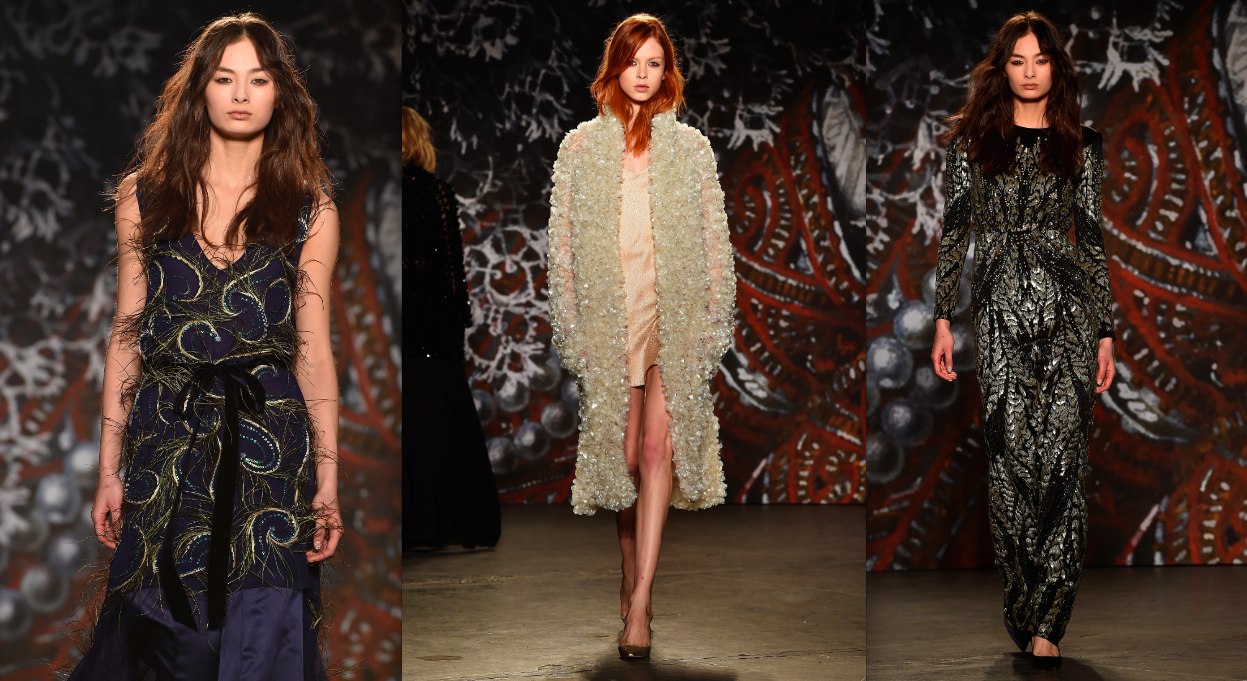 At Jenny Packham, red-carpet-ready dresses, gowns and trousers were so heavy with embellishment, they rustled as they moved down the runway. The Kate Middleton fave drew inspiration from Spanish influences this time around, and the collection was imbued with a shadowy romance.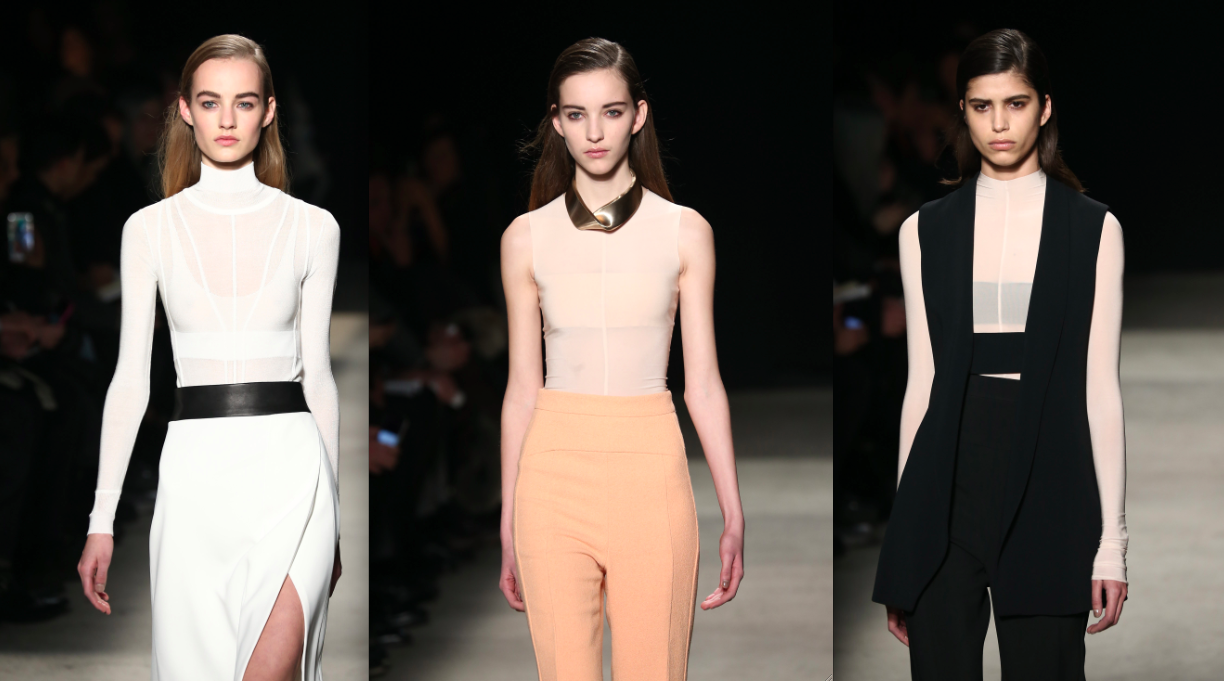 Narciso Rodriguez fan Jessica Seinfeld dragged husband Jerry to take in the designer's Tuesday evening show. Mr. Rodriguez found his inspiration this season in Indian Maharajas, but transformed the concept into his signature minimal glamour. Color-blocking pervaded throughout the collection, in the form of sleeveless coats and cocktail dresses. There were also high-waist trousers, asymmetrical dresses in three-dimensional beading and fantastic jumpsuits that read red carpet.