Well folks, we made it. Yesterday marked the ninth and final day of New York Fashion Week. Over the course of many, many shows, from the top all the way down to the bottom of a bitter cold Manhattan (and even into Brooklyn), we've hustled to bring the collections to you – the front row, the stellar after parties, and most importantly, the fashion, most of which had a sort of sentimental appeal. There was the return of 1990s grunge, 1980s goth, 1970s funk, 1960s mod. There was Victorian opulence, Edwardian glamour, and almost every era in-between. While names like Altuzarra, Delpozo and Public School were the big ones this fashion week, day nine belonged to the titans of industry, the first-name-only brands – Ralph, Calvin and Marc.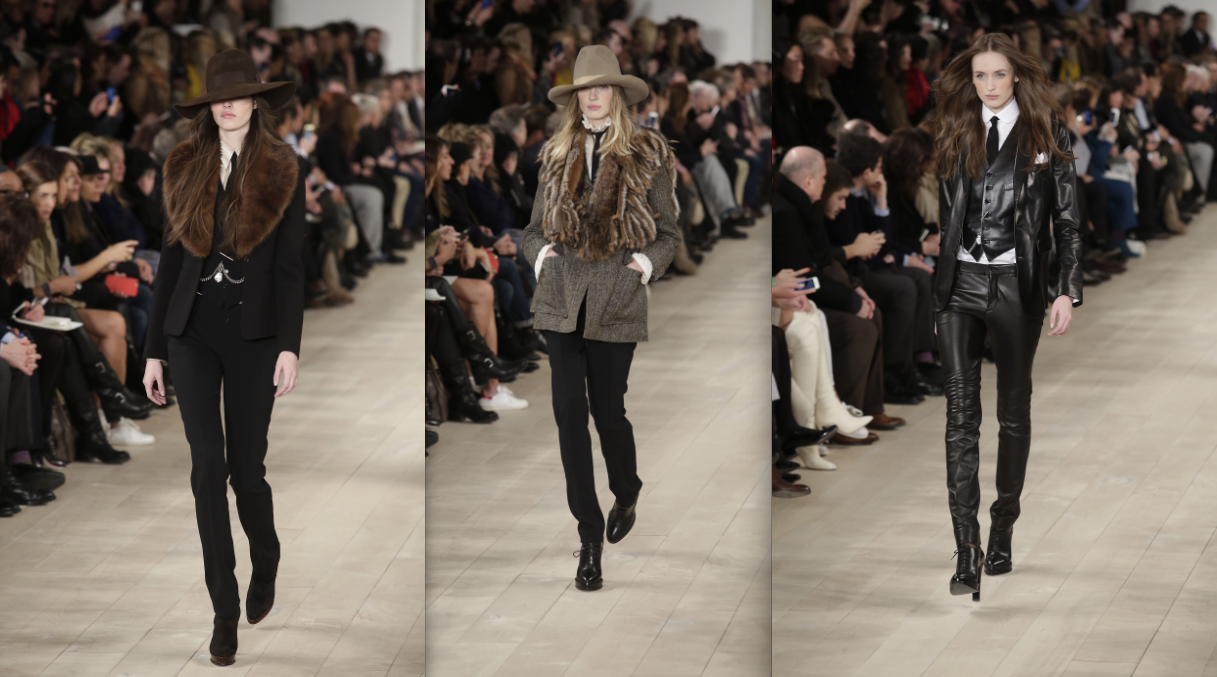 Ralph Lauren opened the final day in his usual 10 a.m. Thursday time slot at Skylight Clarkson Square. Set against a stark white runway and under the glow of more than a few crystal chandeliers, Mr. Lauren sent out a beautiful collection featuring elements of his beloved west, but set for the modern, urban woman. Elements of Colorado ranch living came in the form of shearling capes, cashmere fringe shawls, patchwork jackets and soft flannel dresses. Yet for all the yee-hawing, Mr. Lauren kept his New York woman in mind, juxtaposing the former elements with sharp tuxedo suiting, chic leather separates and black lace eveningwear. Kanye West and Chirlane McCray sat front row with the Lauren clan, who stood beaming as their patriarch came sauntering out at the end, looking ready to board a plane for the Double RL ranch.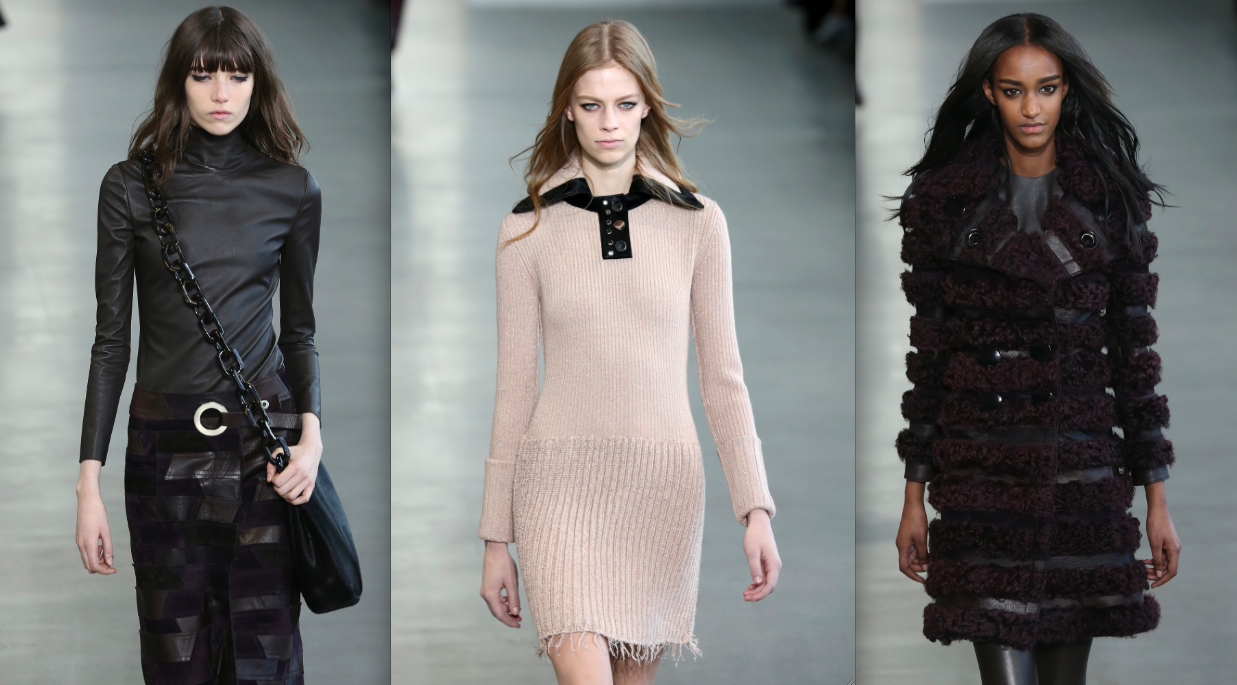 Francisco Costa, women's creative director at Calvin Klein, sent out a mod-inspired collection keeping the brand's heritage of minimalism in play. A neutral palette of black, navy, white were set off by pops of peach burgundy and ivory. Bright patchwork leather and shearling comprised most of the collection. The opening trenches, with their oversized buttons and boxy silhouettes, winked at the late 1960s – a look that Sienna Miller, who sat front row with Anna Wintour would have owned in Factory Girl. Later looks had a more "Calvin" feel to them. Particularly indicative was a white and black leather long sleeve keyhole dress.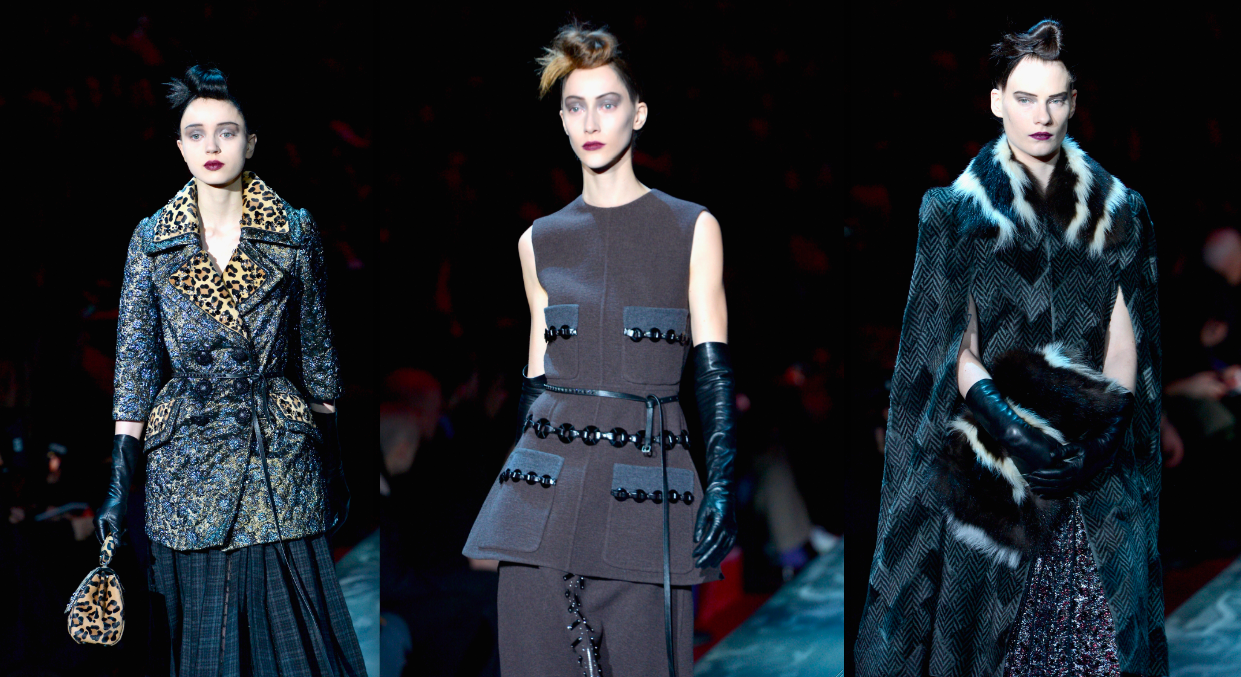 Marc Jacobs' show started promptly at 6 p.m., causing many VIPs to pull up to the Park Avenue Armory only to learn it was over. Mr. Jacobs' shows always cause the greatest fanfare of the week and last night was no exception. It was the perfect closeout of a long, cold season. Guests were greeted by waiters serving vodka neat before being led into what they later learned was built to resemble Diana Vreeland's dressing room. Set to a haunting melody from "Requiem for a Dream," the collection built and built, from the opening looks featuring black and plaid long-sleeve dresses with leather striping, to metallic trenches with leopard trim, to the lace sheaths at the finale, Mr. Jacobs left no luxurious material unused. There were fur-lined capes, layered over corseted housedresses and bright overcoats accompanying almost every look. It was one part glitz, one part goth. Beautiful clothing that was at once both seductive and scary. And the audience, which included Sofia Coppola, Nicki Minaj and Christina Ricci, simply ate it up, cheering at random moments throughout the show and visibly taken aback by what they saw. Once the show ended, there was a collective exhale heard throughout the venue. After a long nine days, guests finally got their "fashion moment."