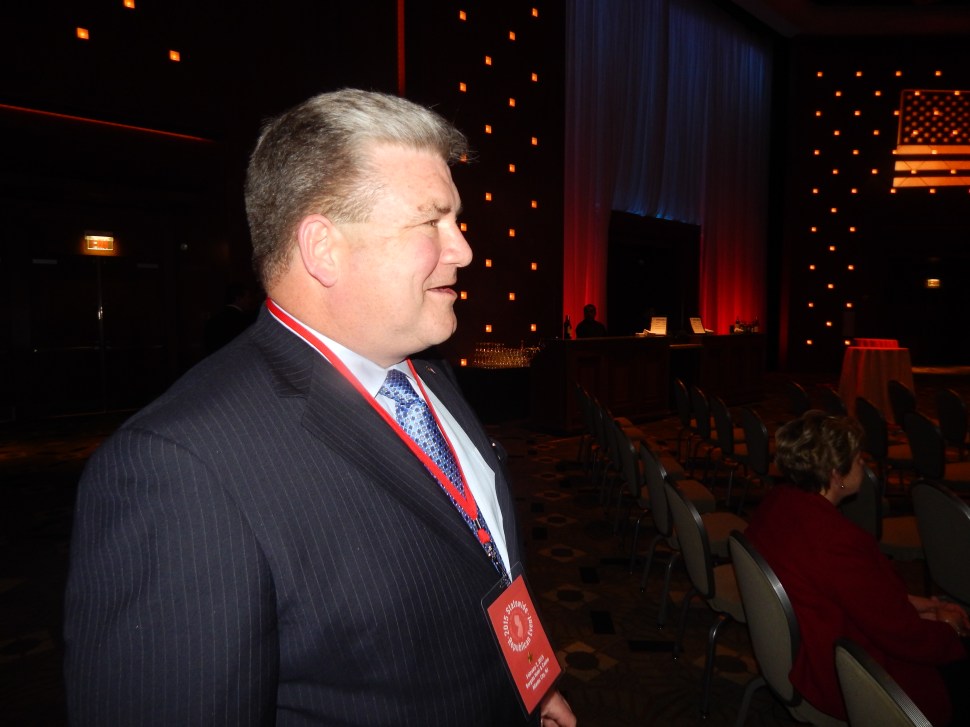 ATLANTIC CITY – Senator Steve Oroho (R-24) backs Gail Phoebus in the Twenty-fourth District.
He put the exclamation point on it here in person at this convention of Republicans organized by Assembly Minority Leader Jon BRamnick (R-21).
Phoebus is running for a seat to be vacated by Assemblywoman Alison Littell McHose (R-24), who's assumed a new position as the BA in Franklin.
"Yes, definitely," the senator told PolitickerNJ.
With the backing of establishment allies like Oroho, she will face former Green Mayor Marie Bilik in a GOP Primary.
Oroho was down here in the ballroom of an event that was already – judging by the numbers on a Monday in February in the middle of an ice storm – a success.
"Pretty good," said an approving Dale Florio, consummate GOP insider, who packed rooms for 20 plus years as the chairman of the Somerset County Republican Party.
Oroho was one of the players.
Even state Senator Mike Doherty (R-23) showed up.