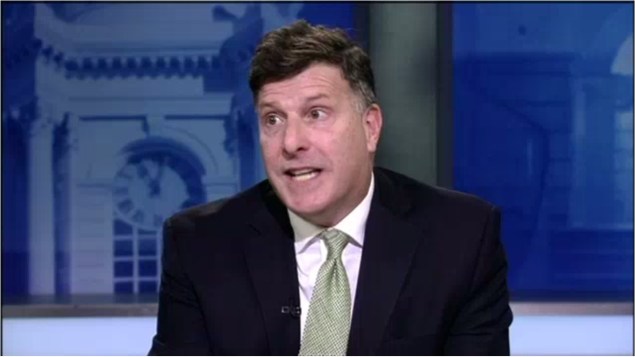 Tony Avella wants an apology from Mark Weprin–and he isn't getting one.
Mr. Avella, a Queens state senator, lashed out today at Mr. Weprin, a Queens councilman from an overlapping northeast Queens district, for defending a new congestion pricing proposal on NY1 by saying that most people who drive for free over East River bridges are "rich." Mr. Avella demanded an apology and blasted Mr. Weprin on Twitter.
"I demand an apology from Council Member Mark Weprin for his outrageous comment made last night on NY1's Inside City Hall," Mr. Avella said in a statement. "In arguing his support of congestion pricing, he stated that the East River bridges are used by 'rich people' who can afford to drive."
"This statement completely ignores the small businesses and commuters of all income levels who utilize these bridges on a daily basis and for whom added tolls would be a hardship," he added.
Mr. Weprin, like other advocates of a congestion pricing proposal unveiled recently, argued that putting tolls on East River crossings would allow tolls to be slashed on outer borough bridges elsewhere and prevent repeated fare hikes. "Every time the tolls go up, every one's costs go up. The subway fares go up," Mr. Weprin said.
"The only people who don't pay extra are the people who use those free bridges right now to go to work and most of those people are rich people who can probably afford to drive into the city. The average guy taking the subway–their costs keep going up," he continued.
The congestion pricing plan, known as MoveNY, would place tolls on four East River bridges and charge drivers entering Manhattan south of 60th Street. City and state lawmakers must approve the plan to make it a reality, a long-shot after lawmakers shot down a similar proposal in 2008.
Mr. Weprin clarified his remark on Twitter, but this did not appease Mr. Avella, who is known for picking fights with lawmakers. "Not exclusively, but many people of means. The rest of get toll and fare hikes," Mr. Weprin tweeted, referring to his "rich" comment.
"You can support plan, but many Queens residents would beg to differ w/ 'rich' comment. Still waiting for apology," Mr. Avella tweeted back.
"You don't believe any wealthy people drive over the free bridges during rush hour Senator?" Mr. Weprin asked.
Mr. Avella tweeted one word back. "Apology?"