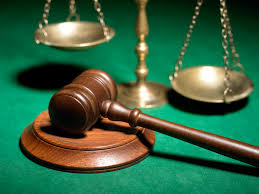 In the aftermath of Tuesday's decision by a Hudson County Superior Court judge to dismiss a defamation case filed against two Hoboken-based bloggers, a prominent Rutgers-Newark law professor highlighted for PolitickerNJ the importance of the First Amendment with regards to political life in New Jersey and the nation.
"It's true that the New Jersey State Constitution provides more protection for free speech than the federal Constitution," said Frank Askin, Distinguished Professor of  Law at Rutgers School of Law-Newark and director of the school's constitutional rights clinic. "The federal Constitution just protects against interference of free speech by governmental entities. New Jersey protects against violations of free speech by certain private entities, such as shopping malls or condominiums. Taking that over to the area of defamation is a tougher case, but it's a reasonable addition."
The trial, which began last week, was rooted in a lawsuit filed by Lane Bajardi and his wife Kimberly Cardinal Bajardi, who are Hoboken residents, in July 2012 in Hudson County Superior Court seeking $2 million in damages. The Hoboken-based bloggers Nancy Pincus and Roman Brice are named as defendants, as well as 10 other unnamed individuals – listed in the court documents by their on-line screen names – for allegedly posting remarks in 2011 and 2012 that allegedly injured the careers and future employment of the Bajardis. Lane Bajardi is a WINS 1010 radio reporter.
Pincus and Brice blog under the names "Grafix Avenger" and the "Hoboken Horse," respectively, both often focusing on Hoboken government and politics. Pincus and Brice both generally support Hoboken Mayor Dawn Zimmer, while Bajardi is an ally of Councilman Beth Mason, a vocal Zimmer opponent.
Among the accusations that the Bajardis assert Pincus made against them under the name of her "Grafix Avenger" blog is that Lane Bajardi is a political operative for Mason. Another allegation made on the Grafix Avenger blog inferred that Bajardi was somehow involved in stealing emails from Zimmer and was being investigated by the FBI, the Bajardis claim.
The attorney for the Bajardis said they planned to appeal Judge Patrick J. Arre's ruling in favor of Pincus and Brice.
When he assessed the judge's ruling in the Hoboken blogger trial, Askin stuck to the letter of the law.
"These are not factual claims that are clearly false. Defamation only protects against really false claims that cause injury," Askin said. "Threats of lawsuits are often used to try to censor free speech, but that's what the Constitution protects against – it takes an important role in politics, local and federal, all over the country, not just in New Jersey. Politics can be nasty all over the place."