It turns out our long-held but, until recently, unfounded suspicions that all famous people do in their free time is hang out with other famous people were 100% correct. The proof is in the pudding–and in the DIY pizzas, prosciutto wrapped pears, and caramelized brussel sprouts–and can be seen in all its celebrities-fraternizing-with-celebrities-glory on Tiffani Thiessen's new Cooking Channel show, Dinner at Tiffani's.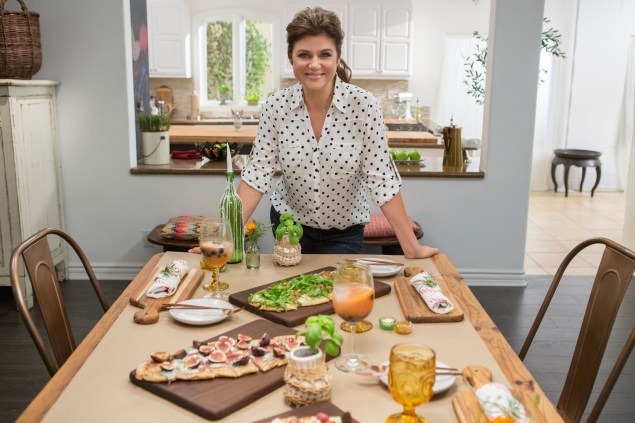 Ms. Thiessen, who is perhaps best known for her role as Kelly Kapowski on Saved by the Bell, recently told the Observer that the idea for the show came from her real life, off-set dinner parties. "I have always loved cooking and entertaining friends in my home" she told us. "We're all so busy these days, but I think sitting down and having dinner–with the phones turned off–is such an important time to connect with the people you love."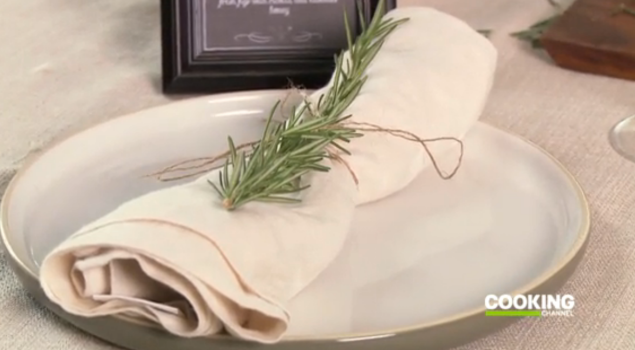 And in fact, she's connecting with a lot of people we love. Guests on Dinner at Tiffani's include her close friends and former co-stars, Willie Garson, Lindsay Price, Nathan Fillion, Lance Bass, and the TV personality she affectionately refers to as "FunnyManRossMathews" as though it's all one word. But this isn't like those other cooking shows where the host interviews whatever celebrity happens to be plugging their new action flick whilst baking lemon bars–they're like, actually friends and the dinner table banter is exactly the kind of water cooler gossip we normal people hope that celebrities talk about while sipping blackberry cocktails in their giant homes atop the Hollywood Hills.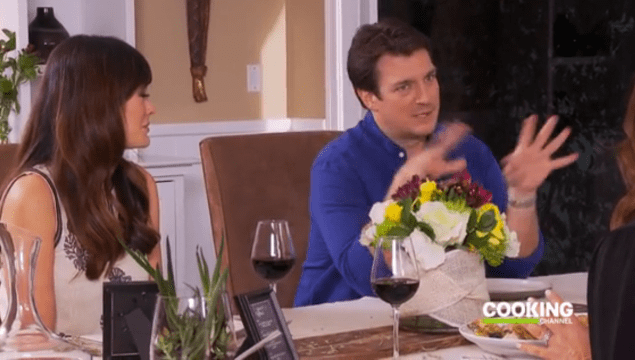 The show–which premieres on the Cooking Channel February 25th–is as much about famous friends teaching us how to make the perfect roasted chicken as it is listening as they compare which TV set had the best craft services table (According to Willie Garson, Sex and the City's was something special. Also, Sarah Jessica Parker likes dumplings #thingsiNEEDtoknow) Inside jokes, elbow jabs, and tomato soup recipes add to the fun, and just might have you believing that you're BFFs with Tiffani Thiessen–which, just to be clear, you are not.
After more than thirty-two years playing some of television's most memorable characters, Ms. Thiessen told the Observer that she was thrilled to finally have an opportunity to show a different, more realistic side of herself. "I've never been in interested in doing reality TV but this show felt like a really great way to show a different side of myself."
Mario Lopez and Elizabeth Berkley–known to every child of the 90s as Mama and Bubba– join in on the fun too. In addition to reuniting for dinner at Tiffani's, the former cast mates recently filmed the long awaited Saved by the Bell Reunion on the Late Night Show with Jimmy Fallon. "We knew it was going to be big, but we didn't know how big. The whole thing has been surreal." she said. "The writer came up with really funny ways to incorporate all of the old stuff–and new stuff! Did you see me try to waddle down those stairs?"  Ms. Thiessen–who is expecting her second child this summer– asked with a laugh.
[youtube https://www.youtube.com/watch?v=MftOONlDQac]
Whether you're in it for the recipes or the menagerie of entertaining dinner guests, you can catch Dinner at Tiffani's Wednesday, February 25th on the Cooking channel.