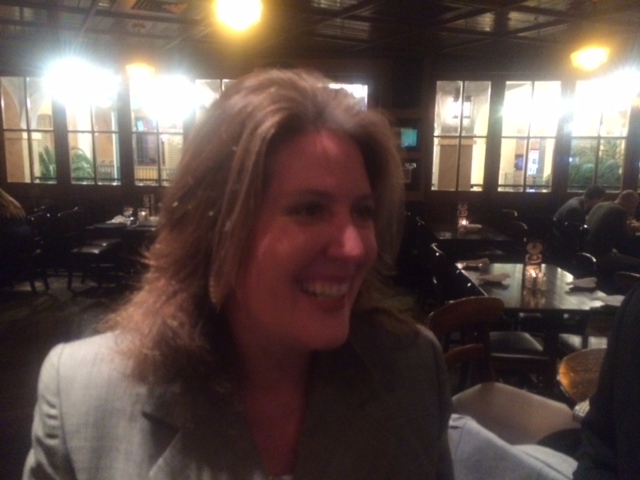 ATLANTIC CITY — Assemblywoman Holly Schepisi (R-39) lauded the efforts of her caucus leader to put together the Republican bash raging in the Borgata Ballroom here today and with it bring some much-needed attention to this city's ailing economic situation — but suggest she'd also like to see the party show her own home county of Bergen some love the next time around.
"I would like to see the next one take place in Bergen County, because Bergen County right now is unfortunately losing jobs as well," she said.
Schepisi said that according to recent foreclosure and bankruptcy numbers, the bellwether county is neck-and-neck with places like Camden County and Atlantic City for personal bankruptcies, both of which are ranked among the most fiscally- and economically-challenged in the state.
She added that the recent leadership shift in the county — referring to the ousting of Republican incumbent county executive Kathe Donovan by Democratic freeholder Jim Tedesco during last year's November elections — wasn't ideal, but that she's nevertheless optimistic about the direction of the county under new Democratic guidance.
"I have to say I've had a couple of very positive discussions with the new county executive. I think he's trying to bring business back to Bergen, and although we come from different political parties, I think we'll be able to work together," she said.
One of the biggest topics of discussion at the GOP conference tonight — the biggest statewide Republican gatherings in recent memory, according to Assembly Minority Leader Jon Bramnick (R-21) — is the absence of the state's top Republican, Gov. Chris Christie, who's in England on a three-day trade mission.
Asked whether Christie's lack of presence detracts from the overall event, she said no, it might actually be a net positive.
"Gov. Christie's presence would be incredibly helpful, but I think it gives us a chance to really spotlight some other people in the Republican Party," she said.