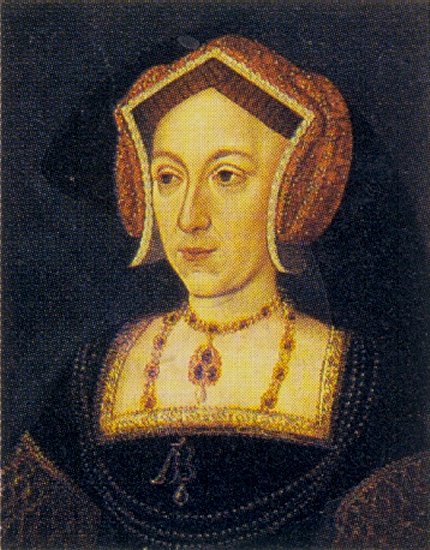 Anne Boleyn, King Henry VIII's second wife, is making an unexpected appearance 479 years after losing her head. Until today, only one known portrait of the infamous queen existed on the Moost Happi medal, displayed at the British Museum. Now, The Guardian reports that experts may have uncovered a new one using cutting-edge facial recognition technology.
The article details that the newly-discovered likeness, The Nidd Hall portrait currently held by the Bradford Art Galleries and Museums, was previously thought to have been of King Henry VIII's third wife Jane Seymour. The Telegraph notes that the 16th century copy of the original 1533 painting was flagged by scientists from the National Portrait Gallery in London after using a computer algorithm that identifies facial features in known images and attempts to match them elsewhere—in this case, paintings.
Amit Roy-Chowdhury, head of video computing at the University of California Riverside, told The Telegraph, "These portraits have some importance. They probably represent someone of social standing, or some important event, and we often want to identify who is the person in the portrait. The goal is to be able to identify individuals whose identities may not be absolutely certain."
Mr. Roy-Chowdhury also told The Guardian that this new software "struggles with changes in pose, illumination, facial expressions and aging," and has failed in some instances to find matches for other highly-debated pieces of art. One such case was a theory that Caravaggio, the 17th century Italian painter, gave one of his figures in The Entombment of Christ figures that resembled Michelangelo.
But, debate and discussion continue. Mr. Roy-Chowdhury warned in The Telegraph, "What the computer provides at the end is another source of evidence into the discussions that have been going on about these questions. It should not be construed that the computer knows the answer."