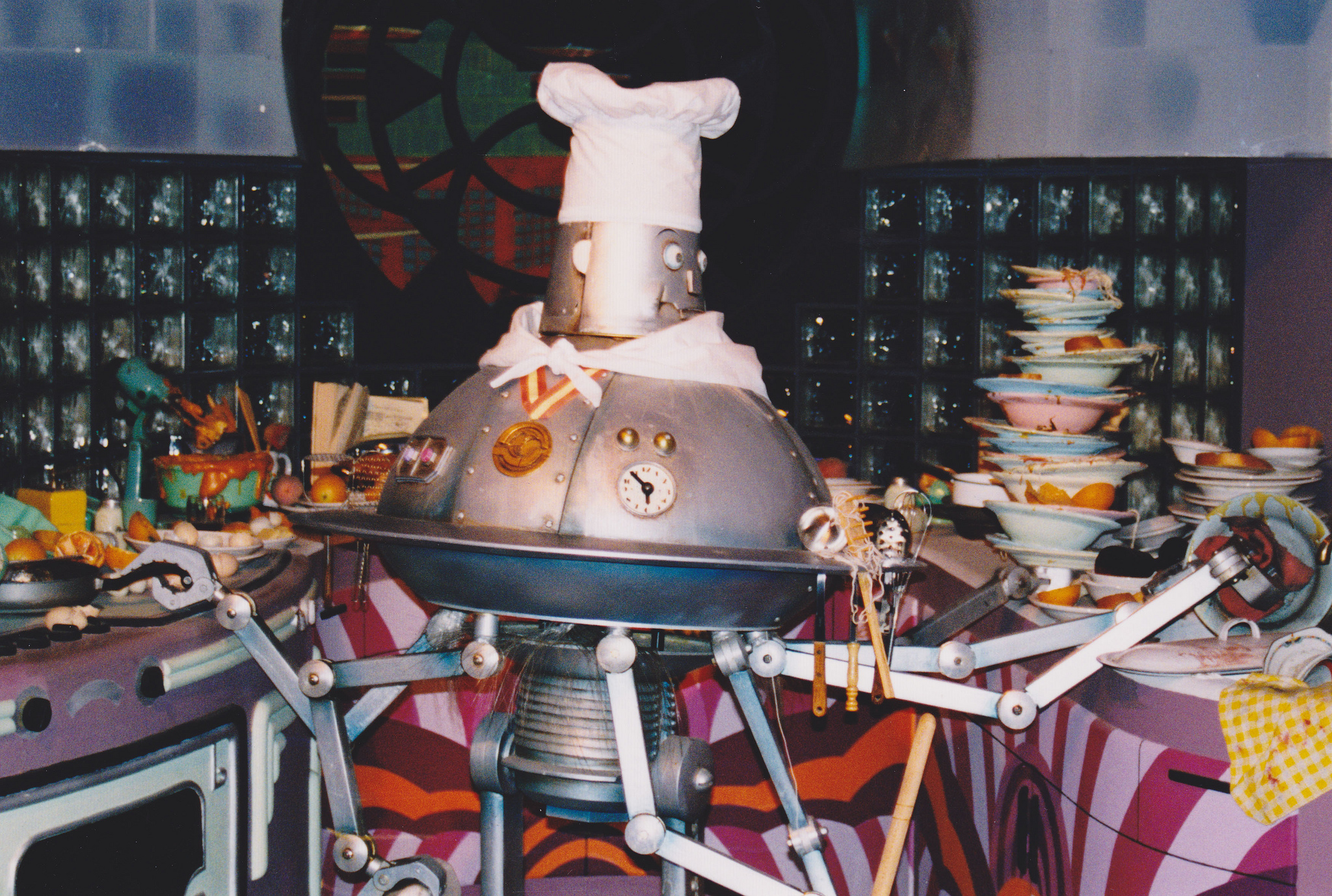 What's cheaper, servants or robots? It's a question that Americans have grappled with since the dawn of the industrial age, and it's never easy. It's really a question of what dystopia you're aiming for: On the one hand, we've done an awfully good job building a society like something out of the Hunger Games, where an endless underclass serves the every need of the elite. On the other hand, the older guard of tech companies excitedly point the way to something more like "Elysium," where the poor exist only to build the robots that service the rich.
The other day ride-sharing app Uber announced its plans to open up a research facility in Pittsburgh to build self-driving cars—representing an important, if largely philosophical announcement from a company that has so far much preferred to use the sweat of real humans than machines. It's the same way with most of the rest of the sharing economy: there might be smartphones involved, but mostly these companies have placed themselves firmly in the traditionalist camp by finding new and exciting ways to have every whim and need of those with disposable income met by someone without. You don't really get better than the winner of Techcrunch Disrupt: "Alfred." Alfred connects you with a sort of manservant for the low, low, suspiciously low, most likely inhumane price of $99 a month. It promises to insert a level of "automation" on top of existing on demand services: that is to say, getting someone else to do it.
None of this is really new, of course—cabs, craigslist and the Home Depot parking lot have been around for years—but the companies of the sharing economy have figured out how to centralize instability. With Uber, in particular, it's almost hilarious how closely their "disruption" mirrors the first disruption in the taxi industry, when the great depression flooded the business with scores of new drivers looking to make a living any way they could. Just like now, it wasn't the technology that spurred the disruption so much as the opportunity to tap into an ever deepening pool of people desperate to work. What technology has provided us with is the means for an incredibly small group of people to take all the actual profits.
There's a disconnect there. So much of the Silicon Valley's allure revolves around a glittering promise of convenience, happiness and productivity through technology, but increasingly we're just using the old solution with slight urging from a smartphone: just get poor people to do it. It's not perfect, of course. People have frustrating aspirations towards self-actualization, a daily need for food and occasionally expensive medical problems. Worse still, those requirements don't go away when the a given worker stops being useful. Most of these problems only need to be addressed in token ways: after all, companies like Uber don't have employees, they just run an app that has users. But it's a headache, and it gets depressing sometimes. And thus we turn to robots.
The servants vs. robots divide doesn't have to be all one or the other: there's a certain synergy to it. The cotton gin eased the painstaking job of manually separating cotton so that humans could be better deployed in even more horrible circumstances. In the modern era, we've developed a certain push and pull: as the robots become cheaper, they free up (read: force into poverty) more people to provide that certain human touch for the low prices only made possible by fierce competition for an ever-shrinking piece of the pie. And thus the people get cheaper while we work on robots to replace them.
People are strikingly cheap for Uber, and that's why their self-driving car isn't going anywhere for a while. It's not because it won't work: Google's prototypes have already proved that this technology could reach the commercial level a lot quicker than we think. It's because they don't have any incentive. Uber has a perfect business model right now: they achieve legislative approval and then run an app while occasionally absorbing negative press. The risk, the labor and even the most important piece of investment (the car) is all externalized onto the drivers. Who would want to mess with that?
The self-driving car hedges Uber's bets. There's been a bit of chatter that this won't sit well with the drivers, that Uber risks alienating its most important resource, but really, who cares? There's always more drivers, unless people decide they'd rather not eat. The self-driving car is a satisfying acknowledgement of the fact that these guys are going to win either way. That every company in the sharing economy (or the rest of the economy) will use people for every last piece of what they're worth until the exact moment that they get more expensive than robots. John Henry killed himself trying to dig faster than a machine: the bosses looked back at a tunnel well dug and then used the steam shovel anyway. After all, Henry was already dead.
David Thier is a freelance writer whose work has appeared in The Atlantic, The New York Times, Forbes, IGN.com, Wired and more. Follow him on Twitter.