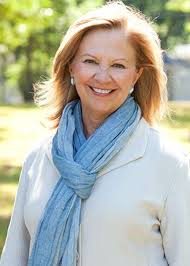 A Democratic source close to the situation has told PolitickerNJ that embattled state Assemblywoman Linda Stender (D-22) will not seek reelection.
Stender has faced a flurry of questions over the past several days stemming from her husband seeking help from the non-profit group Habitat for Humanity in rebuilding a nearly half a million dollar shore home badly damaged by Hurricane Sandy.
According to the source, three important factors are now in play regarding the Stender situation.
Stender is expected to hand in a letter stating that she will not seek reelection to Union County Democratic Chairman Jerry Green sometime on Wednesday.
Jim Kennedy, a lobbyist who was Rahway's mayor from 1991 to 2011, has been asked to supplant Stender on the line by Green and has accepted.
A deal has been made that allows Stender to keep her $90,000-a-year job as deputy director and project manager at the Union County Improvement Authority (UCIA).
"[The UCIA] would get sued, and they would lose," the source said. "She gets to keep her job, at least for now."
In a conversation with PolitickerNJ earlier on Wednesday, Green said that he was conferring with staff, the twenty Union County Democratic municipal chairs, attorneys and Stender herself before he would publicly comment on what action would take place.
PolitickerNJ will provide updates as the Stender situation continues to unfold.