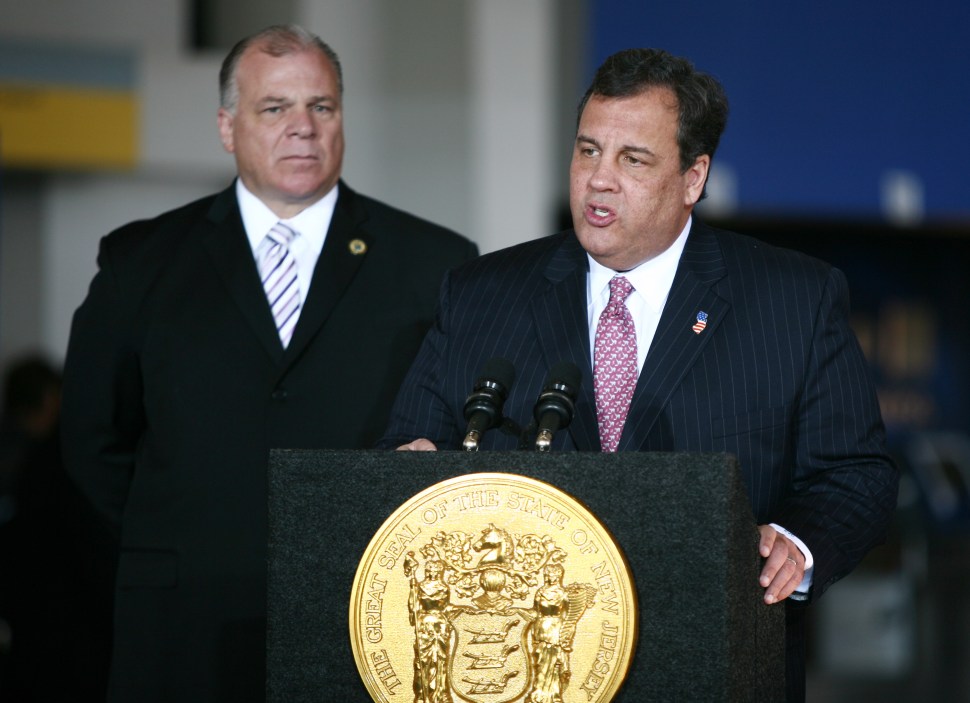 TRENTON — Senate President Steve Sweeney, shortly after Superior Court Judge Mary Jacobson ruled that New Jersey must make its promised pension and benefit payments for the 2015 fiscal year, lauded the decision while excoriating Gov. Chris Christie for breaking his word and throwing the state into another "major fiscal crisis."
"The Court affirmed what we have been saying all along – that the governor had an obligation under the law to make the contractually agreed-upon pension payments," Sweeney said in a statement.
Sweeney added that the Democratic budget passed in June of last year  — a $34.1 billion proposal that would make a full payment to the public-worker pension fund and increase taxes on businesses and millionaires to plug a major revenue shortfall — was a "constitutionally balanced budget that would have met this obligation without adding a single dollar to the tax burden of the middle class and the working poor."
"We would already have the $1.6 billion in this year's budget to meet the full pension payment required by the Court if the governor had approved the budget we gave him," he said.
Earlier today, Jacobson sided with a handful of public sector unions in requiring Christie to meet the state's pension obligation with a nearly $1.5 billion contribution this year and similar contributions in years ahead. Christie, a Republican incumbent and presidential hopeful in 2016, had cut that contribution from the current budget, citing an economic squeeze.
The ruling has thrown the state into a surprise fiscal crisis a day ahead of Christie's scheduled budget address, and now has legislators — and likely the governor's administration — scrambling to come up with a solution.
"As a result of the governor's actions last year, we now face a combined $4 billion fiscal crisis in this year's and next year's budgets, our credit rating has been downgraded and our fiscal condition has deteriorated," Sweeney said, adding he and Christie's bi-partisan deal on pension and benefit reform in 2011 was meant to put the system on the road to fiscal solvency.
"The governor then broke his word and claimed the bill he signed was unconstitutional," he said.
Sweeney also said that the ruling, which is consistent with earlier court hearings where she argued that the state has a "contractual obligation" to make the pension payments, "should come as no surprise."
Last summer, Jacobson ruled that Christie's round of 2014 cuts to that year's slated pension contribution was acceptable because of fiscal emergency. Her latest ruling, however, forces the Republican to restore the current year's cuts and likely insure that scheduled contributions will be made in following ones.
Christie's office has said the administration will appeal the ruling, calling it "liberal judicial activism."
"If the governor had signed the budget we presented to him last June, we would not be confronted with this massive fiscal crisis," Sweeney said.