The Metropolitan Museum of Art announced Wednesday plans to present the exhibition "The Plains Indians: Artists of Earth and Sky." The show, running from March 9 to May 10, is the museum's first major retrospective of the art of Plains Native Americans.
"This is the first time that we're doing an in-depth, ambitious exhibition of that of a particular region of Native American art that spans 2,000 years," Judith Ostrowitz, research associate at the Met and organizer of the exhibit, told the Observer. "I think it's an extraordinary moment in our field."
The exhibit will feature 150 works from more than 80 institutions and collections from around the world. It will be displayed chronologically, from ancient stone sculptures to 19th-century weapons to contemporary video installations. It will highlight artists native to the Great Plains, their descendants, and those inspired by the Plains aesthetic. Plains Native Americans made their homes in the region that extends from Mississippi to Canada, and the nations represented include the Pawnee, Cheyenne, and Blackfeet.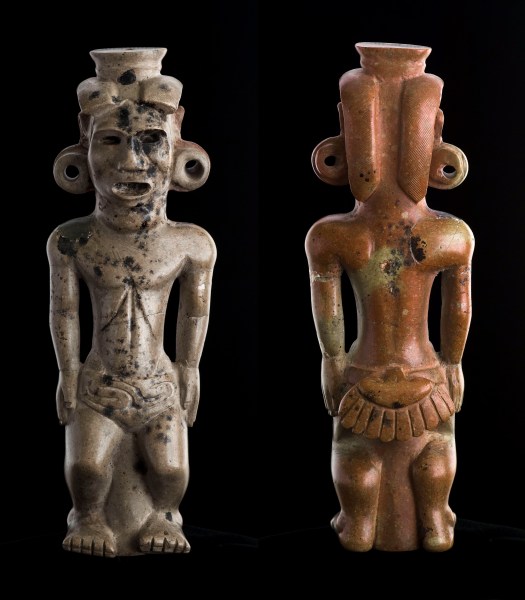 "As a visitor moves through the show, they will see basic icons of every period and some things that I think are going to be surprising," said exhibit curator Gaylord Torrence, who is based at the Nelson-Atkins Museum of Art in Kansas City.
What sets the exhibition apart is its scope. By offering such a wide spectrum of art produced and inspired by Plains Native Americans, viewers can make connections between major historical events and their cultural repercussions. The nations' forcible moves to reservations in the 19th century are reflected in items on view like an embroidered Otoe-Missouria Faw Faw coat and a painted Arapaho Ghost Dance dress. Both represent individual nations' efforts to maintain traditional values during times of sudden change, according to the museum.
And there's more to the exhibition than traditional artworks and artifacts. "I think people will also be very surprised to know that a number of contemporary Native American artists are completely engaged with the larger art world," said Ms. Ostrowitz. "You'll see that it's really a more complex contemporary reality."
Contemporary works will include parts of the 1990 site-specific installation Building Minnesota by Cheyenne and Arapaho artist Edgar Heap of Birds, plus a 2003 video installation, called Rattle, by Hunkpapa Lakota artist Dana Claxton. Both artists will take part in a panel discussion on Saturday, March 15, and Edgar Heap of Birds will offer an artist demonstration and printmaking workshop near his work in the exhibition on Sunday, March 16.
The show was organized by the Musée du quai Branly in Paris along with the Met and the Nelson-Atkins Museum of Art.