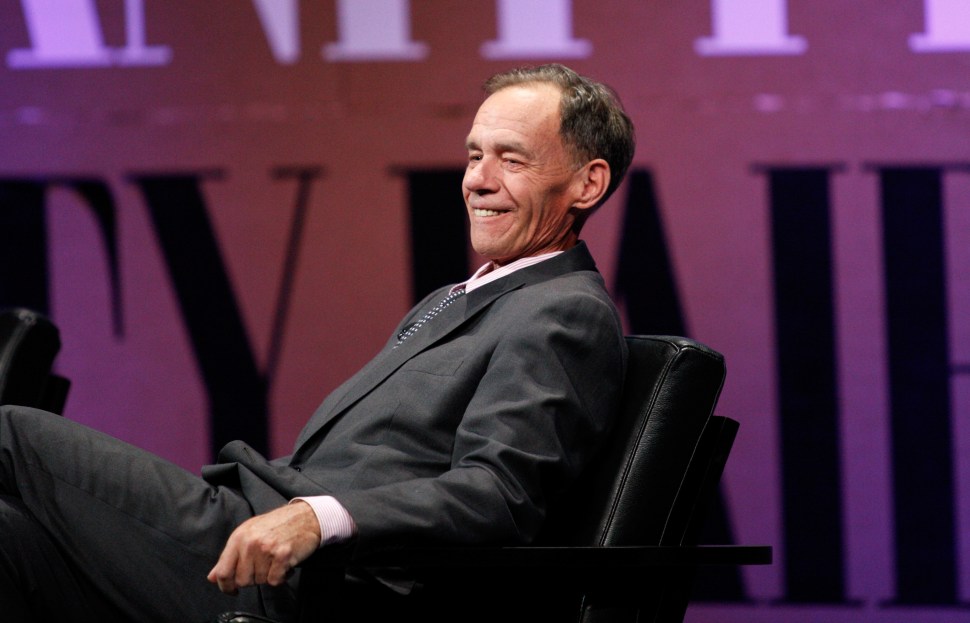 Their beats were as different as their personalities, but Bob Simon and David Carr shared an uncanny and often courageous ability to tell stories— important stories, urgent stories, stories that made us smarter and better informed. They are silent now, and we are poorer for it. But their careers remind us that it is not the medium, in the end, that matters. All that matters is the quality of the story, and the power of witness.
Carr told stories of the revolutionary transformation of his chosen profession. His stories were filled with brilliant observation, priceless insight, unforgettable turns of phrase, and, perhaps more than anything else, a passion for stories told in all media. He may have posed on occasion as a hard-bitten, seen-it-all newspaper reporter, but those who knew him well, or even those who simply read his weekly Times column, knew better. He had a passion—a need—to grab readers by the collar and tell his story.
Simon spent nearly a half-century bringing stories from around the world to the American living room. He reported from war zones, showing us the human cost of conflict and oppression. He lifted our spirits with stories of courage and determination. His last piece for 60 Minutes took him from despair in West Africa to hope in Kentucky, where researchers are working with a tobacco plant in hopes of finding a cure for Ebola. Who knew?
Well, he knew. And now we know.
We have always needed storytellers like David Carr and Bob Simon to help us make sense of the world in which we live. But perhaps today we need them more than ever, for the world we once knew is changing, and not simply because journalism can be delivered digitally and the old gatekeepers are becoming irrelevant.
We live in a time of monstrous evil, a time that requires powerful witness and courageous storytelling. The depredations of Islamic terrorists in the Middle East, North Africa, Central Africa and Central Asia demand our attention and outrage. We need witnesses. We need brave and determined journalists who willingly place themselves in harm's way so that nobody will ever be able to say that we didn't know.
That sort of work transcends questions of how news is delivered and consumed. What matters is that the story is told, and that attention is paid.
In the outpouring of grief for David Carr and Bob Simon, it became clear that both men inspired a generation of new storytellers determined to bear witness to the truths of geopolitics and the breathtaking transformation of human communication. That speaks to their talent and decency, but it also bodes well for those of us who depend on the insight and bravery of our storytellers.