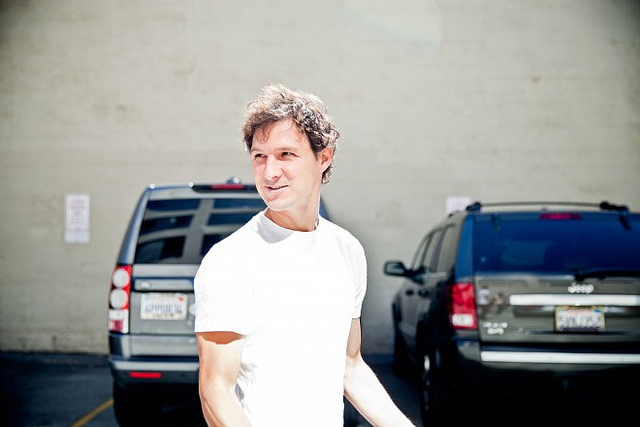 There's an epic battle for the future of money, and the outcome is murky. It might have several winners. It might have no winners. But one thing is crystal clear: The most exciting battle in this long war is taking place in San Francisco, and the town isn't big enough for both Ripple Labs and Stellar, two of the contenders hoping to replace not just Bitcoin but the almighty dollar.
The coining of digital money ("cryptocurrency") has the potential to be the most important financial development of this century. On one side are governments, fiat currencies and the world banking industry. On the other side are hundreds of young companies backed by brilliant cryptographers, complex programming and security protocols and varying degrees of anti-establishment fervor.
The United States government, European Union and other currency-creating governments will use every means to keep control of money. Likewise, banking giants such as JPMorgan Chase, Bank of America, Citigroup and Wells Fargo are strongly invested in the status quo. The result of this fight will decide, among other things, the fate of developing economies, access to financial services, inflation, terrorism, all forms of economic crime from insider trading to drug dealing, the ability of governments to spy on citizens' financial transactions, tax collection and the relationship between governments and the governed.
The best-known cryptocurrency is Bitcoin. Bitcoin was created in 2009 by Satoshi Nakamoto (likely a pseudonym for a group of cryptographers). Bitcoin has a massive head start and has already developed significant brand equity. But among aficionados, there is wide consensus that the weaknesses in Bitcoin are fatal and unfixable. We've already seen two major breaches: Mt. Gox, the biggest Bitcoin disaster to date, in which almost 4 percent of the finite supply of Bitcoin (at the time worth $450 million) was lost; and just two weeks ago, Bitstamp, which coughed up $5 million to hackers.
There will be a "Bitcoin 2.0," and it will likely emerge from one of the hundreds of currencies that have been started in the past couple years.
This article focuses on two of those cryptocurrencies, Ripple and Stellar. They share a city (San Francisco), a founder (Jed McCaleb) and a lot of bad blood. Ripple, founded in 2011, is a relative veteran in this business. Its gross currency value of $527 million in mid-December puts it second behind Bitcoin's $3.6 billion. (In third place is Litecoin at $50 million). Stellar, started in July 2014, is one of the newcomers (market cap of $17 million). It garnered publicity and presumptive credibility inside the industry from its anti-establishment rhetoric, high-profile advisors and derivation from Ripple.
The company creating the Ripple protocol is Ripple Labs (originally called OpenCoin). Ripple's currency units are XRPs. The company creating the Stellar protocol is Stellar Development Foundation (originally Jed McCaleb's Secret Bitcoin Project). Stellar's currency units are STRs. Bitcoin's currency units are BTCs. Because of Bitcoin's ubiquity, the cryptocurrency business is sometimes called "the Bitcoin business," or, further confusing things, "the bitcoin business."
The interpersonal story of Stellar and Ripple Labs is emblematic of the turmoil roiling the entire industry. It has everything: Sex, huge money, fraud, genius, betrayal, international intrigue and government raids. The Observer is not in a position to predict the outcome of the clash among cryptocurrencies or against the combined power of world governments and banks. But the Observer is a place for storytelling, and Stellar-Ripple is the best story going in the vital young cryptocurrency industry and maybe in the financial-technology ("fintech") world.
The Surfer King of Putnam County
The story starts in a Williamsburg apartment in 2008 with a positive pregnancy test. Two people who barely knew each other, Jed McCaleb, 32, and MiSoon Burzlaff, 30, decided to go for it and start a family. Ms. Burzlaff gave birth to a daughter and, 14 months later, a son. They moved upstate to Patterson.
Mr. McCaleb, however, was not cut out to ride a John Deere across a spacious lawn in Putnam County, an odd place for a dedicated surfer. Mr. McCaleb also happened to be one of the world's foremost cryptographers, arguably in a class with Alan Turing, the father of artificial intelligence and modern computing. He was also a pretty damn good coder.
In 2001, Mr. McCaleb co-founded eDonkey2000, a Napster-like file-sharing program that earned him enough credibility in the programming world that he survived its cease-and-desist order and agreement to pay $30 million to avoid copyright infringement lawsuits by the RIAA. Co-founder Sam Yagan also escaped the eDonkey2000 wreckage to start OkCupid; he is now CEO of Match.com.
As Mr. McCaleb and Ms. Burzlaff started a family, the cryptographers behind the pseudonymous Satoshi Nakamoto launched Bitcoin. Individual currency units of Bitcoin, BTCs, are created through servers that mint (or "mine") coins based on a mathematical formula limiting the total number that can ever be created (to 21 million). Once coins are minted, they can be transferred based on an open-source Internet protocol. Unlike wire transfers, credit cards or checks—or even online payment systems like PayPal—there is no intermediary. There is no bank collecting a $15-$45 wire fee or 4 percent merchant fee or any of the other toll payments that make banks the most profitable companies in creation. There is also no bank-to-government pipeline of information about the transaction. On the other hand, there is no recourse if something happens to the protocol's non-centralized ledger.
Mr. McCaleb became attracted to the possibilities of Bitcoin, and he had some big ideas about cryptocurrency. As a brilliant programmer–something like 75 percent of the 40 people interviewed for this story used the word "genius"—he knew plenty about decentralized peer-to-peer networks and operating beyond traditional boundaries of property and government control.
Mr. McCaleb was the first to realize that for a decentralized currency to thrive, it needed a place to trade. In July 2010, he created Mt. Gox, a Bitcoin exchange. (Mt. Gox was an acronym for his short-lived fantasy trading-card exchange, Magic: the Gathering Online Exchange; he already owned the domain.) His idea and implementation was the first major turning point in the Cryptocurrency Era—even bigger than the invention of Bitcoin itself.
Within three years, Mt. Gox was handling more than 70 percent of Bitcoin transactions. Each BTC soared in value during 2013, from $13 to $900, briefly trading above $1,100. Everybody knew about Bitcoin. Mr. McCaleb did not invent cryptocurrency any more than Netscape invented the Internet. Netscape took a decades-old technology nobody was using and put a familiar face on it. With Mt. Gox, Mr. McCaleb created a familiar environment for people to store, trade, and buy things with Bitcoin.
Mt. Gox popularized Bitcoin, and then nearly destroyed it. In February 2014, Mt. Gox suspended trading, filed for bankruptcy and is in the process of liquidating. It initially announced that 850,000 BTCs (then worth $450 million) were missing and likely stolen, though about a quarter of those have since been recovered.
So Mr. McCaleb, by the force of his ideas and coding skill, developed two game-changing companies, both of which eventually collapsed. Then in 2011, he had his greatest inspiration. He uniquely understood Bitcoin's flaws and decided to create a cryptocurrency immune to those flaws. The mining process is a bizarre abstraction to most people, but Bitcoin needed it to create and limit the BTCs. People love hot dogs, but don't want to see inside the slaughterhouse. The same is true with digital currency.
Jed McCaleb and Arthur Britto Create Ripple Labs
To create a new and better cryptocurrency, Mr. McCaleb sought the assistance of the smartest people on Earth. He met with David Schwartz and the two discussed how a consensus network could work. David joined as CTO and later became Chief Cryptographer. In a coffee shop in the East Bay, Jed and David convinced Jesse Powell to invest $100,000 into what was then known as Opencoin Inc. Soon after, they brought aboard legendary futurist Arthur Britto, who became the venture's chief strategist.
Despite IQs that look like professional bowling scores, no one in the trio could actually operate a company. With eDonkey2000 and Mt. Gox, Mr. McCaleb had found someone else to handle the business responsibilities, what he still needed was a grown-up to mind the store.
Chris Larsen completed the all-star team as CEO of what became Ripple Labs. Mr. Larsen had already taken a pair of complicated start-ups and built them into thriving businesses: E-Loan, one of the first online mortgage companies, which IPO'd and is now part of publicly held financial services company Popular, Inc.; and Prosper, one of the first peer-to-peer lending marketplaces. Mr. Larsen had a reputation as a "disruptor" who could also shepherd a new idea to mainstream success. E-Loan and Prosper went on to process billions of dollars in transactions, adapting their new business models to comply with traditional securities and banking regulations and developing relationships with established financial services companies.
It was a dream team. With Mr. Larsen presenting a suit-wearing, responsible front to the bankers and Mr. McCaleb cast as the mad genius who would innovate and disrupt, Ripple quickly became the consensus successor to Bitcoin. It had brilliant technologists, backed by banking relationships and wise management. It was clear to the fintech world that Ripple could match and potentially overtake Bitcoin in shaping the future of cryptocurrency.
Unhappy Family, Unhappy Company
During this period, Mr. McCaleb took his young family on an odyssey: Williamsburg, Patterson, an apartment on Clinton Street, a year in Costa Rica and finally, Berkeley. In a series of lengthy interviews with the Observer, MiSoon Burzlaff, the mother of Jed McCaleb's two children, characterized their world during those five years as "a weird cryptocurrency tread, start-up culture, all this stuff, but it's also really about the leap of faith to try to have a family under kind of strange circumstances, unusual circumstances."
To paraphrase Leo Tolstoy, every unhappy family—and every unhappy company—is unhappy in its own way. Mr. McCaleb and MS. Burzlaff ended their relationship. Ms. Burzlaff worked raising their kids and creating a start-up of her own, Bravo Your City. In Ms. Burzlaff's view, Mr. McCaleb "loves our kids … and he is bonded with them." Even as they began negotiating the support of the children, he wrote her emails "respecting my role as a mother, also trying to do Bravo Your City and keep that alive."
Then the tone of Mr. McCaleb's emails suddenly changed. "He started using phrases like 'You need to work like every other single mother.' " This was around the time that Mr. McCaleb became infatuated with a bright, ambitious woman named Joyce Kim. What happened between Mr. McCaleb and Ms. Burzlaff and their kids foreshadowed an identical end between Mr. McCaleb and his cofounders at Ripple Labs.
Ms. Kim has one of the all-time great LinkedIn profiles: Harvard, Cornell, Columbia Law, the Innocence Project, Shearman & Sterling, two other law jobs, founder or CEO at two start-ups and now a venture capitalist. That doesn't even include co-hosting the short-lived GigaOm Show podcast, based on the phenomenally popular blog of Om Malik, one of Ms. Kim's mentors, who is today one of her most fervent supporters.
Unsimple Honey
Mr. McCaleb and Ms. Kim met through Jesse Powell, an investor in Ripple Labs (and now Stellar). Mr. Powell told the Observer in a lengthy interview that it was he who made the love connection.
"I actually introduced her to Jed because she was raising money for her company. I introduced Jed as a potential investor, so I think that's how they got to know each other and how they got started dating, but before that Joyce and I were like acquaintances." Mr. Powell is referring to Ms. Kim's start-up, Simple Honey, a company she started with Eric Nakagawa, who previously created I Can Has Cheezburger, the humor site that launched the viral careers of thousands of cats.
Mr. McCaleb and Ms. Kim were soon dating.
That SimpleHoney needed to raise money was obvious. The company developed its product by flying its entire development team to Honolulu, renting a house for two months and working about six hours a day between surfing sessions.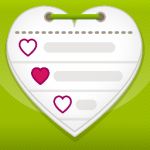 SimpleHoney began in May 2012 as an ecommerce travel company. Members would fill out detailed profiles of travel preferences, and SimpleHoney would recommend hotels based on their personality. Its revenue model was to charge a one-time $100 membership fee. TechCrunch.com described the original incarnation as "a bit limited right now—it's only listing hotels in San Francisco (where the company is based) and Hawaii (where Nakagawa is from, and where the team retreated to build the first version of the product). Also, the website doesn't support bookings yet, instead pointing you to the hotels' websites."
By January 2013, SimpleHoney morphed into some kind of a wish list-based iPhone app, "I Want Wish List." Its promise, according to the short-lived website IWantHoney.com, was "Keep track of the things you want to buy and save money!"
It would be a stretch to find any strategic connection between Ripple Labs and SimpleHoney's absurd stabs at ecommerce. Nevertheless, Mr. McCaleb persuaded Ripple Labs to buy SimpleHoney in April 2013. According to Ms. Kim's blog, she and her partner "had ideas of how Bitcoin and other virtual currencies could be easier for normal folks to use. Soon, Chris [Larsen] and Jed [McCaleb], who were looking for a strong consumer-focused team, proposed we join them and roll up our sleeves and start working on the root problem facing consumers in every vertical to ecommerce."
If anyone at Ripple Labs invited Ms. Kim to roll up her sleeves, they either regretted it or immediately asked her to roll them back down. The travel site and the app disappeared almost immediately. At Ripple Labs, Ms. Kim tried to give herself the title of "Chief Engagement Officer." You don't have to be a genius to see the implication: CEO. Inevitably, when one of the co-founders wants his girlfriend installed as CEO, regardless of what those initials are supposed to mean, the company is headed for trouble. The only surprise was how quickly it came.
Ms. Kim's next big idea was to drop hints to the world that Mr. McCaleb was Satoshi Nakamoto. According to one person who worked at Ripple Labs at the time, "Joyce was creating all kinds of rumors that Jed was Satoshi and Jed was happy to go along with it, smiling like the cat that ate the canary. She thought it would help Ripple go viral, get more street cred. She was trying to create mystique and his whole thing is that he looks like a surfer dude but is actually extremely egotistical and selfish—that's why he never gives credit to all the other people who built Ripple—Arthur [Britto], David [Schwartz], Stefan [Thomas], who all did more than Jed did. Joyce and Jed try to look charitable and above it all, but they're actually about power and money, like most people. But the thing is that there's this ethic that's emerged in San Francisco where if you live in the Mission District like the Collisons, suddenly you're Jesus Christ." The source is referring to John and Patrick Collison, the Irish founders of payments processor Stripe with boy-band good looks and start-up cash to shower upon favored companies.
Another Ripple Labs employee portrayed Ms. Kim similarly. "She was only at the company for like six or eight weeks, but we're a small company and she showed up with three people. One of her first big 'decisions' was to put CTO highest on the website, because that was her boyfriend Jed and she knew Chris wouldn't complain about it."
Another Ripple Labs veteran told the Observer a story that portrayed Ms. Kim in a warmer, more sympathetic light, though this story, too, shows a relationship that was ill fitting at best. "Ripple Labs had this really good immigration attorney. There was a young kid who came over from SimpleHoney named Winnie who was being persecuted by the Singaporean government. Winnie is a really good designer, and Joyce treated her literally like a daughter. I mean, she was just so protective of her and it became a problem because Ripple already had a great immigration attorney who we had brought on to get Winnie's visa transferred. And Joyce was like, 'You need to fire your immigration attorney and bring on someone else.' This got to the point where Jed was like, 'Chris, you know Joyce is right, we've got to get her an immigration attorney.' It was like, what the fuck? Chris sat her down and was like, 'Joyce you're a CEO. It's going to be hard fitting in. You're obviously reporting to me. Two cultures coming together is always a hard thing. Let's talk about everything before we do it just to make sure everything is good.' And Joyce just of course wouldn't hear of it."
By summer 2013, Ms. Kim was gone from Ripple Labs. And so was Mr. McCaleb. It was not a pretty exit.
Awkward Scenes in the Mission District
With Ms. Kim having no clear place at the company he founded, Mr. McCaleb basically lost interest in building Ripple Labs. He decided the best exit would be a deal with Stripe, the fintech golden child. Mr. McCaleb reached out to Patrick Collison—there were already strong relationships there. He began unilaterally trying to negotiate a deal. The discussions progressed to the brink of consummation, with the soon-to-be partners even having a celebratory dinner at El Tepa Taqueria at the corner of Folsom and 18th. According to a source with information on the deal, Stripe was offering $13 million in cash for Ripple Labs, which would have valued the company at $140 million. Patrick Collison made a point of taking a picture because, according to two people with knowledge of the dinner, he said, "This is the moment when we all came together."
And then things fell apart. The Observer's reporting could not uncover the precise reason for the dissolution of a deal that appeared to be at the five-yard line. But what did happen next was messy. Frustrated with the deal's dissolution, Mr. McCaleb tried to eject Mr. Larsen from the company.
This began a bloody feud.
Bad feelings toward Ms. Kim remained at Ripple Labs even after she'd left the company. She was viewed by many as having exerted some sort of spell over Mr. McCaleb, who was content to continue to include her in Ripple Labs conversations even after her departure. The Observer heard Ms. Kim described as "Yoko Ono" by no fewer than four interview subjects. "It was the way she would just be there all the time and you could never have a private conversation with Jed."
Another person who worked at Ripple Labs at the time told the Observer: "Arthur and David had all these meetings with Jed and Joyce would fucking show up. Now this is Joyce just being … she's out of the company at this point. This is Jed's thing, when you're in a private conversation with him all of a sudden Joyce is cc'd on this private conversation, even when the conversation includes the person saying, 'I don't want you to share this with Joyce.' So not only does he disregard that request but he's letting you know she fucking knows you don't like her."
Another thorny issue involved the extent to which Mr. McCaleb and Mr. Larsen's personal stakes affected the future of Ripple Labs. Mr. McCaleb and Mr. Larsen each owned 9 billion XRPs—18 percent of the total that could ever be created. Mr. McCaleb, joined by his ally, Mr. Powell, wanted Mr. McCaleb and Mr. Larsen to donate their giant stores of XRPs back to the company or to charity. Mr. Powell told the Observer, "I felt like that was holding Ripple back, that people were not buying into Ripple because of this huge PR problem and that was like the founders have like 20 percent of all the coin."
Eventually, Mr. McCaleb went to the board and demanded Mr. Larsen's removal. In one awkward scene, described to the Observer by two individuals, Mr. McCaleb, with Ms. Kim at his side, as always, was explaining to Arthur Britto how they would handle Mr. Larsen's removal. Mr. Britto asked something to the effect of, "Won't it hurt Chris' career if he's pushed out of the company?"
Mr. McCaleb said, "No, you should just say that he got sick."
The suggestion that Mr. Larsen, who like Mr. McCaleb is a surfer in excellent condition, would be too "sick" to contribute meaningfully severely angered Mr. Britto, who himself suffers from severe arthritis, for its implication about the ability of "sick" people to contribute meaningfully and for its dishonesty.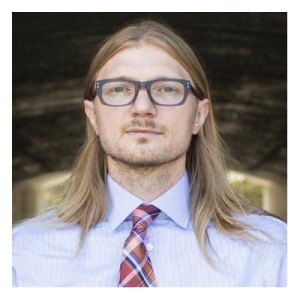 This all culminated in a showdown meeting in which the board and key investors sided with Mr. Larsen. It was a 5-1 vote to keep Mr. Larsen as CEO with Mr. McCaleb himself being the lone dissenter. Even Mr. McCaleb's ally, Mr. Powell, voted to retain Mr. Larsen, as did Roger Ver, another McCaleb friend in the room.
According to two people present at the meeting, Mr. Ver, the libertarian gadfly whose purchase of BTCs for $1 in 2011 earned him the nickname "Bitcoin Jesus" from CNBC, was particularly strong. "You're not seeing things clearly," Mr. Ver reportedly said.
Mr. Ver told the Observer, "Every single person begged Jed not to make us choose between him and Chris. All of us (except for Jed) wanted everyone to stay. Chris was willing to stay and continue working with Jed, but Jed was not. In the end, the vote was unanimous that Chris should stay. The only person who disagreed was Jed. None of us wanted him to leave, but he did anyhow."
One can imagine the awkwardness of the scene—both Mr. Larsen and Mr. McCaleb were in the room. The whole room, including Mr. Larsen, told Mr. McCaleb that they wanted Mr. McCaleb to stay and continue building on the amazing momentum Ripple Labs had established. That was not to be.
After the meeting, Mr. Powell sent Mr. McCaleb a personal email detailing why he had sided against him. The reasons listed in Mr. Powell's email included: "The Stripe deal sucks; employees don't trust you as a leader/manager; you hiring your girlfriend indicates you have poor judgment." Mr. McCaleb responded in an email to a group of seven, more than one of whom later shared that email with the Observer. He responded point-by-point, explaining that the Stripe deal was better than the group thought and apologizing for not being a more effective manager. As for Ms. Kim, Mr. McCaleb wrote, "The fact that she is my girlfriend didn't impact her or my work at all. She is extremely smart and talented and filled a role that [the company] desperately needed. I've had a lot of girlfriends believe me; this is the only one I would hire."
After the vote, as would prove to be his habit when faced with a situation not to his liking, Mr. McCaleb simply disappeared. He and Ms. Kim went to Costa Rica to surf, then to Brazil. Even close friends at Ripple Labs had no idea where their mercurial founder was for months at a time. "We assumed he'd given up on crypto and was pursuing his other interest, artificial intelligence," one Ripple Labs employee, who remains a fan of Mr. McCaleb, told the Observer.
Turn and Burn
Meanwhile, Mr. McCaleb and Ms. Burzlaff negotiated a settlement for their children's support, but his behavior toward his kids mirrored his departure from Ripple and, to some degree, every company he incubated. He fled the scene when things went south at eDonkey. At Mt. Gox, he actually claimed the company no longer had any of his coding DNA, even though he still owned 12 percent of the company and advised on an attempt to acquire its assets.
Leaving his children was even harsher, with the kids' mother placing the blame on the woman who had turned his formidable head. According to Ms. Burzlaff, Ms. Kim "made my ex choose between my kids and her, and he chose her." This was not part of some unspecific rant. Ms. Burzlaff and Mr. McCaleb had already ended their relationship. But Mr. McCaleb was limiting his own contact with his children to "the point where [Ms. Kim] was going out of town so he was still trying to sneak in a time to see them." Ms. Kim supposedly cancelled her trip "one hour before he was supposed to pick them up because she found out he was going to see them when she was going out of town. She's that insecure."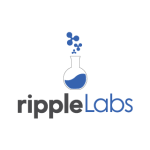 Meanwhile, after nearly a year off the grid, Mr. McCaleb had another idea for a company. This one was going to be a distributed consensus-based cryptocurrency, just like Ripple Labs—so much so that it was going to use all of Ripple Labs' code, which was open source and available to anyone. But Mr. McCaleb had two aces up his sleeve that he hoped could allow his new company to soar above the one he just left. First, he still had the door open on the squashed Stripe deal. Second, he still held those 9 billion XRPs—a nice nest egg to turn into cash. And if dumping them hurt his former partners and company—a company he founded and on whose board he still remained, despite never showing up for board meetings—well, all the better.
On May 22, 2014, Mr. McCaleb announced via a posting on Ripple Labs' message board, "I plan to start selling all of my remaining XRP beginning in two weeks.  …. So just fyi…. xrp sales incoming." The announcement by a founder that he intended to dump 9 billion units of the currency he helped create was perceived as a threat by all who cared about Ripple Labs or held XRPs. It would be hard to imagine a founder and board member of a public company announcing he was going to flood the market by selling his stock; that would be an obvious and illegal attempt at market manipulation, not to mention ridiculously juvenile.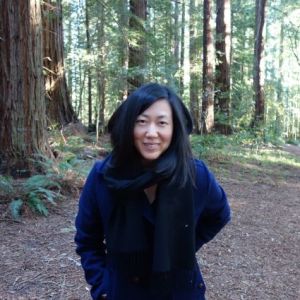 Later that day, Jed's ex, MiSoon Burzlaff, had a lengthy chat with another San Francisco crypto figure—a friend who had gotten in touch in a state of near panic over Mr. McCaleb's announced plan to unload a giant percentage of all the XRPs in existence. In a message that would surely interest regulators if it had been referring to a stock, the friend wrote, "Jed warned me weeks ago about 'something' but I still had orders to buy 30k worth of ripple for people which I did." At 11:18:45 AM, Ms. Burzlaff replied: "that was nice of him to warn you."
The chat continued. Ms. Burzlaff added her two cents to the legend of coder cool: "do you know chris owns 2 porsche and jed still drives a 1990s honda civic! …. but i have some personal problems with jed, and if i ever posted some screenshots of some crazy text messages he has written to me about co-parenting and child support, i think people would not think he is soooo amazing….. i keep that in my back pocket."
Her correspondent replied that "everyone has their less respectable moments" but Ms. Burzlaff wasn't letting Mr. McCaleb off quite so easily. "it's not just a moment. it's actually months and months of what he's doing to his kids and me."
Ms. Burzlaff, an excellent writer and a careful observer of the human condition, went on to summarize the dynamic between the two personalities perfectly before concluding with one more thought that reads as an honorable warning to her and perhaps as insider information to others:
"Those two are just so different, and have different visions for what should happen with ripple. jed is the libertarian anarchist, and chris is the dude at the country club. even though personally i have some beef with jed, i like that he gave warning to the hardcore community."
Ms. Burzlaff told her friend that the timing of Mr. McCaleb's announcement was not a coincidence. "Jed told me all along that since it's open sourced, someone is gonna fork it soon. he never confirmed if that was him or not, but he timed his announcement. prob so ripple tanks and fails right when this new one is announced… i know exactly how much jed has in bit coins and fiat…. it's my legal right to know, but i have to keep it private… and this is the last thing i will say, i know how many billions he has left. and i think it's enough to really mess things up for RL."
In sum, in early summer 2013, Mr. McCaleb left Ripple Labs in a huff. In March 2014, he finally exited the board. Two months later, he declared he was dumping his XRPs. And a month later he launched Stellar.
Jed McCaleb's Bitcoin Mystery Tour (a.k.a. Stellar)
Stellar has a lot of leaders, or none. According to Ms. Kim, who cooperated in this story by answering an initial set of questions by email, "our team [as of mid-October] is about 15 people presently, including employees and contractors." Ms. Kim said Stellar was continuing to look for people, but that limits the potential leaders to a pretty small number.
Jed McCaleb is variously described on Stellar's website as "CEO and President," "cofounder," "developer" and "board member." Mr. McCaleb's history shows that he abhors the responsibility of leadership. He left eDonkey2000's demise to an online dating pioneer. With Mt. Gox, he couldn't speed away from the wreck fast enough. Although Mt. Gox maintained he was one of two owners (with a 12 percent stake), Mr. McCaleb claimed after its implosion that he sold out years before and that Mt. Gox even recoded his work. At Ripple Labs, he left in a tantrum and gratuitously tried to wreck its currency on the way out.
The track record is clear: Jed McCaleb impregnates, incubates and then bails. The person most terrified of Jed McCaleb actually being responsible for Stellar has to be Jed McCaleb.
Ms. Kim has an impressively broad resume, but it is not especially deep. Ms. Kim appears on Stellar legal documents and itswebsite as "secretary," "executive director" and "member" (under its bylaws). Whatever her talents, they do not include leadership. Her legacy at SimpleHoney was a pair of false-start products, punctuated by a blog post titled "How to Build a Startup from a Beach."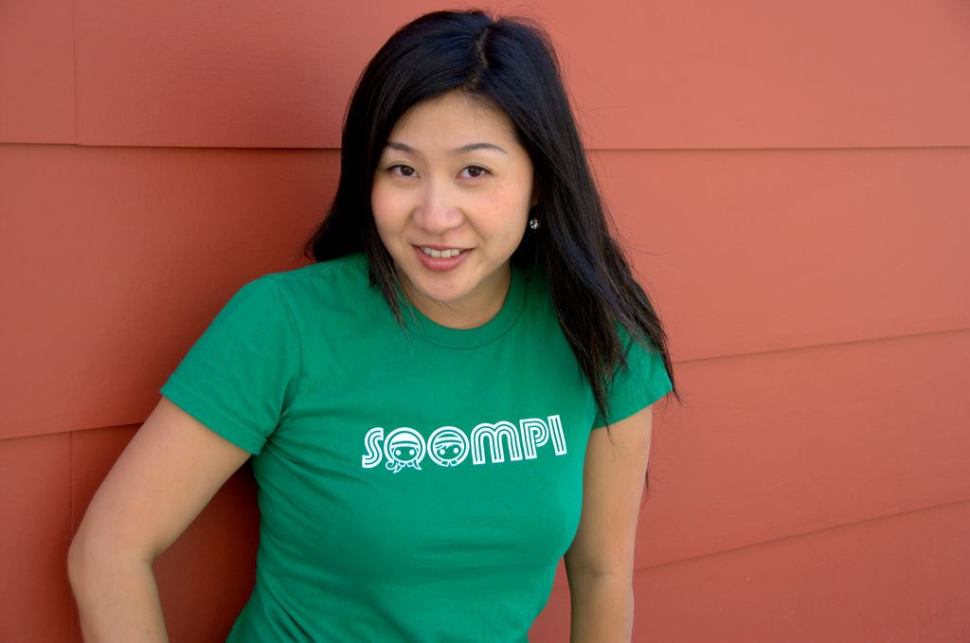 In fact, Ms. Kim has a history of wreaking havoc wherever she goes. Beloved Silicon Valley figure Om Malik hired her to work at GigaOm. The next thing anyone knew, Ms. Kim was his emergency contact person. When he suffered a heart attack, Ms. Kim basically controlled access to him, becoming the co-anchor of his popular newscast in the meantime. Even in the bizarre world of Silicon Valley, where failure is viewed as a prelude to success, Ms. Kim's propensity for bad decisions and losing others' money stands out. "Joyce has this strange history," said one Silicon Valley insider. "She was like a corporate attorney for a short period then flamed out. Then she was a VC for like six weeks. That flamed out. She had a start-up thing, which flamed out. She's got kind of a series of train wrecks."
That view was confirmed by Jeremy Liew, a partner at Lightspeed Ventures, which has backed Flixster, Mic, LivingSocial and Bonobos, plus crypto bigwigs like Blockchain and BTCChina. Mr. Liew declined to speak to the Observer, but he told a friend of his that Ms. Kim was a "train wreck" at the venture fund Freestyle, which was founded by Dave Samuel and Josh Felser after they sold Spinner (to AOL for $320 million) and Grouper (to Sony for $65 million). "Joyce lasted only six weeks at Freestyle before becoming an 'advisor,' " Mr. Liew told his friend.
Ms. Kim's brief time at Ripple Labs—six weeks in total—did nothing to enhance her management credentials.
From inside Stellar, that leaves only the professor. David Mazieres, an associate professor of computer science at Stanford, moonlights at Stellar. He is listed as the company's "Chief Scientist," but when it's convenient Stellar implies by omission that he is an outside evaluator. On December 5, when Stellar endured a disastrous fork—more on this later, because it is a critical turning point in the story— the company leavened its announcement of the problem by giving the impression that some highly pedigreed experts were examining things. "Prof. David Mazieres, head of Stanford's Secure Computing Group, reviewed the Ripple/Stellar consensus system and reached the conclusion that the existing algorithm was unlikely to be safe under all circumstances," the company statement said. Developing a new system, "led by Prof. Mazieres, is underway. His white paper and the accompanying code are expected to be released in a few months."
If you read reports quoting this announcement, or even read it on Stellar's website without also reading the list of names on Stellar's team, you would miss the following: (1) Prof. Mazieres was not an outside expert but a company employee; and (2) it was on his watch as chief scientist that the problem arose. This doesn't disqualify him from providing leadership, but it doesn't inspire any confidence when the announcement of his involvement is that opaque. (In response to questions from the Observer, including whether Stellar was being honest and transparent in how they referred to him, Mr. Mazieres, from one of those quasi-anonymous email accounts that only super-smart or super-paranoid people have, said, "Though I'm working on some pretty exciting things at Stellar, we are months away from releasing anything based on the new technology. Right now it's just too early to discuss any of it publicly and I have to decline all contact with the press.")
Wired began a 2013 profile of Mr. McCaleb with the much repeated line, "Jed McCaleb likes building things that make powerful people nervous." Making powerful people nervous is the source of Mr. McCaleb's folk hero status among coders and crypto-groupies. But "powerful people" encompasses a larger group than just cartoonish, out of touch lawmakers and hidebound competitors clinging to outmoded business models. Mr. McCaleb needs some "powerful people" to turn his ideas, however brilliant, into anything meaningful. Whoever tries supplying that leadership then has to inherit Mr. McCaleb's growing baggage.
Stripe, Bootstrap Capitalism and the Anarchy-Establishment Tug of War
Stellar's positioning and its sheen of coder cool has helped attract legit players. Stripe is the perfect example. Stellar received an initial boost in its bank account and credibility thanks to a $3 million loan from Stripe. Stripe's cofounder and CEO Patrick Collison is also a Stellar board member and advisor.
In Silicon Valley, "who you know" is closely related to "what you're worth." Stripe's association made Stellar more valuable (and more viable), primarily because of the pedigree of Stripe's bootstrappers. Stripe is still referred to by the fintech press as a start-up, but its rounds of financing have pulled in impressive names like Y Combinator, Andreessen Horowitz, Sequoia Capital and several PayPal cofounders. That financing gives Stripe a market cap of $1.8 billion and the cash to finance other companies like Stellar.
This circular process pinned an initial value on STRs. Stellar repaid the $3 million loan with 2 billion STRs. Based on the finite distribution of 100 billion STRs, the transaction implied the currency's market cap was $150 million. (Its current market cap is about $17 million.)
Stripe is not itself an innovator but is essentially a merchant acquirer, which is a tough, low-margin business. One crypto innovator, who is so afraid of Stripe's growing influence that he would not allow his name to be used despite a reputation for speaking frankly to the press, says of Stripe, "They've dressed it up with Silicon Valley bullshit and pretend that it's all technology. And they've got a lot of powerful assholes behind them—Collison's board is like a who's who of assholes, 'smart guys in the Valley.' But the notion that they're in it for the greater good is preposterous."
(Patrick Collison and Mr. McCaleb declined to be interviewed for this story, rebuffing multiple attempts to reach them.)
If Stripe and Stellar were a Facebook relationship, they'd both have to check the box marked "it's complicated." Stripe doesn't just invest in Stellar—it incubates it and provides critical introductions and the imprimatur of the hottest start-up in the fintech space. In exchange, Stripe gets to look more like a financial innovator than an accumulator.
But just how close is this embrace? Even the subject of Stellar's physical location is not totally clear.
Two years ago, Stripe took a lease on a huge space on 18th Street in the heart of the Mission District in San Francisco. Even the choice of building seems designed to send a signal—it was the former home of do-gooder microlender Kiva.org. According to several people who have visited Mr. McCaleb to do business, they met him in Stripe's offices and had the impression that Stellar was also headquartered there. In fact, a Stellar meet-up to attract developers to the Stellar platform was held there and listed "Stripe" on its invitation.
According to Stellar's former head of community, Marshall Hayner, Stellar was closely linked to Stripe. Beyond the $3 million, Stellar got douchey 1.0 start-up benefits like massages in the office and catered lunches. On the other hand, Stripe ran the show: "Everything I did had to go through Stripe and it made it hard to move."
A Very Interested Bystander: Wells Fargo
At the same time, Stripe doesn't want to appear too close to its cutting-edge buddy. That could be because of the degree to which Stripe depends on Wells Fargo. Wells Fargo is Stripe's merchant bank from American payment processing. (Stripe's Terms of Service for U.S. merchants mention Wells Fargo 27 times.) In interviews, Patrick Collison throws around Wells Fargo's name as evidence his company should be taken seriously.
Patrick Collison should use its connection to Wells Fargo as a credential. Wells Fargo is the fourth largest bank in the United States, with $1.7 trillion in assets and $1.08 trillion in deposits. While the epitome of conservative banking, it takes its Western roots seriously, adapting to new businesses in every generation. (When the Pony Express was so cutting-edge that it recruited "Orphans Preferred" for riders, Wells Fargo was one of its agents.) Regarding cryptocurrency, it has displayed the skittishness expected of a worldwide leader in a highly regulated industry.
Stripe's backing of Mr. McCaleb is a red flag to Wells Fargo. Mr. McCaleb lived for years on the genius of having created Mt. Gox, a name now synonymous with the biggest-ever crypto failure. It is not difficult to imagine the bank being skeptical of his post-scandal story: That he sold out in 2011 to Mark "MagicalTux" Karpeles, a French programmer living in Japan. Mr. Karpeles rewrote the entire code, so Mr. McCaleb's fingerprints, literally and figuratively, were nowhere near the scene. Mr. McCaleb even told ArsTechnica.com that he himself had lost $50,000 in a Mt. Gox account when it tanked.
Even if the extent of Mr. McCaleb's involvement in the Mt. Gox collapse is never completely known, its immolation hangs over him like a toxic cloud. According to a leaked 2014-2017 Mt. Gox business plan, "MtGox (Japan) has two principles [sic]: Tibanne, owned by Mark Karpeles (88 percent) and Jed McCaleb; the initial founder and creator of the MtGox exchange platform (12 percent)." The bankruptcy proceeding commenced in Japan listed Mr. McCaleb as one of two owners of Mt. Gox. And just last week, Charlie Shrem, the Bitcoiner who is headed to prison and is very close to Mr. McCaleb and Mr. Karpeles and has done business with them, shared his suspicion that the Mt. Gox money actually disappeared much earlier than had been revealed: "I think he lost those coins early on. Like many years ago in the first hack." That would put the time of the hack much closer to Mr. McCaleb's daily involvement. Mr. Shrem told the Observer that this "first hack" occurred after Mr. McCaleb had fully transferred control over to Mr. Karpeles. "Jed was still helping out when he could, like we all did, but Mark had completely controlled Mt. Gox at this point."
Even Ripple Labs was excoriated on its own message boards for its association with Mr. McCaleb. One poster claimed that he knew for a fact that Mr. McCaleb maintained close ties to Mr. Karpeles after the sale, giving him his personal bank account information so Mt. Gox customers could deposit money through Mr. McCaleb. A reliable source could not confirm the details of the arrangement between the two Mt. Gox owners, but said it was "definitely Jed's style to keep things loose and informal, such as trusting Mark with his personal bank account—and his administrator password, which then got hacked."
The Observer has learned that this would not be the first time that Wells Fargo has expressed deep concern about crypto, specifically singling out Mr. McCaleb for special scrutiny. Until the beginning of 2014, Wells Fargo had a whole task force at its highest level comprising 20 of its top executives and advisors, including Susan Athey, a Stanford economics professor who sits on Ripple Labs' board. They were marching forward to be the first U.S. bank to dive into crypto. All of a sudden, in March, just after the February collapse of Mt. Gox, they did a complete 180, shutting down the entire program that had been exploring crypto.
The Mt. Gox disaster was compounded by the legal entanglements of Silk Road, the bitcoin based exchange that was used to run a massive, anonymous narcotics bazaar. Just yesterday here in Manhattan, Silk Road founder Ross Ulbricht was convicted of all seven charges against him, including those usually reserved for guys named Gotti and Escobar—hardly the sort of names with which a Wells Fargo prefers to associate. Even more striking as far as Mr. McCaleb is concerned, Mr. Ulbricht's trial revealed that the Department of Homeland Security long suspected that Jed's friend Mark Karpeles, to whom he sold Mt. Gox, had actually been the mastermind behind Silk Road.
Predictably, Wells got cold feet. At the bank, the crypto blackout was so severe that it extended not only to shutting the accounts that cleared funds for crypto companies, but even those companies' operating accounts—the money they kept around to put organic granola in the pantry and pay their electric bills—were shut down.
Mr. Larsen had used Wells Fargo for his previous companies, E-Loan and Prosper. After a 20-plus-year relationship, he was stunned to get a call telling him Ripple Labs had three months to find a new bank. According to Mr. Larsen, Ripple Labs' banker at Wells Fargo told him, "The problem is your connection to Mr. McCaleb. The guy founded Mt. Gox. You've got to get that guy out of there or we won't bank you." Even though Mr. McCaleb hadn't been involved with Ripple Labs since losing the "him or me" showdown in summer 2013, his continued involvement as a board member and major holder of XRPs was enough to make Wells Fargo skittish about Ripple Labs.
The concern at Wells Fargo may affect Stellar and eventually even Stripe. The cryptocurrencies pride themselves on existing outside the reach of old-fashioned institutions like "banks" and "governments." That attitude is what gives them their outlaw sheen of cool excitement. Wells Fargo and other highly regulated institutions want to be seen dating these outlaw businesses, but can't afford to marry them. And now we're seeing the chickens come home to roost, as what had been murmurs of a DOJ investigation are turning into a drumbeat, emanating from that old nemesis of San Francisco disruption—Washington, D.C.
Washington D.C.—Uncool, Man
According to a Washington-based mid-level congressional staffer who insists on anonymity because of pending investigations, the Wells Fargo situation reflects a discomfort with crypto generally and Mt. Gox specifically. "My guess is probably [Wells Fargo] got word leaked of the DOJ investigations that are going on, the task force in Washington and that just spooked them because they're pretty connected in Washington," the source said.
Meanwhile, Wells Fargo is Stripe's biggest banker and is pumping $6-12 billion a year in merchant-acquiring volume through Stripe. So Wells Fargo, which was unwilling to bank companies like Stellar, is now funding the primary backer of Stellar.
According to the staffer, this is one of the vulnerabilities being explored on Capitol Hill. This source says that Republican staffers in particular understand that "Any story involving crypto or Bitcoin in it is an automatic Drudge link and Drudge drives the agenda up here." In other words, an obscure Republican congressman knows he can get his name on the Drudge Report if he challenges anything involving Bitcoin. In an age where the only electoral risk a congressman faces is from a primary, Republicans have come to understand finding favor on the Drudge Report as a critical piece of their permanent employment plan.
The Department of Justice Takes a Look at Crypto
This is where the divergence of Ripple Labs and Stellar gets most interesting. In its struggle for mainstream acceptance, Ripple Labs has built deep relationships with banks and tried to comply with the myriad Know Your Customer (KYC) regulations. Just last month, Gene Sperling, the chief economic advisor to Presidents Clinton and Obama, joined Ripple Labs board. That sheen of adult-world legitimacy has perhaps cost the company some street cred, just as Stellar's purer libertarianism has earned it some street cred. But the same laissez faire attitude toward these annoying regulations put in place by various government agencies that has earned Stellar a reputation for rascally rebellion also may land the firm in hot water with Wells Fargo and others who can't afford to thumb their noses at the FBI or DOJ.
Here in New York, the DOJ's opening salvo was to arrest first and ask questions later.
Mr. Shrem learned that the hard way. On January 26, 2014, the 24-year-old graduate of Yeshiva of Flatbush got off a plane at JFK and was arrested by a seven-man SWAT team. Mr. Shrem was held for two days in solitary confinement in the federal lockup. He was terrified. He told the Observer, "I was sitting there in my orange jumpsuit crying my eyes out. I didn't even know if my girlfriend got home. I learned how to make coffee in a toilet."
The feds charged Mr. Shrem in April 2014, accusing him of "money laundering conspiracy" and some things that don't even sound like crimes, like "willfully failing to file suspicious activity reports with banking authorities." Mr. Shrem, a tireless evangelist for Bitcoin and cryptocurrency, was the CEO of BitInstant and a founder of the Bitcoin Foundation. He pleaded guilty in September to reduced charges of aiding and abetting the operation of an unlicensed money transmitting business. Again, is that actually a criminal offense? If it is, with the Wild West stuff going on in crypto in the Mission District, the free spirits leading the crypto revolution had better sock away a few billion of their newly minted coins for legal fees before they, too, are making coffee in the toilet.
Mr. Shrem told The New York Times, "They want a guilty plea on their books, and that's what they're going to get. They got a Bitcoiner." In a colossal show of overkill, the government agencies behind taking down this 5-foot-5, 140-pound menace to society included the DEA, NYPD, Homeland Security, New York State Police, IRS, FBI, BATF, U.S. Secret Service, New York National Guard, Office of Foreign Assets Control, and the New York Department of Taxation and Finance. Last month, Mr. Shrem was sentenced to two years for "indirectly helping to send $1 million to Silk Road" and is expected to serve half that time.
Mr. Shrem is very friendly with Mr. McCaleb and Mr. Powell, and as a fellow willing to push the boundaries of the law, he describes the cowboy brotherhood that's taken shape among the "pure coder" types. Mr. Shrem told the Observer, "Arthur Britto is the real guy behind Ripple. Jed and Arthur started Ripple, Arthur used to run an old Bitcoin exchange called exchangeyourBitcoins.com. They hired Chris Larsen after the fact. Then Jed gets Joyce involved with companies—that's the worst idea ever. Why is that bad? Jed is a coder. Jed is like me; he's a software purist. We believe that open source software will change society and make things better."
If the government takes crypto crime—and the headlines it invariably produces—so seriously, it's hard to imagine Stripe investing significant mindshare and reputational risk on Stellar. Meanwhile, Ripple Labs has put all kinds of systems in place to make its network KYC compliant, which makes it less cool by the inverted calculus of brogrammers and code cowboys. But Stellar is where a terrorist or drug dealer or hit man would go to do business, which would mean that ill-involved currency was flowing through Wells Fargo—a much higher risk profile for a bank unwilling to allow a crypto company to maintain even an ordinary checking account.
To understand the dual tugs on Stripe, one has to understand a bit about the tension currently roiling Silicon Valley.
Banking for Anarchists
As a merchant-acquiring business, Stripe has to be staid, mindful of its banking relationships and the legal and reputational risks that accompany "Know Your Customer" regulations and laws dealing with money laundering and the funding of terrorism. So Stripe has an excellent compliance department and is very careful with its own business. In order to recruit the hotshot engineers needed to build product that enables a tech valuation, Patrick Collison assumes a responsible persona when speaking publicly to the community, as was the case when he delivered the keynote speech at Money2020 in Las Vegas. There he talked about banks making strides to join the 21st century, saying, "Finance companies are going to need to become technology companies." That's the media darling Patrick Collison—the charming Irish kid who loves the banks so much that he's willing to drag them into the 21st century.
But in private conversations, his language has been far more disruptive. One attendee told the Observer that in a small group sidebar, Patrick Collison told a group of engineers how foolish the banks are. He quoted Patrick Collison as saying, "The banks are idiots. It's like starting a land war in Asia. We've got to work within the system to destroy the system." Others have observed that Patrick Collison has often stated his solidarity with the freedom fighter ethos of the libertarian crypto community.
Two weeks ago, the Bitcoin wallet Coinbase gave the whole industry a shot in the arm by raising $75 million. Its founder, Brian Armstrong, has received a similar cool-guy pitch from Patrick Collison—the "we're billionaires but not Koch Brothers-type billionaires" pitch. Mr. Armstrong, who started as a programmer for Airbnb when it was a Y Combinator start-up, and Patrick Collison run in the same digerati crowds. According to a person who was recruited to join Coinbase by Mr. Armstrong personally, Patrick Collison has "significantly cooled" on Stellar, possibly because Stellar's surfer-in-chief and head visionary has made things uncomfortable with the exact starched shirt banker types the Collisons like to lampoon only behind closed doors.
That dichotomy affects all of Silicon Valley to some degree—blasphemous "Jobs Couldn't Code" T-shirts have even been spotted. Coders and purist disruptors are automatically cool; dealmakers and executives are tolerated but lame. This dynamic affects financial tech more than any other sector. The need to present a pinstriped and responsible visage to the most highly regulated industry in the world faces off against the need to appear revolutionary when recruiting talent to actually build the systems.
According to one San Francisco fintech executive who's a longtime observer of the scene, both Mr. McCaleb and Patrick Collison embody a particular "type":
"Did you see the Tech Bro cover of BusinessWeek? That's Patrick. Jed tries to be that, but Jed is 40 and he's kind of washed up. He's not really one of those guys now, but he's sort of embraced by those guys and used to be that guy. A man-child who dresses like a teenager. It's annoying, but these young guys look up to Jed and when these guys get together they have to talk disruption, disruption disruption, blowing everything up, and they are just full of themselves. But then they've got to get on a plane and go to New York looking for capital because it ain't coming from anywhere else."
No one understands the power of this "coders vs. suits" dynamic better than Mr. McCaleb himself. In an unguarded moment, Mr. McCaleb (who is essentially the same age, class, race and sex as Mr. Larsen) wrote in an email, "Chris is doing an ok job. He is good at being the public face of the company. Having an old rich white dude involved still brings credibility even in this day and age."
Stellar's Dubious Non-Profit Angle
Stellar has also tried differentiating itself from the cryptocurrency pack with a novel strategy for a currency that is mostly held or controlled by its founders—non-profit status. Every page of its website has a heart logo and a reminder that "Stellar is a not-for-profit." The company wears that designation like a face tattoo. Its declared mission is "to expand financial access and literacy worldwide."
Stellar's credibility depends on exploiting the fundamentalist strain of libertarianism that animates the coder community. Remember, the force behind the Ripple-Stellar divorce was the horror that the purist Mr. McCaleb experienced over the banking relationships Ripple Labs was trying to forge to launch their currency. He publicly and repeatedly expressed contempt so strong that it bordered on disgust for the banking relationships Ripple Labs was trying to create with grotesque old-world institutions like Wells Fargo. That's one of the reasons he nearly destroyed Ripple Labs when he exited by trying to flood the market with his own personal supply of 9 billion XRPs.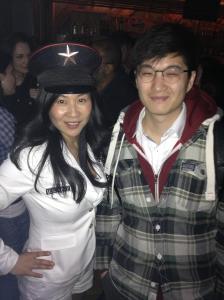 While legal action soon prevented him from undoing the value he had helped create with Ripple Labs, his status as a hero to the coder brotherhood was cemented when he ran around town telling everyone that Stellar, which takes most of its DNA from Ripple, was going to be "for the people" and thus be established as a non-profit. The coders—Mr. McCaleb's crowd—market themselves as libertarian idealists who will pry the grubby fingers of the capitalists from their pristine idea of a frictionless currency. So posing as a non-profit is not just a tax strategy, it's a marketing advantage. Mr. McCaleb and his ilk have positioned themselves as selfless defenders of the purity of code.
Ms. Kim told the Observer that Mr. McCaleb and Patrick Collison combined their ideas for a payments protocol with their social views. "Patrick and Jed are friends and both quite interested in what innovations in the financial space will look like over the next few years," Ms. Kim said. "As they talked about their visions for an agnostic payments protocol, they coalesced around the idea of a non-profit led effort."
Hundreds of companies are trying to improve what Bitcoin started, but only Stellar is—in addition to buzzwords like "revolutionary," "disruptive" and "anti-establishment"—"socially conscious."
In its first six months, Stellar has displayed little social conscience beyond bragging about its social conscience. Several of its actions are inconsistent with its declarations, and may someday blow up in the face of its creators.
Stellar Development Corporation filed with the Delaware secretary of state as a "non-profit non-stock corporation" on July 2, 2014. This means no shareholders or members have rights to receive the company's assets or profits. It is a self-declaration, not a judicial or administrative determination.
Even as a self-declaration, it means almost nothing. Delaware does not have additional laws or requirements for non-profit corporations. In New York, for example, there is a Not-for-Profit Corporation Law. In New York, you have to earn not-for-profit status, registering and reporting to the Attorney General's Charities Bureau, which has conducted many high-profile investigations. (In New York, educational non-profits also have to file for approval from the Department of Education.) None of that exists in Delaware. You just file a certificate of incorporation as a non-stock corporation. But that declaration means nothing—it's the IRS that will determine whether Stellar is a non-profit, not Stellar itself.
Stellar has also said it is applying to the IRS for status as a 501(c)(3) tax-exempt organization. In its first six months, Stellar created 100 billion STRs, gave away over 1.5 billion STRs, repaid a $3 million loan from Stripe with two billion STRs and has over 3 million total accounts. It has not, however, filed its application with the IRS as of mid-January. Only as of late December did Stellar's website identify that it retained separate counsel for its IRS application. (Ms. Kim told the Observer in mid-October, "Our non-profit counsel is preparing the application for submission, but as soon as it is ready, we will be posting it online as well." She has not responded to a December 22 email asking about the status of Stellar's filing.) In her mid-October email Ms. Kim insisted that Stellar was having a positive impact, though not one that can be measured: "We have a lot of work ahead of us, but early feedback from the developer community, other non-profits, financial institutions and others in the tech community has been positive. It is still early days for the entire digital currency space, so we are still determining which metrics we should use to measure positive impact on the world."
The Mystery of Who Got Stellar's First 1.5 Billion STRs
Assuming Stellar eventually follows through and files as a 501(c)(3) with the IRS, its application could raise some red flags. The initial distribution of STRs has little to do with literacy or access to financial services, Stellar's oft-repeated mission. Fifty percent of the STRs will be distributed "via the direct signup educational program." The 1.5 billion STRs thus far distributed have been through this means.
What is the "direct signup educational program?"
Facebook.
If you have a Facebook account, you can get STRs. Applicants get STRs on a first-come-first-serve basis. Turning over authentication for its currency distribution to Facebook seems like a haphazard outsourcing decision. According to two people at Stellar, one who remains there today and another that left last fall, the company initially intended to distribute STRs through the relatively secure three- or four-factor authentication ("3FA" or "4FA") of accounts, but "didn't have time to add more than 2FA via Facebook." 2FA is relatively easy to "game." If you take the trouble to create a phony Facebook account, you can then create a Stellar account. 3FA and 4FA require additional forms of verification, such as timed authenticators or texts to a cellphone number.
Asked why Stellar didn't have time to develop a more secure authentication system, the employees said the company "rushed it out the door because of the NY DFS Bitlicense and hope to be 'grandfathered in.' " In March 2014, New York's Department of Financial Services issued a public order that it was considering a licensing process for virtual currencies. On July 17, DFS listed proposed requirements for a license, including identity verification, reporting suspected fraud and illegal activity, safeguarding consumer assets and providing virtual currency receipts. Two weeks later, Stellar launched its currency.
Stellar gave away over 1.5 billion STRs, through more than 4.5 million Facebook accounts. The Stellar-Facebook giveaway was tailor-made for spammers, hackers, and using services like Amazon's Mechanical Turk, which allows requesters, for pennies, to get people around the world to set up phony accounts, manipulate web traffic and spam social media metrics. Right after the STR giveaway started, Everett Forth detailed on Medium, as well as on Stellar's own message boards, how he accumulated 2 million STRs in less than 24  hours. Another user, "msafkakamsm" received over 5,000 payments of 75.9 STRs each in less than six hours and even posted a YouTube video (set to music) showing how he did it. The user posting the video, according to others on the message board, was selling his method to other users.
There are even websites that exist solely to teach people how to game the Stellar system, with lessons on getting free digital currency, and then selling it for fiat currency—what used to be called "cash." On Muastr.com, for example, there are charts that rank the best scammers. They have educational tools and a blog that posts updates and workarounds to STR anti-scam systems. They even have a program to pay successful cheaters. In other words, resourceful scammers in Vietnam have created an entire business model around Stellar's free currency giveaway.
Not only is Stellar aware of this problem, the young company shows trademark chutzpah in painting it as a positive. A hagiographic feature in Tech in Asia headlined "Users in Asia are leading its growth" notes that "just over half" its 3 million accounts are in Asia. Ms. Kim, after being lauded for her educational bona fides, cites her company's ability to empower those in developing companies. She also manages to airbrush her entire tenures at SimpleHoney and Ripple: "When I was talking with Patrick and Jed and we were working on the idea of Stellar, it came down to that they were still looking for someone to run the non-technical side of things … It was really hard for me to say no so I ended up leaving my fund to join Stellar."
Meanwhile, other Stellar users were less patient. One of Stellartalk.org's moderators had to admit, "You can't trust system … Stellar is one month old so it's a new crypto, please just wait and all the bug/exploit will be fixed." The next poster on the subject provided a "real world" perspective. "Don't worry, I fully understand how it all works. However, as a consultant actually working in the finance industry if I were to let one of my projects be released with such flaws, I would no longer have a job. Guaranteed. Finance is the industry where if you have even the slightest minute possibility of anything going awry, you push the release…. [Y]oung or not, situations like this severely damage the reputation of any system and with that trust inevitably decreases."
The obvious conclusion is that Stellar messed up its giveaway, like when the Rolling Stones held a free concert at Altamont and employed the Hells Angels as the security and compensated them with beer. Among the people taking advantage of the free STRs, however, were insiders at Stellar. Stellar and Stripe were aware this was going on, and some stocked up on the currency. One person intimately familiar with all cryptocurrency said, "The vast majority of accounts/coins have been given out to fake identities, more than 90 percent is the estimate; management at both Stripe and Stellar are very aware of this and a couple apparently have aggregated large amounts of STRs."
Asked about this distribution system, Lisa Henderson, a tax partner in the San Jose CPA firm Frank, Rimerman LLP, said the application criterion "seems rather lax. How legitimate is it for a not-for-profit to simply give away assets to anybody, and not necessarily someone who it is within their charter to be serving?"
Charitable Intentions?
The 25 percent of STRs set aside for the population Stellar claims to be serving seems an afterthought. Ms. Henderson noted when reviewing Stellar's distribution plan for the Observer that "even charities that would like to have a grant from [Stellar] have to fill out a grant form, and state what their purpose is, as opposed to any common person." Joe Blow gets STRs if he has a Facebook account. The people Stellar is supposedly serving have to jump through hoops and prove they will distribute STRs to underserved populations.
The remainder of the STRs do not go to charitable purposes. Twenty percent go to holders of competing cryptocurrencies (Bitcoin and Ripple). The amount of STRs owned by Stellar insiders is a mystery, and a troubling one considering the emphasis the company claims to put on transparency. Stripe has 2 billion STRs. Stellar admits to holding 5 billion STRs "for operational costs." It has not disclosed the amount of STRs held by Mr. McCaleb, Ms. Kim or any employee or advisor. At least one source told the Observer that several insiders were accumulating the currency through the Facebook giveaway.
In addition to Patrick Collison's social conscience, Stripe invested in Stellar for traditional profit-making purposes. Specifically, it is promoting Stellar to help its own payment-processing businesses. Greg Brockman, Stripe's CTO, recognized when Stellar launched that "Figuring out how to efficiently move money is something we support very strongly; Stripe spends a lot of effort integrating different banking and finance protocols in various countries (17 at last count)." Mr. Brockman concluded, "Stellar is highly experimental, but we think it's important to invest effort in basic infrastructure when the opportunity arises."
Stellar's only shot at a tax exemption is getting IRS approval before it becomes clear how much this company enriches its founders and other insiders. STRs have almost no value now; so giving Stripe 2 billion STRs may not set off alarms. If Stellar succeeds in establishing its currency even at the embryonic level of Bitcoin (market cap approximately $3.5 billion), Stripe's STRs, exchanged last June for $3 million, will be worth $70 million.
Once the IRS pieces together how Stellar benefits Mr. McCaleb, Patrick Collison, and any other insiders receiving STRs or fattening up in the initial distribution, it will likely find the venture inconsistent with the charitable purpose of the 501(c)(3) exemption, according to tax experts consulted by the Observer. Ms. Henderson summarized it: "You're giving away 95 percent of the STRs. Why are you giving that away? Then you repaid yourself. You are creating a market, essentially, and that's to your benefit. Otherwise, you have an asset that has no value; you can't use it for anything. Now, all of a sudden, you have a bunch of people who have them. Now you can do something with it." Ms. Henderson mentioned the "step transaction doctrine," in which the IRS looks at formally distinct steps together and not in isolation in determining tax liability. "If they collapsed everything, it seems it would be a real violation of inuring benefit. No matter what, you're not supposed to inure benefit."
Cryptocurrency is a new business. It is impossible to predict whether the IRS will be able to put this together from a start-up's application form. It would be naïve to think the federal government will stand idly by when its control over currency and financial transactions is threatened. Mr. Shrem's experience was just one example.
If, as the Observer's research suggests, Stellar turned a blind eye to phony accounts in distributing the non-profit's currency, the IRS will eventually take a hard line, refusing to approve or revoking any prior approval of Stellar's 501(c)(3) status. Ms. Henderson discussed the risks and range of penalties for a non-profit that deceives the public: "If you're a 501(c)(3) and you're deceiving the public in any way, that's not an excise tax. That's revocation. If they're purposely creating these fake accounts and it's known, you can't deceive the public. Especially if they get to the point where they are accepting public donations, they cannot purposely try to deceive the public. I know there have been issues with Bitcoin. Bitcoin is completely decentralized. That's just people trying to take advantage of a situation to do illegal activities. In this case, if they are going to be doing general fund-raising with the public, they have a fiduciary duty and I think a violation of that, including an intentional deception of the general public, is going to be a problem."
Once Stellar gets beyond its honeymoon period of basking in its non-profit status, its structure and distribution exposes it to unique legal and reputational risks. Even if a leader appears to navigate those issues and Stellar lives up to its non-profit rhetoric, is that actually the best business model for a currency creator? Money, whether or not the root of all evil, is certainly the root of all profit.
Last week, The Wall Street Journal reported that Ripple Labs was nearing completion of a $30 million financing round. The reporting of this development provided an opportunity for some cryptocurrency enthusiasts to cheer for capitalism and the profit motive. A story by cointelegraph.com cited SearchCoin Network founder Vishal Gupta for the proposition that that it was advantageous that Ripple Labs' "software development and promotion are run by a company rather than a non-profit organization."
"You might think this is a bad thing but actually, it aligns the financial interests with the interests of the users,' Mr. Gupta wrote in a blog post."
Disaster Strikes: Stellar Forks
On December 2, 2014, Stellar experienced a "ledger fork," meaning that transactions in STRs could be lost or recorded multiple times among different computers on its network. Because digital currencies have no bank or intermediary, the ledger is the consensus of computers in the cryptocurrency's network. For a new technology, especially a start-up in a competitive market where customer trust is so obviously important, it was a disastrous development.
Everyone in crypto knows how bad a ledger fork can be. If you are new to digital currencies, it's the equivalent in a time-travel movie of going back and changing the past. That alternative, diverging history is a fork. It wreaks havoc in every movie and has the same effect on people transacting in a currency that has forked.
Ms. Kim posted on Stellar's website three days after the fork was discovered that "there may be situations in which nodes diverge on different ledgers and a person can't be certain which ledger the network will ultimately decide to take. If the network switches to another ledger chain, then transactions from the discarded chain will be invalidated—this opens the network up to potential double-spend problems."
The Observer had been researching this story since Stellar publicly launched. The ledger fork was the latest and biggest of a number of problems with Stellar's technology.
Even though Mr. McCaleb has a reputation as a visionary idea guy and brilliant coder, developing reliable, trustworthy, secure technology is not necessarily his strong suit. His two executed ideas, eDonkey2000 and Mt. Gox, earned their success (before shutting down) by being first, not because they were technologically superior. In fact, Mr. McCaleb's post-scandal alibi for Mt. Gox is that it discarded every bit of his coding years before.
When Mr. McCaleb left Ripple Labs, the dynamic at play was that he took his ball and started Stellar. Only it really wasn't his ball and he didn't really start anything new.
The strategic backbone of Ripple Labs appears to be Mr. Britto, the chief strategist. Mr. Shrem, whose credentials as a Bitcoin pioneer stack up with anyone (including Mr. McCaleb), explained to the Observer that Mr. McCaleb and Mr. Britto conceived of Ripple Labs together and brought in Mr. Larsen.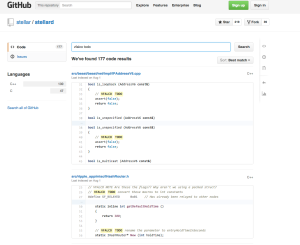 Stellar's technology is closely derived from Ripple Labs. Using a GitHub search, the Observer found 177 instances where Stellar's code included the instruction "VFALCO TODO." The reference is apparently to Vinnie Falco, Senior C++ Engineer … at Ripple Labs.
These three screen caps from GitHub on September 8 show how Stellar was still purging the name "Ripple" from its code and replacing it with "Stellar."
One of the things Stellar has been doing to distinguish itself from Ripple Labs is to remove the protections that Ripple Labs had built to accommodate the "know your customer" and anti-laundering needs of its banker partners.
Those are now all gone from Stellar. According to one source that knew Mr. McCaleb well when he was at Ripple Labs and has stayed in touch with him, "Jed would love it if there's an ISIS fork on Stellar or a Gaza fork or a Uyghur fork to support separatists in China. That would be a badge of honor to Jed, and probably would be cheered in the community as the very embodiment of libertarian purity."
Where the coding and strategy diverges between the two companies, several sources have pointed out to the Observer that Stellar suffers because of those differences. There is a growing sense in the crypto community that Stellar, for whatever its cool credentials, is just … not that good. In a private conversation from September 3 obtained by the Observer, Andrew White, a programmer who is close to Mr. McCaleb and Mr. Powell, asked Vitalik Buterin, CEO of Ethereum and a crypto expert universally regarded as a straight shooter, about the two currencies. Mr. Buterin puts it pretty starkly.
Andrew White: so do you have any predictions about stellar/ripple?
Vitalik Buterin: Stellar is gonna fail imo. Ripple has a better team, they're not a parasitic fork (defined as "fork which takes code and adds basically nothing original"), and I'm sure Ripple has better connections than stripe does
Vitalik Buterin: Stellar does feel more community-friendly, but the protocol's primary value proposition is working with the banks; the community thinks decentralized exchange is _so_ 2012…
Cracks in Stellar's software appeared last September 20, when several of Stellar's validating nodes started failing. The outage lasted approximately 16 hours, bringing all transactions to a halt. No one at Stellar was able to address the problem or communicate with the Stellar community during that time. According to Mr. McCaleb on Stellar's website, "At the time, the majority of us were at a company off-site working."
The September 20 outage was minor compared to the ledger fork that occurred in early December. On Tuesday, December 2, "the nodes on the [Stellar] network began to disagree." This was not disclosed until Ms. Kim blogged about it three days later.
Late Warnings, Early Epitaphs and a Gun From the Grave
One highly placed insider who is a respected leader of the crypto community and frequent speaker on the topic at the endless fintech conferences these guys seem to hold told the Observer that the fork in Stellar was a death blow and chastised the company and its leaders for not moving to protect holders of the currency:
"This is clearly the end of the line for Stellar. I mean, they're not admitting that, but I mean, my God, you might as well be running a currency on an Excel spreadsheet. Stellar is now counterparty to a currency. And it's a very weak counterparty. If Stellar Development Corp goes out of business, holders have nothing. Compare that to ripple or Bitcoin—if there was no Ripple Labs, ripple the currency would still exist, just like Bitcoin. The new proposed Stellar protocol defeats the whole purpose of distributing protocol and they've had to stop that because their consensus was broken. They're trying to pin this on Ripple but from where I sit, Ripple has never been more stable. They've never been doing more transactions and have something like 90 people on the team. I suspect Jed probably broke something about a month ago, but make no mistake—this is a catastrophe for them. This idea that Jed is gonna invent a new consensus system in a couple of months and their phony 4 million accounts will just sit there and wait …"
The insider trails off and collects his thoughts. "At its core, Stellar is no longer a cryptocurrency. It's a token form counterparty, and what is the risk of that counterparty? They don't disclose how much money they make. I mean that's why the SEC exists, right? So not only can you not rely on transactions of any kind going through because, as the sole validator, Stellar is the entire arbitrator of that, you're holding assets that used to be a digital asset that is now a digital liability. That's a fundamental change, especially ironic coming from Jed, the purist libertarian. Now he runs a sort of unregistered central issuer of liability. It's really stunning."
Asked what Stellar should have done when the currency forked, the insider said, "They should have shut down. They shouldn't just be out there like this. And I can't believe the board—respected guys like Patrick Collison and Keith Rabois—would expose themselves like this. They are now violating every MSB license … There's no ambiguity here now. It's just straight-up, a central issuer of a liability."
Another fintech executive with close ties to Patrick Collison spoke to the Observer on the condition of anonymity because he did not want to risk alienating a powerful figure with whom he regularly does business. He concurred that Patrick Collison was likely to cut his losses in the wake of Stellar's forking disaster: "I think from Collison, you know Stripe is doing well. Why do you need this headache? You should wrap it all up and say, 'Yeah, this technology doesn't work. Bitcoin is the thing.' Either he will have to defend them or I think he just throws the entire technology under a bus. What's it to him, right?"
Any perceived weakening in Stripe's support for Stellar would be another nail in the coffin for the already reeling company. In fact, Stripe's backing of Stellar has already been questioned by many who wonder what use the fast-growing giant, which hopes to do business with legitimate banks in the highly regulated financial services industry, could have for this "smash the state," pure Libertarian cryptocurrency. These questions were being raised even before Stellar's forking disaster, and from surprising places.
Mr. Powell, the founder of Kraken who had been an early backer and board member of Ripple Labs, is close to Mr. McCaleb—remember, he introduced Mr. McCaleb to Ms. Kim, when she was looking for money for her start-up. When Mr. McCaleb left Ripple Labs in the big shakeup, Jesse went with him and the two were perceived to be close by many in the fintech world, including Mr. Shrem. But in an interview with the Observer conducted two days before the December 5 catastrophe, Mr. Powell was already raising questions about the value Stripe derives from its public association with Stellar, and vice versa.
"I haven't seen yet that the relationship with Stripe has benefited Stellar. Maybe there's some stuff happening internally and maybe they've got stuff in development, but I don't know. I mean it's not obvious to me right now and maybe Stripe wants to start using the Stellar IOU system for payment or something. Maybe they want to integrate Stellar into … a checkout process? I don't know. It's not very clear to me. So far I haven't seen like the clear benefit."
In the aftermath of Stellar's December 5 disaster, one juicy irony caught the eye of experienced watchers of the space. After spending a year dissing Ripple Labs at every opportunity, Stellar was suddenly doing everything it could to link the two companies in the public mind. In fact, Ms. Kim's short, mysterious statement, obscurely titled "Safety, liveness and fault tolerance—the consensus choices" mentions Ripple six times, including in the first sentence. In describing Stellar's failure, she is clearly hoping that people will conclude that Ripple is also vulnerable, despite the fact that Ripple has never forked, even though it's been around far longer than Stellar and has a market cap 10 times greater.
So why the sudden reliance on the phrase "Ripple/Stellar consensus system"? According to one source who knows Mr. McCaleb and Ms. Kim well, he in particular will try to blame Ripple: "Jed is not a very good chess player. I've seen it time and time again he makes these bold moves, very aggressive. Like the whole Jed bringing Joyce into Ripple Labs thing was very aggressive. To do that you have to be super-confident. And somehow, between Joyce and Jed, they convinced like the Collisons to come along, right? So that's their M.O., they do these bold things that have no chance to succeed. I think that bringing this up as a 'Ripple-Stellar failure' is strategically a huge mistake because Ripple is 50 times the size of Stellar but has never had a consensus error. And now Jed's getting publicly called out. And I'm sure the Ripple guys are loving it because they never comment and are just going to let him [Jed] hang himself."
The Observer asked the source to explain, in layman's terms, why Stellar would be vulnerable and Ripple would not, since Stellar does in fact originate from the Ripple code.
"I think Jed is overconfident," the source said. "He thinks he is the inventor of the technology. The truth is the stuff he forked and the stuff that Ripple uses today are very different. Ripple Labs has a big team and are perfecting all day long, while at Stellar it's Jed and one other guy. And the models are different and may very much benefit Ripple Labs."
"You've got to understand what this disaster must be doing to Jed personally," continued the source, with a note of anguish for his friend and surfing buddy. "Think about what Bitcoin is. The whole idea behind it is, 'I don't trust even the U.S. government to be backing a dollar.' The crypto purists like Jed are so fixated on that idea that even the U.S. government is not strong enough as counterparty. And now you have the most fragile and speculative entity backing your new currency! That kind of centralization is the polar opposite of what this whole thing started as. It's got to be particularly devastating for someone like Jed."
Devastating? Maybe so. No one knows yet whether Stellar or Ripple or Bitcoin or none of the above will succeed the dollar and the euro and the yuan. But Mr. McCaleb is the only person who's been deeply involved in the early days of all three. And if there's one attribute he has shown, again and again—on Nicaraguan beaches, as a parent with two young children, as the founder of several companies at the marginalia of legal and even moral settled territory—it's the ability to surf the friendly waves of worshipful fanboys and elude the bummer waves of grown-up responsibility.
CORRECTIONS: An earlier version of this story referred incorrectly to the timing of David Schwartz's joining what became Ripple Labs, as well as his title. After the article was published, Stripe's communications people have been in touch. They dispute the length of the lease they signed and the recentness of its signing. The story has been updated to reflect these changes. The Observer regrets the errors.
CLARIFICATION: Mr. Collison and Stripe declined to answer the Observer's queries before publication. But Kelly Sims, a spokesperson for Stripe, has since been in touch. She wanted to clarify the article's suggestion of a close relationship between Stripe and Stellar. She denies that Stripe is "incubating" Stellar. Here are Ms. Sims' unedited words: "To be crystal clear, Stripe does not have a processing relationship of any kind with Stellar; there are no funds from Stellar transactions flowing through Stripe or Wells Fargo; and there are no business initiatives between Stripe and Stellar."
An earlier version of this story referred to Patrick Collison discussing time he and his brother spent in Gaza. Ms. Sims forcefully disputes that Mr. Collison ever said what the Observer's source quoted him regarding having visited Gaza and other parts of Palestine. She asserts, "Patrick and John have never been to Gaza or the West Bank." That may be, but that doesn't mean he never said he's been to Gaza. Nonetheless, the Observer accepts Ms. Sims at her word and has removed the line, despite Foursquare's record of Mr. Collison having praised the "friendly staff" at the best-known Palestinian bookstore in Al Quds. Lots of people consider that area of East Jerusalem to be part of the West Bank, but the Observer accepts Ms. Sims assertion that Mr. Collison does not share that view.
Michael Craig is a securities industry attorney and an author. He is the author of four books, including The Professor, the Banker, and the Suicide King: Inside the Richest Poker Game of All Time and The 50 Best (and Worst) Business Deals of All Time.