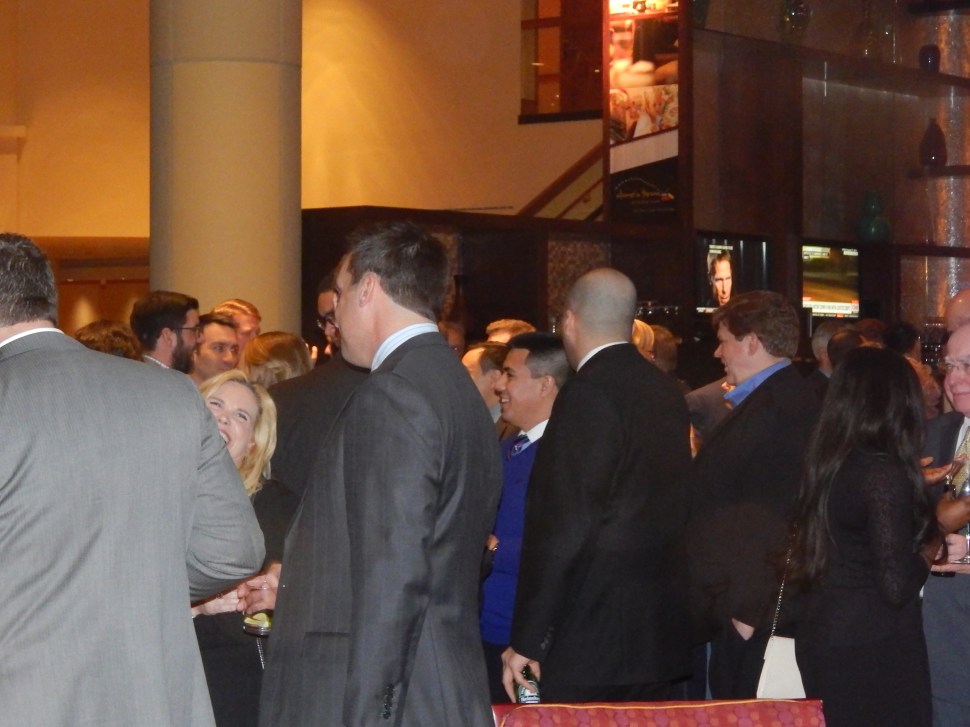 WASHINGTON, D.C. – Barreling past the White House on the way to Capital Grille, someone made a positive comment about President Barack Obama and the cab nearly drove off the road.
"I am from Sierra Leone, and Obama has done nothing, nothing, to help the people," shouted the cabbie under an Irish cap, facing his passengers in the back seat and very nearly climbing through the plastic partition to close the distance as his cab accelerated east on H Street.
"I knew people in towns – they're all dead, killed by Ebola," he said, his voice choked with emotion. "They needed vaccines. It's like the AIDS crisis here, the way it used to be. It's controlled because of the access people have to vaccines. But in my country, in Africa, people don't have that access. I'm not saying Obama could have saved the world. But I remember those dead people. I am saying there was, when he got elected, the expectation that he would do something, something, for Africa. And he didn't.
"I am not an Obama fan," he added.
The meter said $15.
Inside the restaurant, in a small back room, the talk turned to New Jersey politics, and neither the name Obama nor Governor Chris Christie entered the discussion.
"It's gonna be two and a half years of nothing," groaned an insider, mulling over the stalled Transportation Trust Fund (TTF) talks and the paralyzing consequences of competing political ambitions at the table of negotiation. "Nothing's gonna happen. It's gonna be a waste of time until there's a new governor.
"And then that will be four years of nothing," someone gurgled.
Essex County Democratic Chairman Leroy Jones and Passaic County operative Idida Rodriguez, partners at 1868 Public Affairs, commanded the room, which supplied an all night diet of insiders blowing in from the frigid outside to pay tribute.
Bergen County Executive James Tedesco, Bergen County Democratic Chairman Lou Stellato, Bergen operative Adam Silverstein and prospective 2016 CD5 candidate Josh Gottheimer saluted the principals. Former U.S. Ambassador to Germany Phil Murphy made a typical roadrunner-like, party-hopping appearance, while Jersey City Mayor Steve Fulop showed up with his posse and sat for an extended period of time alongside Paterson Mayor Jose "Joey" Torres.
Assembly Majority Leader Lou Greenwald (D-6) rolled in, and so did Senate Minority Leader Tom Kean, Jr. (R-21).
One insider said he didn't want to consider gubernatorial politics.
"Too early?" PolitickerNJ asked.
"Too depressing," was the response, not bothering to cite the litany of state troubles, the TTF problem, property taxes, credit rating downgrades, the casino closings in Atlantic City, unequal access to education, etc.
Essex County Executive Joe DiVincenzo and his Chief-of-Staff Phil Alagia appeared, made the rounds, and departed.
At another table the talk turned to 2016.
DiVincenzo, incidentally, had first publicly mentioned the names of U.S. Senator Bob Menendez and Cory Booker as possible running mates for former Secretary of State Hillary Clinton.
Now that conversation reanimated.
"Booker is all about elected politics right now," said a source. "Menendez is not. Menendez is about the administration, the cabinet, secretary of state. Booker is viable, for his part, as a vice presidential candidate."
Someone else objected, arguing that Clinton – if elected – couldn't have two people from New Jersey at arm's length. Too much proximity and, it's Jersey, so conceivably too much toxicity. Moreover, both parties will court Hispanic running mates.
"You're not thinking," said the first source. "If the nominee is Jeb Bush, Florida's out. Jeb's going to get Florida. Jeb's married to an Hispanic." Clinton gets another demographic with Booker, the source argued.
Obama voters?
"No," the source smiled. "Booker voters."
The conversation elsewhere drifted to Paterson. The presence of at least one developer in the room eager to build new housing in the Silk City showed the effort of Torres and his longtime confidant Rodriguez; and whether one wanted or not to consider politics, Jones, in position as the most powerful party chairman in the state as head of Essex County, remained seated in low-key serenity at the head of the table.