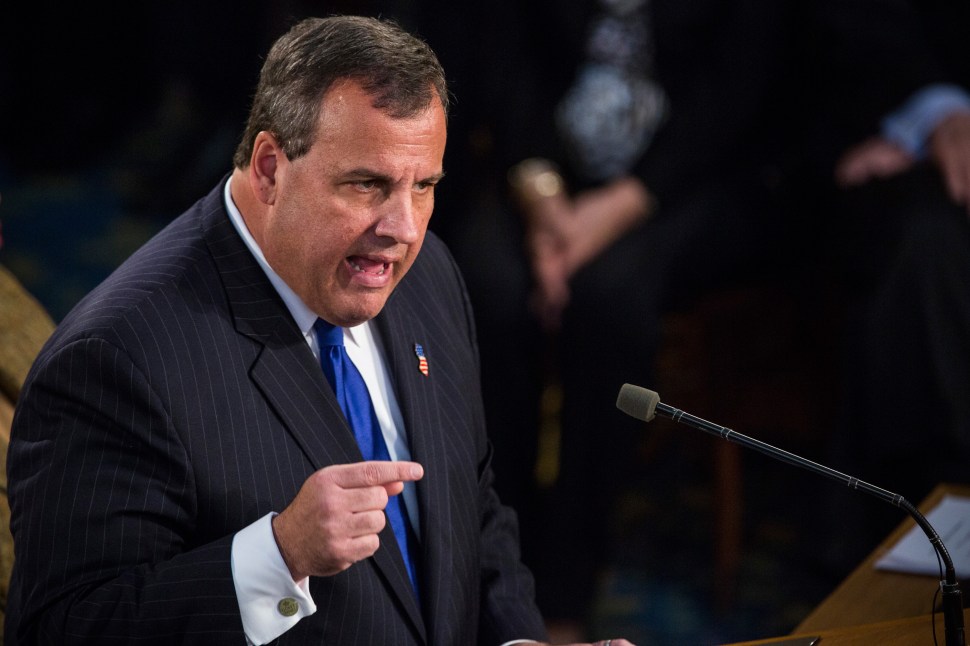 This morning, The New York Times will hit doorsteps with a front-page take-down detailing Chris Christie's "Fondness for Luxe Benefits When Others Pay the Bills." Parties with Bono at King Abdullah's palace and $30,000 hotel bills cannot be expected to play well in Iowa, where last night a new Des Moines Register poll showed Mr. Christie tied for eighth place with the support of only 4 percent of Republican caucus goers.
Three years ago, Mr. Christie was begged by a Republican establishment dismayed at a weak field of candidates to run for president. Today, amid what many consider the strongest field the GOP has offered in years, even some of Mr. Christie's most loyal supporters are looking elsewhere. To understand how we got from there to here, one has to understand how Mr. Christie got from there to here.
If Chris Christie becomes the President of the United States, people wanting to visit the house he came home to as a newborn in 1962 will find neither a rustic cabin nor a rolling estate. Instead, they would confront a bracing cityscape typical of American urban reality.
Mr. Christie's old Newark neighborhood, in the shadow of West Side High School, is a snapshot of the struggling city so many former Newarkers left behind as part of the "white flight" to the suburbs that the Christie family joined in 1967 when they too fled, to leafy Livingston in Western Essex County.
To keep reading, click here.