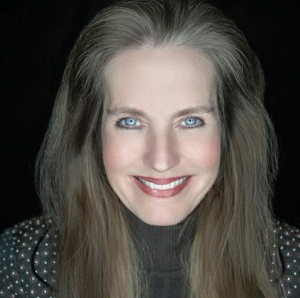 For countless people around the world, it was a relief to learn that Hunter Moore, the so-called "King of Revenge Porn," agreed to plead guilty yesterday to felony hacking charges. But for California anti-revenge porn activist Charlotte Laws, there's extra cause for celebration.
Ms. Laws' own daughter, Kayla, is one of Mr. Moore's victims. Her email and Facebook were hacked in 2012, and a topless photo she'd taken of herself—one she hadn't intended to show anyone, let alone Mr. Moore's legions of creepy followers—soon appeared on Mr. Moore's revenge porn site, IsAnyoneUp.com, for the world to see.
Kayla's photos weren't posted as an act of revenge, per se, but Ms. Laws still classifies her daughter's case as "revenge porn." The stealing and publishing of victims' photos against their will, she said, is a "kind of revenge on all women. [It's] this hatred of females that's seething under the surface."
Since Kayla's cyber-rape—another term Ms. Laws uses to describe her experience—Ms. Laws has become dedicated to taking Mr. Moore down. She worked relentlessly for two years to collect evidence from over 40 victims across the globe—evidence that aided the FBI in arresting Mr. Moore, then 27, in January of 2014.
"I was very pleased that [Mr. Moore] pled guilty after denying the hacking for such a long time," Ms. Laws told the Observer, "and I'm very pleased that he's going to go to prison."
Mr. Moore hasn't yet been sentenced, but he faces anywhere from two to seven years in prison. Ms. Laws said she's hoping for seven, so Mr. Moore has time to reflect on the evil he's committed.
"I'm hoping as he gets older, he'll lose this desire to become a professional life-ruiner—to basically be a noose around the neck to society," she said.
For Ms. Laws, Mr. Moore's eventual jail sentence is more than just punishment for her daughter's tormenter; on a broader level, it's a sign that society's attitudes towards revenge porn are evolving in a positive direction.
After all, it's not just Mr. Moore who's in trouble. Charles Evens, who was paid by Mr. Moore to steal victims' photos, was also arrested in January of 2014, and is scheduled to go to trial in March. Kevin Bollaert, who operated the revenge porn site UGotPosted.com, was just convicted of more than two dozen felony charges, and Craig Brittain, owner of revenge porn site IsAnybodyDown.com, was recently reprimanded by the Federal Trade Commission.
"It sent a really strong message," Ms. Laws said. "[The] cases show that law enforcement is serious about these kinds of crimes. The tide has changed."
Still, Ms. Laws' crusade against revenge porn and its perpetrators isn't over. She's currently assembling victims to speak at Mr. Moore's sentencing, in the hopes that their testament will persuade the judge to assign him more time. Her daughter, Kayla, will testify.
On March 16, Ms. Laws is also releasing a book, Rebel in High Heels, about her experience fighting Mr. Moore.
We asked Ms. Laws how her daughter, Kayla, reacted to the news that Mr. Moore would be heading to prison.
"We're all still getting over P.M.S.S.—Post-Moore Stress Syndrome," Ms. Laws said, "but she was elated yesterday when I told her that he had pleaded guilty."
"She is hoping—we're all hoping," Ms. Laws said, "he's going to get more years in prison, rather than fewer."