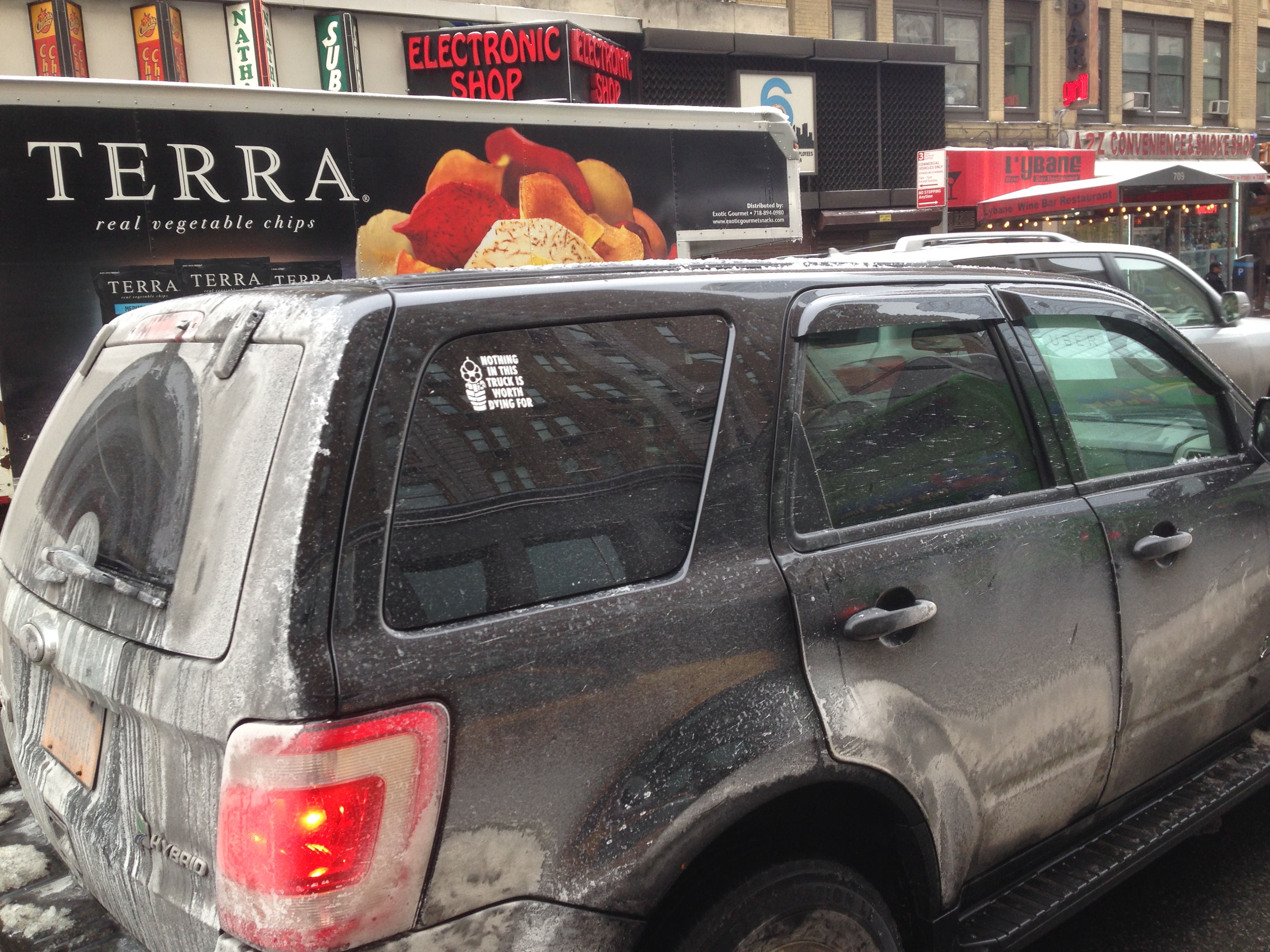 We were walking along 8th Ave. a few days ago when we spotted an SUV with an Uber printout in the window—a sight we're seeing more of these days.
But on the back window, we saw another logo that struck us as slightly alarming. It can be a little tough to see what that sticker in the back window is—for clarity, here's what that sticker looks like up close, pulled right from the Internet: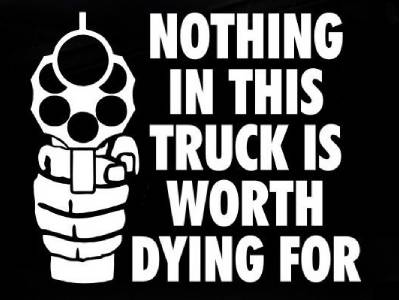 Presumably, the statement here is: "Do not fuck with me, because I'm carrying a gun and will use it to defend myself and my property."
The NYC Taxi and Limousine Commission (TLC) has repeatedly fielded questions about whether or not cab drivers should be allowed to carry, say, a small pistol in their glove compartment, considering how disproportionately dangerous the job of a cab driver is. They've shot that idea down every time.
"It is against TLC rules for a driver to carry a firearm," a TLC representative told the Observer, directing us to Rule 54-15(a).
But, as a slew of angry Uber drivers from Washington D.C. told us recently, it's entirely plausible that Uber has no idea whether or not a given driver is armed. Drivers we spoke to say that nobody has ever given their vehicles even a cursory inspection, and many drivers have never even met an Uber employee. We at the Observer did not, for our part, witness whether or not there was a gun in the car.
We've asked Uber whether or not they train drivers on how to legally protect themselves, or if they tell drivers that they cannot carry a gun. We'll update the story if, and when, they provide comment.