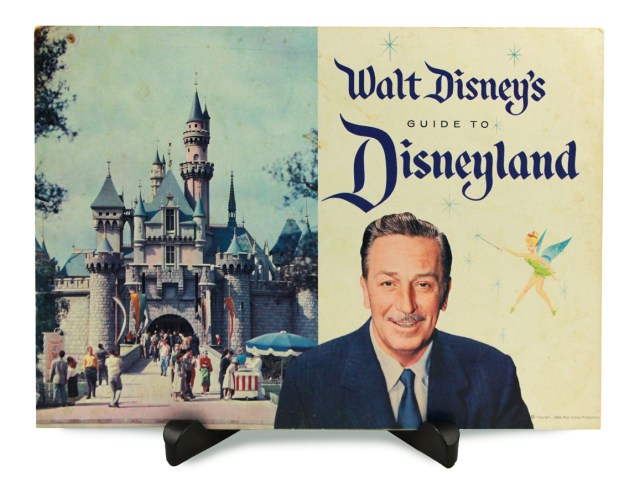 A treasure trove of more than 1,000 rare Disneyland collectibles is headed to auction at the end of this month. Sherman Oaks-based auction house and animation gallery Van Eaton Galleries will open the exhibition "The Story of Disneyland Collection" on February 7, with an online and live auction on February 28 and March 1. The sale features an eclectic range of items from the 1950s and 1960s, including early theme park concept art, vintage costumes worn by park performers, souvenirs sold on Main Street U.S.A., and props from some of its most popular historical rides. This is the kind of collection Disney fanatics dream about.
The collection is being offered by an anonymous but prolific Southern California collector who spent 30 years sourcing items. "Most collectors collect one type of Disney related item, like Haunted Mansion pieces, or things the park sold as collectibles," said gallery president and founder Mike Van Eaton. "But he collected a range of things that show how the park was made."
A rare item crafted by Walt Disney himself provides insight into Disneyland's elaborate planning and creation: a miniature potbelly stove made in 1950—a prototype for a train he was working on for the park—is being offered online for $15,000-$20,000.
Mr. Van Eaton told the Observer he'd known the collector for many years, and that in addition to purchasing items through galleries and auctions, he'd sought out some of Disney's original Imagineers in order to acquire pieces like Bruce Bushman's 1954 concept art for Tomorrowland, estimated between $50,000 and $70,000.
He gravitated to items once sold in the park, like popcorn buckets, tickets, guidebooks, signs, and even ashtrays. Some of the odder offerings in the sale include novelty Unicap vitamins sold at the Upjohn Pharmacy Drugstore on Main Street, a test print sheet of Tinkerbell car air fresheners, and a Richfield Autotopia (a popular park attraction) driver's license signed and used by actors Jimmy Stewart and Beverly Long.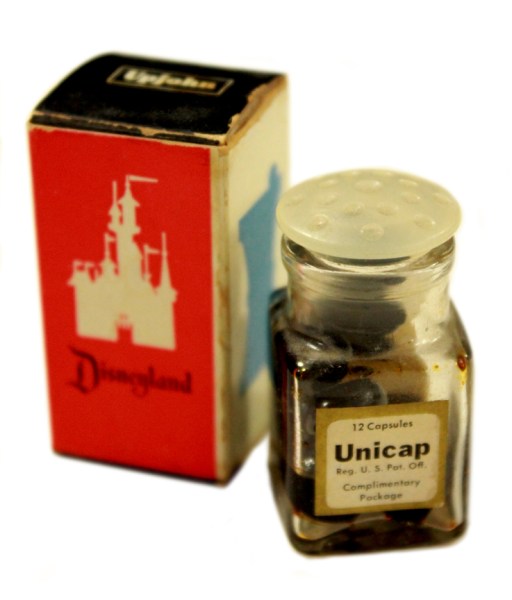 But in addition to seeking out park collectibles, he also acquired photographs taken by park visitors that featured the items in use, such as a Cigar Store Indian that greeted visitors to Frontierland throughout the 1960s (estimated between $15,000 and $20,000).
"He'd go to garage sales and find photos of people at Disneyland with the objects. For instance, since he collected a sign from the Tiki room, he went through photos taken by people who visited the park to find a photo of that sign. And as for the Cigar Store Indian, he has maybe 20 photos of people in front of it."