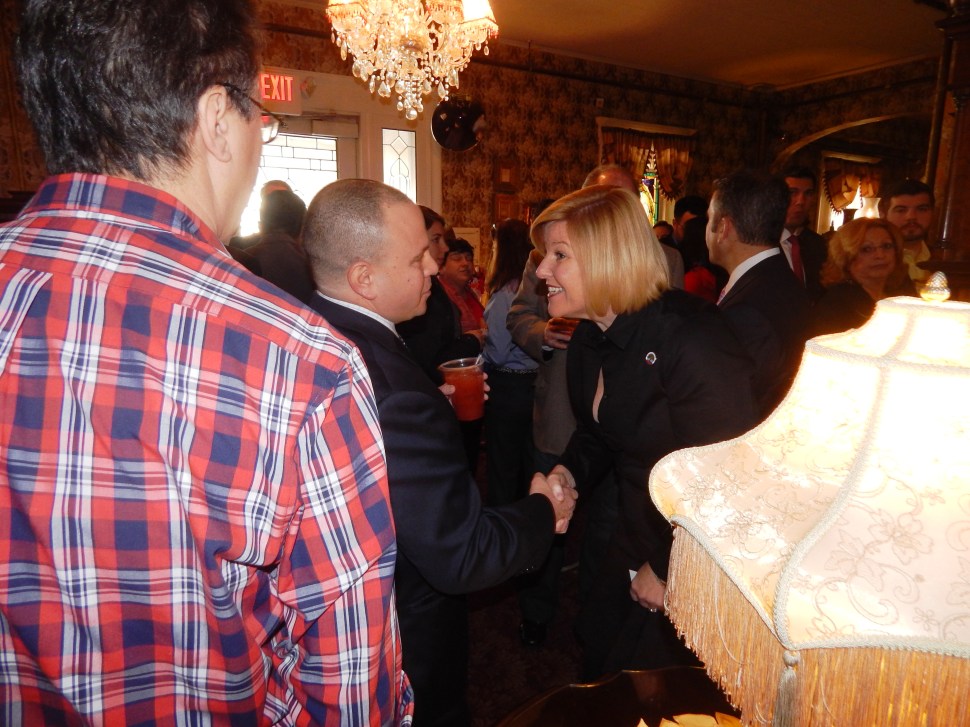 As PolitickerNJ reporter Mark Bonamo noted yesterday, former Rahway Mayor Jim Kennedy and Fanwood Mayor Colleen Mahr (pictured) stand poised to step forward in the event that Assemblywoman (D-22) cannot continue.
Stender faces questions about her alleged misuse of Habitat for Humanity funds to build a shore house.
Union County power-broker state Senator Ray Lesniak (D-20) and Union County Democratic Chairman Jerry Green are said to favor Kennedy as a replacement if it comes to that, sources say.
But within that wing of the party, party members are already queasy at the notion of throwing a former mayor back into the arena.
Speaking on condition of anonymity, a source who spoke to PolitickerNJ sounded like he had his head in his hands.
"Jim Kennedy is old," he said. "Part of the problem we're having is we're recycling people.
"We need a woman," the source added. "If we're going to lose a woman, we need a woman."
The source lamented the establishment's reach-out for a supposed Rahway white male retread at the expense of growing the party.
Last night at Essex County Executive Joe DiVincenzo's State of the County speech, a party source said it would be difficult for Green to deny Mahr, who's not only a woman and would fulfill the demand of that worried source, but Green's vice chair.
"How could Jerry deny his vice chair?" the source wondered aloud.
The answer, in short, has to do with the backroom war noted yesterday by Bonamo and a potential play by the Lesniak wing of the party to deny Sheriff Joe Cryan an upper-hand.
Cryan is a staunch backer of Stender's.
But if she leaves, the sheriff (and former District 20 Assemblyman) has just as close an ally in Mahr.
Lesniak and Green – who's chairmanship is up again come June – may not want to run the risk of empowering Cryan.
But is Kennedy truly the best alternative?
The source fretful about the former mayor went so far as to question the mayor's willingness to do the job, noting how he left office in 2010 because, in the words of the source, "he was tired."
"We need a woman to offset the lose of a woman," the source reiterated.