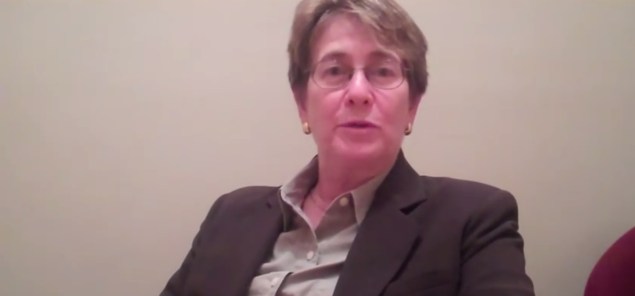 Assemblywoman Deborah Glick, a veteran Manhattan Democrat, said today she opposed a plan to move the vote for Assembly speaker from February 10 to tomorrow.
"The plan was to have the various candidates present to our conference this week followed by a vote on February 10th. It offered a new way forward and the beginning of real reform which is a positive step," Ms. Glick said in a newsletter sent to reporters.
"As I'm writing, it seems fear of being left on the outs, and the many influences and pressures from inside and out are intent on moving the process faster," she added. "Needless to say, there have been news reports that raise many troubling questions and it would be more appropriate to follow our original process and timeline than rush forward."
Supporters of Assemblyman Carl Heastie, a Bronx Democrat, are strongly pushing to hold a speaker vote tomorrow, citing a need to expedite the process and return stability to Albany after the longtime speaker, Sheldon Silver, was arrested on corruption charges in late January. Mr. Silver plans to resign as speaker today and Assemblyman Joseph Morelle, the majority leader, will serve as the acting speaker until a new vote is held.
Mr. Heastie's opponents quickly dropped out of the backroom contest, leaving just one rival, Queens Assemblywoman Cathleen Nolan, to oppose him. While Mr. Heastie has been praised for his even temperament and ability to unify his colleagues as Bronx Democratic Party chairman, a series of reports in the past few days–reports Ms. Glick was likely alluding to–have unnerved some lawmakers.
Mr. Heastie's campaign spending drew the attention of the Moreland Commission, an anti-corruption panel established and later disbanded by Gov. Andrew Cuomo, and reports have scrutinized Mr. Heastie's relatively thin legislative record. Mr. Heastie's close association with Stanley Schlein, a Bronx attorney and power broker who has been embroiled in scandals before, is also raising eyebrows in Albany.
A group of Assembly members dedicated to enacting reforms in the body like term-limits for committee chairs and additional transparency are meeting with Mr. Heastie and Ms. Nolan today. The Assembly is expected to decide this afternoon when they will vote to elect a new speaker.
Ms. Glick, who was first elected in 1990, closed out her statement by echoing the words of U.S. Attorney Preet Bharara, the prosecutor who has indicted scores of Albany legislators and charged Mr. Silver.
"Stay tuned," she said.