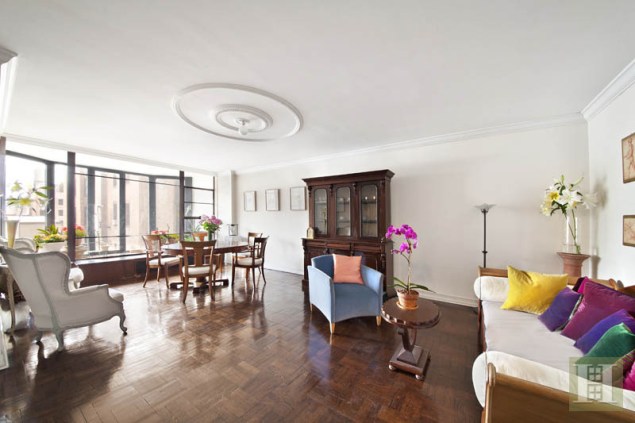 X-ray vision? Not quite, but it appears that Warby Parker co-founder Neil Blumenthal can see through walls, or at least, he'll soon be able to given that he and wife, designer Rachel Blumenthal, have picked up another co-op at the Butterfield House, 37 West 12th Street, property records show.
The entrepreneurial duo, who bought a three-bedroom co-op on the same floor of the Greenwich Village building just two years ago, seem intent on expanding their market share in the building. (And they can well afford to, we'd guess, given Warby Parker's success expanding its market share these last few years.)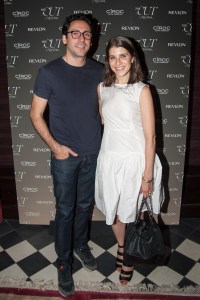 This new unit, a very serviceable two-bedroom, two-bath with parquet floors, big South-facing windows, a sunroom and a tiny kitchen (who cares when you're planning a combo? Besides, as the Blumenthals once confessed, "we specialize in eating out and delivery") was listed for $2.6 million with Halstead's Laurie Silverman. But it appears that the Blumenthals were very keen on picking it up from neighbor Mitsuko Furukawa, given that they paid $2.8 million, a sizeable chunk over ask. (You could buy 2,105 pairs of Warby Parker glasses with the $200,000 overage!).
Incidentally, when the couple first bought in the building, they also paid $200,000 more than ask, bringing their total investment to $6.3 million (and we'd guess, will be spending quite a bit more with the renovation costs of combining two units). But in the end, they'll be able to enjoy a five-bedroom spread, the likes of which are somewhat rare in the quaint co-op world of the Village.
Of course, the Butterfield House, which was built in 1962, doesn't evince many of the old-fashioned charms that the words "co-op" and "Village" tend to call to mind. Still, the couple, who have made a series of strenuously cute cameos on the Tory Burch blog and the Coveteur, seem well-equipped to endow their new space with whimsical, bookish touches. They are, apparently, very fond of giraffe statues, Nike sneaker towers, deer bookends and custom wallpaper.
Alas, reasonably-priced and fashionable though they may be, Warby Parker frames will not bestow buyers with similar powers of real estate acquisition.