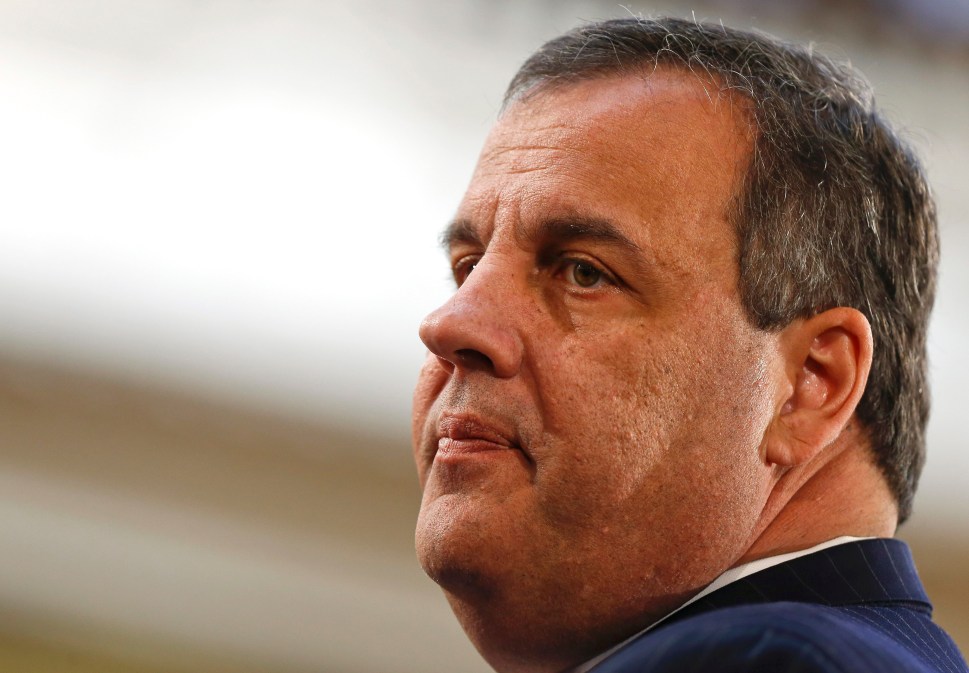 New Jersey's transportation fund is about to go broke. The only way out, it seems clear, is to raise the state's gasoline tax, which, at 14.5 cents per gallon, is the second-lowest in the country. (Resource-rich Alaska has the lowest tax.)
Raising taxes is never easy. But strong, decisive leaders welcome the opportunity to make tough decisions.
So far, Chris Christie has ducked the issue. He appears to be more interested in caucus-goers in Iowa and primary voters in New Hampshire than he is in cleaning up the mess in New Jersey. His lack of interest in his current job is leading to disaster – not only are bridges on the verge of collapse, but so is the state's budget. Mr. Christie promised to fix the state's underfunded pension system, but like his predecessors, he has chosen to forgo payments to the fund. On Monday, a judge ordered him to make good on a promised $1.6 billion contribution this year, and more in the coming years. Suddenly, Chris Christie has a huge fiscal crisis on his hands.
He can't say he didn't see it coming. As a candidate and during his first two years as governor, Mr. Christie warned that a day of reckoning was coming. But then he became far more interested in being New Jersey's First Celebrity than in making the tough decisions required of a governor. But what's most astonishing is that he apparently believes that his record in New Jersey qualifies him for promotion to the White House.
---

Christie appears to be more interested in caucus-goers in Iowa and primary voters in New Hampshire than he is in cleaning up the mess in New Jersey.

---
Mr. Christie hasn't yet announced his formal entry into the 2016 campaign. Perhaps he still is undecided, although if that's the case, he surely is not the decisive leader he portrays himself to be. It's not as though he hasn't had time to think this one over.
In a way, Mr. Christie's high-profile dithering may have helped him, because it has distracted some (but not all) national journalists from the truth about his tenure in Trenton. The national press has focused on the will-he-or-won't-he drama at the expense of looking into the state's miserable economic growth and time-bomb pension debacle.
After a promising start and a fine performance during Superstorm Sandy, Mr. Christie simply hasn't done very much. Except, of course, pile up the frequent-flier miles and amass a curious collection of close friends, like the king of Jordan and the king of Texas, otherwise known as the owner of the Dallas Cowboys.
Chris Christie would have the nation believe that he is a problem-solver who knows how to make tough decisions, regardless of political implications. And yet, even as his name is dropped in presidential conversations, he refuses to fix his state's transportation fund, because the obvious solution is a tax hike. And the voters in Republican primaries won't like that. Indeed, in Tuesday's budget address, Mr. Christie did not even mention New Jersey's infrastructure, which is the sixth worst of all states.
And so another day goes by and the state's transportation fund is that much closer to zeroing out. The state's infrastructure continues to decay, in some cases to dangerous levels. Several weeks ago, engineers had to shut down a highway bridge across the Hackensack River because they feared an imminent collapse. Experts say many other bridges are in desperate need of repair.
Meanwhile, the Governor fiddles.