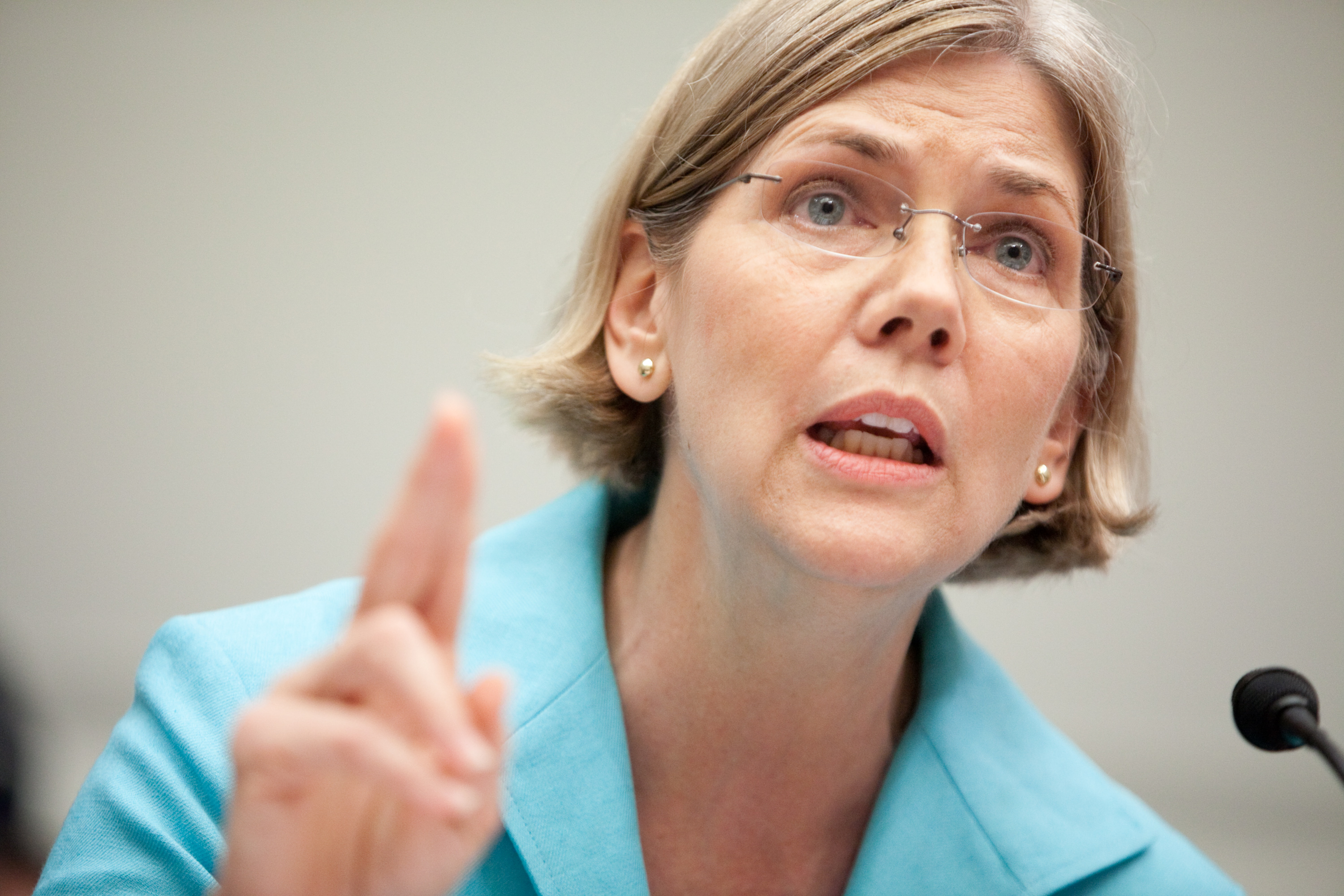 New York's Working Families Party wants Massachusetts Senator Elizabeth Warren to run for president.
The labor-backed political party voted tonight to "join the campaign to draft" Ms. Warren, a Democratic senator and darling of the progressive movement, to enter the 2016 race in which many assume former Secretary of State Hillary Clinton will be the Democratic front-runner—if she decides to run.
"Senator Warren is the nation's most powerful voice for working families fighting against a set of rules written by and for big banks. That's the debate we want to see, and that's why we're urging Senator Warren to run for President," WFP Director Bill Lipton said in a statement.
In an e-mail to supporters, the WFP said Ms. Warren had taken the fight against big banks to Wall Street, cited her work creating the Consumer Financial Protection Bureau, and pushed to ease the burden of debt on college students.
"Convincing Senator Warren to jump into the race for president would be a gamechanging moment for the progressive movement and for our country. It would be our single best shot at making sure working families' issues are front and center in the national political debate," Mr. Lipton wrote in the e-mail to supporters.
Backing Ms. Warren in a Democratic primary would likely put the Working Families Party on a different team than a typical ally, and another champion of the progressive movement, Mayor Bill de Blasio. The mayor ran Ms. Clinton's 2000 Senate campaign in New York and worked in the Department of Housing and Urban Development for President Bill Clinton. The Clintons were prominent guests at his inauguration.
Many others in New York might also move to back Ms. Clinton, if she enters the race. The Daily News reported she was considering putting her campaign headquarters in Brooklyn, the mayor's home borough. And the road to the Democratic nomination may run through the borough: Brooklyn is in contention to host the Democratic National Convention.
Mr. de Blasio has often urged his party to move unabashedly to the left, rather than the center—and he has been asked before about the tension between that point of view and his long-standing support of Ms. Clinton, whom some liberal groups like the WFP view as not progressive enough compared to a candidate like Ms. Warren.
"I think there is a lot of room for a Democrat to speak to these issues," Mr. de Blasio said last year at a Politico breakfast when asked if there was room to the left of Ms. Clinton's policies in the presidential race. "I think it could well be Secretary Clinton, but one way or another the Democrats have to speak to these issues."
Asked about a potential run by Ms. Warren, the mayor said he didn't want to "conjecture," but called her "one of the really indispensable voices in our national debate."
Thanks to New York's fusion voting system, the Working Families Party typically cross-endorses Democrats for general elections in New York, though it sometimes runs against the Democratic establishment in primaries. The party flirted with running its own candidate, Zephyr Teachout, against Gov. Andrew Cuomo last year—but ultimately endorsed Mr. Cuomo in a deal brokered in large part by Mr. de Blasio. Ms. Teachout went on to challenge Mr. Cuomo in the Democratic primary, in which she earned an impressive 35 percent of the vote.