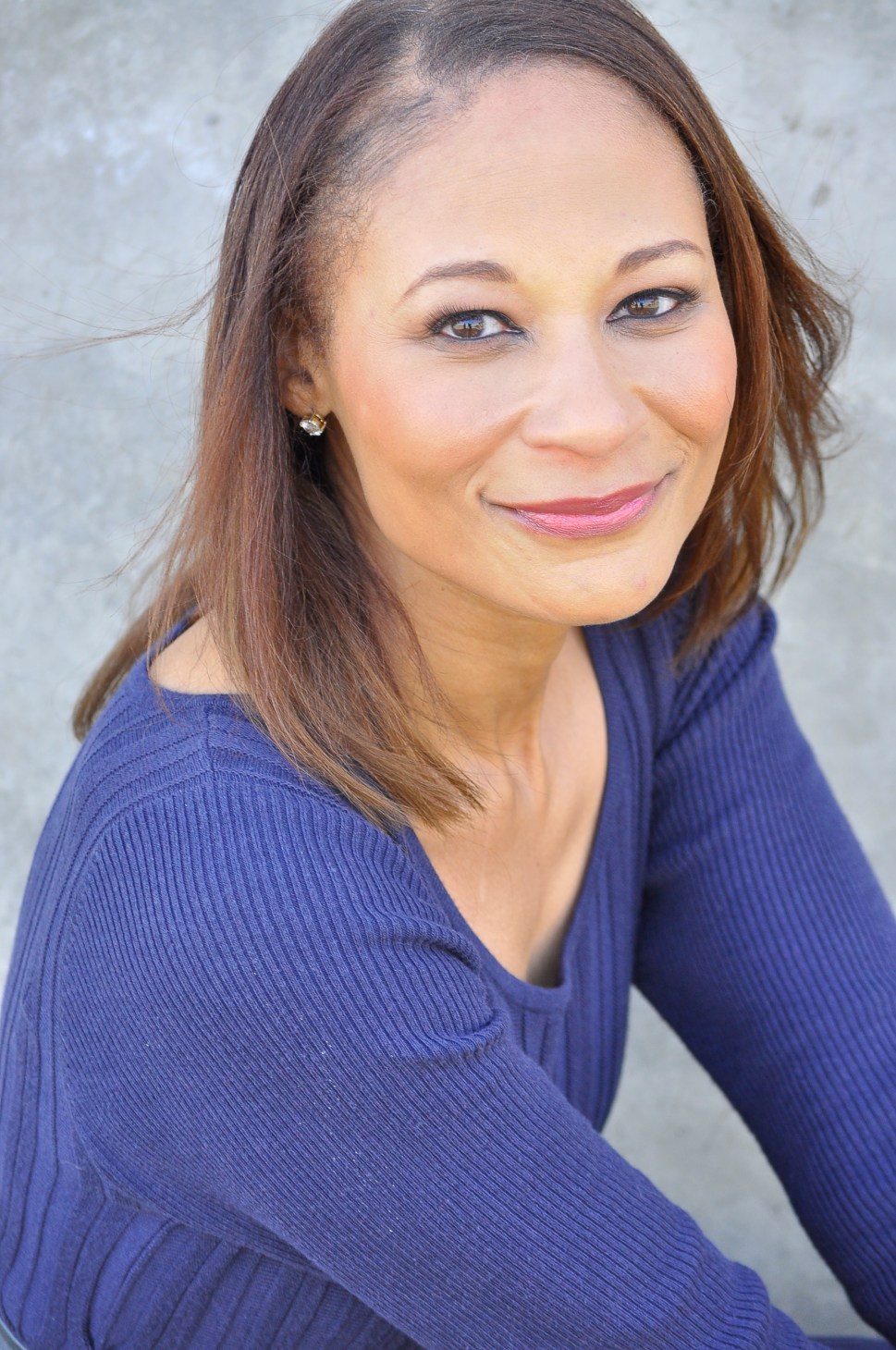 For all the progress our country has made since the passage of the 1964 Civil Rights Act, the current state of our society more closely resembles the era of Mad Men than an egalitarian 21st century in which everyone has an equal shot.
This is particularly true for black women who, regardless of socioeconomic status, are continually pushed to the fringes of society and remain an afterthought in this country—economically, politically, and socially.
Last year, the Black Women's Roundtable, part of the National Coalition on Black Civic Participation (NCBCP), released a groundbreaking report on the state of black women in contemporary American society ("Black Women in the United States, 2014: Progress and Challenges").
The report assesses the strides, and setbacks, that black women have made over the course of the last six decades; exploring all segments of life, ranging from health and well-being to economics and labor, politics and education.
The data was culled from a number of resources, including the Bureau of Labor Statistics, the Justice Department, and the Department of Health and Human Services.
And while the weight of the Great Recession continues to loom over many Americans, there's no disputing the data that many black women, myself included, have been more heavily impacted than all other groups combined.
As a post-civil rights baby my life and the lives of my black peers were expected to have fewer obstacles to the same employment opportunities afforded our white counterparts. I should be the poster child for progress, yet my journey toward success has left me feeling empty, exhausted, and like a complete failure.
I did everything I was supposed to as assurance that the solidly middle-class upbringing I was born into would seamlessly continue following my post-graduate studies.
I earned advanced degrees—a doctorate in communication and a master's in television, radio and film—from highly recognized public and private institutions, but I have achieved minimal success and I am not living the American dream.
I was raised in a small, predominately white enclave in Colorado and sent to the rural south to attend an historically black college.
---

My dream has always been to live in a major metropolitan city where I knew there would be an abundance of career opportunities, likeminded male professionals to date and myriad cultural and social activities that would feed my spirit.


---
My dream has always been to live in a major metropolitan city where I knew there would be an abundance of career opportunities, like-minded male professionals to date and myriad cultural and social activities that would feed my spirit.
Shortly after completing my masters' I was offered a fellowship to pursue a doctorate at a university near Washington, D.C. I have always loved, and been encouraged by my parents, to pursue knowledge. And I viewed this as an opportunity for new personal vistas and growth. My parents agreed it was too wonderful of an opportunity to pass up. After all, they said, "You have the rest of your life to work."
I was aware that earning an advanced degree supposedly equaled higher earnings. That detail, however, didn't play a role in my decision to extend my post-graduate studies. And is a dividend that has yet to pay off for me.
My desire has always been to work in broadcast television and after completing my doctorate my interest leaned toward becoming a TV or cultural critic, but had I no clue how one might attain such a position.
Two months after graduation, an opportunity arose for me to work at The Baltimore Sun as the assistant books editor. It sounded glamorous and exciting, but turned out to be a less-than-ideal position as I worked full-time hours for part-time pay and no health benefits.
My responsibilities leaned heavily toward administrative tasks. Still, I made the most of the opportunities in which I was given a chance to write.
After 10 months at The Sun I could see my immediate supervisor wasn't interested in helping me grow professionally. The paper had a two-year, post-collegiate program in which a handful of students were hired and treated as entry-level staffers with pay and benefits, and received mentoring from their direct supervisor. I inquired with the recruitment manager, who happened to be a black woman, if there might be a way to grandfather me into the program. The answer was a swift, "No."
She cited ineligibility based on my post-graduate school status, instead offering me an opportunity to work in one of the paper's bureaus located in the all-white rural outposts of Aberdeen or Carroll counties; I declined.
At the time, the American Society of Newspaper Editors, which has long advocated for increased diversity in newsrooms across America, was highly criticized for not having met its stated goals for achieving newsroom parity. The organization avowed in 1978 that by the year 2000, the nation's daily newspapers would fully reflect America's racial and ethnic diversity. However, in 1998, the ASNE revised its goals, aiming for greater equanimity by 2025, if not sooner.
Fast-forward to 2014 and nothing has changed. In fact some might argue that its gotten progressively worse for black journalists—particularly in the digital age with so many publications just trying to survive—whom newsrooms continue to cut at an alarmingly high rate. Over the last decade nearly 1,000 black journalists have left the profession—a stark and disturbing reversal given America's increased racial diversity.
I was disappointed that management seemed content to let a young, talented, woman, who happened to be black, walk out the door instead of trying to cultivate and retain me in the same framework afforded those recent college hires.
What's worse, the paper had no black female staffers at the time.
I reasoned that if the paper were really serious about creating greater diversity in the newsroom someone would have stepped forward on my behalf.
Fortunately, I wasn't out of work long. I was able to line up a paid internship that turned into a year-long contract position with a major news service in our nation's capital.
To date, it was the most balanced and joyous period of time that I have experienced in my adult life professionally and personally.
When my contract ended, instead of being offered a staff position I was, again, encouraged by personnel in human resources to work at one of the company's smaller newspaper properties where I presumably could gain more reporting experience.
Of course I was disappointed and, reluctantly, took a staff position two hours outside of D.C. in a small, primarily white-populated hamlet. I was miserable for the duration of my 18-month tenure.
A year-and-a-half later in January 2001, I landed a job back in D.C. as the bureau chief of Children's Express (CE), a nonprofit news agency staffed by youth, ages 8 to 18, who reported on news from their perspective.
I viewed my position at CE as a fresh start in which I could steer my talent in a new direction and share my experience with young people from varied backgrounds. I was excited to be back in D.C., making a salary commensurate with my education and experience.
But just as I was beginning to feel a bit settled my world fell apart six months later.
George W. Bush was in office and the dot-com bubble burst leaving a recession in its wake, claiming Children's Express as one of its victims.
I was completely blindsided by the events, which unfolded quickly. The small staff was immediately laid off without severance.
---

After three months of looking for work and coming up empty, I had to fly my white flag and return to my parents' home in my native Colorado.

---
I sprang to action looking for a job, scouring newspapers and the Internet, but having only been out of grad school less than four years I had no network of former employers, colleagues, or friends to whom I could turn for help or career advice.
I found it unacceptable to take just any job (i.e. retail, fast-food, administrative). I hadn't worked hard to earn two advanced degrees so that I could work in a menial position. I believed I was entitled to a decent employment opportunity in my field.
After three months of looking for work and coming up empty, I had to fly my white flag and return to my parents' home in my native Colorado. In addition to being unemployed, I was also drowning in debt from a divorce and needed some room to breathe.
The New Normal
I scoffed at the Great Recession since I am still trying to recover from the 2001 recession. In the wake of its aftermath I have faced nothing but roadblocks in my attempts to free myself from the past.
The recent struggles facing many middle class Americans, in white-collar professions, were beginning to percolate just below the surface when I lost my job at CE. But no one—not the media, economists, or historians—was talking about these gradual shifts occurring in the employment and economic fault lines that now weigh heavily on the soul of our country.
For example, according to an article that appeared on CNN's financial news website, two days before 9/11, the U.S. government reported unemployment had jumped to its highest level in four years, from 4.5 to 4.9 percent, "as employers cut far more jobs than private economists had expected, pointing to more weakness in the world's largest economy."
As the 2001 recession ended, a new transitory socioeconomic reality was beginning to take shape as employers were interested only in applicants already residing in the city where the job was advertised. Despite how good I looked on paper, I was unable to compete. As such I've been terminally "underemployed" and deemed "overqualified" since I was laid off.
A never-ending obstacle in my employment plight has been my level of education and I firmly believe it intimidates some employers in the private sector. Instead of being viewed as an asset, my educational background is quite often seen as a liability—unless, of course, I was a white woman.
No disenfranchised segment of the population has benefitted more from the 1964 Civil Rights Act than white women.
Their trajectory of advancement in white-collar careers in the last 40 years—as well as that of white and black men—has far exceeded the opportunities afforded black women, whose prospects have been dismal if not downright discouraging.
For example, McGuire and Reskin (1993) found that African American women received fewer rewards for their credentials in terms of job authority and earnings potential than did African American men, white men or white women.
One need look no further than the verbal assaults Republicans wielded against then-ambassador Susan Rice in an attempt to besmirch her credentials, competence, and integrity during congressional investigations into the killings of four Americans in Benghazi, Libya in the fall of 2012.
Rumors that President Barack Obama was considering nominating Rice for secretary of state led the good ol' boys of the GOP to vehemently vow an obstruction if a nomination of Rice were to move forward.
This contentious episode was yet another in a long list of uphill battles that black women in white-collar professions, who are equally—often superiorly—credentialed as their white counterparts, and black and white males continue to face in the workplace.
An indisputable fact in the Roundtable's report is black women's strong work ethic and our decades-long rate of participation in the labor force—which is higher than any other group of women in the country—even after entering motherhood.
Yet we remain disproportionately unemployed as compared to our white counterparts. Figures from the last quarter of 2013 show the unemployment rate for white women at 5.8 percent compared to 10.5 percent for black women. Meanwhile, white women earn roughly 77 cents for every dollar white men earn, for black women it's 68 cents.
In other words, disparities due to pay and employment disadvantages equate to smaller accumulation of wealth overall; most notably, Black women over the age of 65 have the lowest household income of any group.
Furthermore, Black women are the most vulnerable group in America when it comes to violent crime and health problems, issues that, disproportionately, affect the lives of Black women and girls. And yet Black women that happen to be experts in healthcare, policy, and law enforcement are visibly absent from the national conversations on these issues, which regularly take place in the mainstream media.
Post-Integration Blues
Sadly, my own experiences are rooted in the report's data.
For the past few years I have been relegated to working a succession of dead-end administrative jobs that have left me feeling unchallenged and emotionally drained by the banal tedium of each position.
Post-doctorate and post-lay-off, I took a job as a receptionist for a natural grocery retailer that was expanding from a grassroots business to a public corporation. I met a woman who'd been temping for the company's president and two weeks into her assignment was offered a copywriting position in marketing.
Copywriting sounded like a natural fit, so I asked the marketing director if there were additional openings in the department and was told there were not. Six months later, he promoted me to communications coordinator in a newly formed corporate communications department. It meant a 6 percent pay cut from what I had earned at CE.
What I hoped would be a promising opportunity soon began to feel like Baltimore Sun déjà vu as I received no guidance or mentoring from my immediate supervisor as to how I might best apply my skills. I began to feel, and was treated, more like an administrative assistant than a valued colleague with relevant aptitude that could make a significant contribution to the department.
Last year, researcher Nancy DiTomaso, who has studied workforce diversity for more than 30 years, told NPR's Michel Martin on Tell Me More, "Most people get jobs because whites are helping other whites get jobs as opposed to trying to keep blacks out of jobs. At least in the post-civil rights period, and that difference is very important … because discriminating or excluding people from jobs is illegal. But helping friends and family members or acquaintances get a job is not illegal."
Three months into the new position, things had not improved and I had a gut feeling I should move on. So I quit and took a teaching position at a small, predominately white college in the Northeast.
Looking back, my decision to quit may have been rash, but at the time I felt justified based on how poorly I felt my employer had treated me.
Changing Demographics
During the past two years, our nation has entered into a dialogue—led in part by President Obama—regarding the ongoing challenges too many black men and boys face in our country. These range from unfair treatment by law enforcement to disproportionate incarceration rates, high unemployment, and failing schools.
The president went a step further in announcing a public-private partnership, My Brother's Keeper (MBK), designed to address the mounting socioeconomic disparities that befall boys and men of color. Inasmuch as these are important issues that demand our attention, our country also has an obligation to understand and address the unique challenges affecting the lives of black women and girls.
If the black community is expected to thrive and survive into the next century, then many of the inherent systemic and social issues that have plagued our communities post Reconstruction require a cohesive redress inclusive of all black Americans.
I was discouraged to read President Obama—who lives with four black women spanning three generations—had acknowledged criticism he's received for not making MBK inclusive of black women and girls. The president, instead, chose to spin his administration's weak efforts to assist this group in a different direction rather than opting to reverse course.
---

The mythical, long-held rationale for ignoring the plight of black women and girls has been that we are better off and more resilient than black men and boys.

---
His remarks are even more disheartening as the Roundtable's findings show that "in the past two presidential elections, black women led all demographic groups in voter turnout. Even without President Obama on the ballot, in the recent pivotal Virginia gubernatorial election, black women, once again, exceeded all other groups in turning out on Election Day. As such, black women were a key factor in turning Virginia blue heading into the 2014 mid-term elections."
That our challenges and concerns continue to be ignored by both parties is further compounded by the fact that while all women lead their male counterparts in college enrollment and the attainment of degrees, black women do so at even higher rates than any other group of American women. Thereby making us the ideal, well-educated constituency both parties seek for ongoing support.
The mythical, long-held rationale for ignoring the plight of black women and girls has been that we are better off and more resilient than black men and boys; and that somehow, magically, the implementation of programs for one group will trickle down and eventually benefit the other group.
Statistical and empirical evidence, however, show this is not true.
Our country is in the midst of a significant demographic and cultural shift in which women of color will soon outnumber white women. These shifts underscore an urgent need to expedite not just a conversation, but real action and change in creating a culture of inclusiveness—in the workplace, policy, and society in general—for which previous generations of black women fought and died.
Jennifer E. Mabry is a freelance writer. Her publishing credits include USA Today, TV Guide, The Denver Post, The Chicago-Sun Times, the Detroit News, Politic365 and The Root.