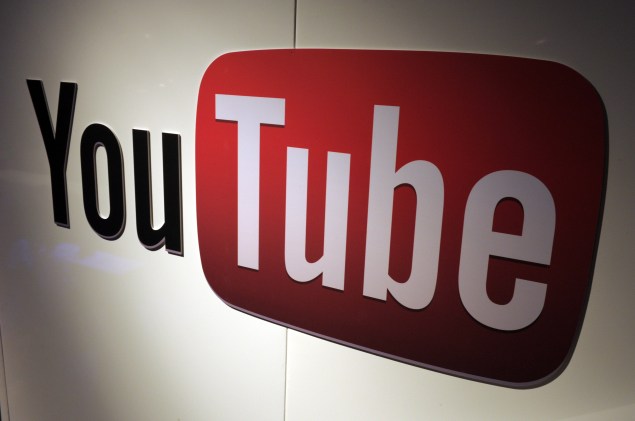 The domain YouTube.com was registered 10 years ago, on Valentine's Day 2005. A lot has happened since then. I can't imagine that the founders of YouTube, three former Paypal employees – Steve Chen, Chad Hurley, and Jawed Karim ever could have guessed how what they'd built would drastically change the world.
Looking back on a decade of Youtube makes me curious about the next one. Here are my predictions for the YouTube's next 10 years:
Digital Studios
Last year's feature-length camp movie starring Hannah Hart, Camp Takota, and The Fault in Our Stars, the young adult film based on the book by YouTuber John Green showed that YouTube stars are a smart investment for marketing films. They can drive audience to go to theaters and buy video on demand at scale. Increasingly, we'll see more movie studios looking to build movies around YouTube stars. More and more digital studios will follow Super Gravity's lead and rise to become major players in the movie industry, increasingly competing with the Paramount's and Sony Pictures of the world.
Social, Social, Social
Social sucks on YouTube. Google Plus integration is extremely complicated and most YouTube users that aren't die-hard fans don't even seem to know about the subscribe button or subscribe feed. Finding your friends on the platforms is difficult. The comment sections on individual videos often become a cesspool of haters and negativity. With digital video, and YouTube in particular, becoming more ubiquitous users expect content that is easy to create and share. Youtube will have to improve its social media functionality as a backbone for digital communication to keep up with the times.
Celebrity
The distinction between digital and traditional stars will disappear. As more and more people have internet-enabled TV, YouTube stars will get TV shows and make films. Distribution through Netflix and Amazon is already upending the traditional model as traditional celebrities jump on to the creative projects they're passionate about regardless of the outlet. The ability to define where traditional begins and digital ends will be long gone in just a few years.
Regulation
Surprisingly, after nearly ten years, the YouTube and digital influencer space is still largely unregulated. We have kids shooting YouTube videos that get millions of eyeballs, but none of the rules, regulations, or unions that apply to TV or film have carried over to digital. The most intervention thus far has been the FTC requiring disclosure when influencers work with brands, but the specifics around how that is supposed to be disclosed is largely up for interpretation. Undoubtedly as more ad dollars pour into the space, there will be more government oversight and guidelines to follow.
MCN'S
The competitive moat around the large YouTube MCN's (Multi-Channel Networks) is narrow. Undoubtedly niche MCN's are going to begin to develop more defensible (and profitable) business as they cater to the very specific needs of a few creators versus a land grab for everyone.  No doubt we'll see more verticalized MCN's similar to Tastemade's, an MCN built entirely around food channels, and The Whistle, which is dedicated to sports, emerge over time.
Competition
Although there's a lot of competitors nipping at YouTube's heels, none quite look like YouTube. Seven years ago, the competitive landscape was essentially comprised of YouTube clones. Today, digital video is taking on new forms none of us could have ever anticipated – Snapchat, Twitter Video, Facebook Video, Vessel, Instagram, Vine, etc. While YouTube has done a great job growing its audience on mobile. More than likely this is a case of a 'rising tide lifts all boats' but, it will be interesting to see if YouTube can maintain its audience as mobile-first video platforms capitalize on the growing shift of eyeballs from desktops to phones and tablets.
A New Audience
Today YouTube has a larger millennial audience than any cable network, this is not the case for older audiences. YouTube will need to grow its older demo to gain more eyeballs AND to gain credibility with advertisers.
Products
Merchandise is already a massive business for most YouTubers (and digital stars in general), however, we're going to see the amount of products expand beyond shirts, hats and posters. Michelle Phan is certainly among the most forward thinking within the space having expanded into her own makeup line, Em Cosmetics. Others are sure to follow, and I'm convinced the next generation of soft drinks, junk food, and energy drinks will come from YouTubers. They've got the audience – they could easily partner with bottlers and distributors to create their own beverages and sell at scale. How could an energy drink brand created by the YouTube comedy duo Smosh, not be a hit if they promoted it to their twenty million subscribers?
Brands & Advertising
Brands, for the most part, are still dabbling with the YouTube space and influencers – few have gone beyond paying for brand integrations and branded content. However, when brands sign professional athletes they have them wear their clothing, hold their drinks, and thank their sponsors at all appearances – it's a forgone conclusion that YouTuber deals will soon be structured the same way.
Blogging vs Vlogging
With the accessibility of video equipment and the ease with which one can upload video, I'm convinced that the next generation of digital natives are not going to be big on blogging (or writing in general).  Instead, people will opt to Vlog their thoughts and opinions instead of taking the time to set up a blog. Why write when you can just record yourself?
Brendan Gahan (@brendangahan) is a YouTube expert helping Fortune 500 brands with their YouTube influencer and community building campaigns. He was named Forbes 30 Under 30 in Marketing & Advertising and one of the 25 Top YouTube Business Power Players for 2013. Subscribe to his newsletter for whitepapers and case studies.