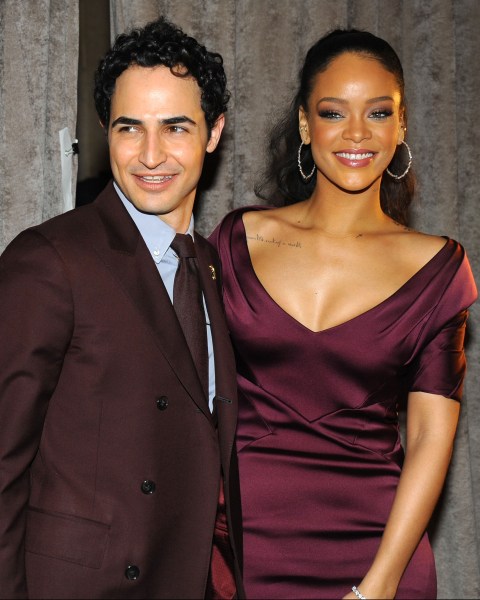 Rush hour migrators got an eyeful of the Fashion Week media crush at Zac Posen's takeover of Grand Central Terminal, the week's most epic moment. "There's a grandeur but it's also on-the-go," Mr. Posen said backstage. "I wanted a space that was going to emphasize the fluidity of this season." Model Alek Wek participated in the cover-up of secret show-closer Naomi Campbell, hidden in a separate dressing room. "I'm opening and closing," Ms. Wek said, though we later discovered she was fibbing thanks to a show-stopping strut in a massive, shimmering pink gown. Ms. Campbell was joined backstage by Rihanna, Mary J. Blige and Full Picture PR's Desirée Gruber, with whom she is slated to host a start-studded charity benefit aboard a yacht in Cannes.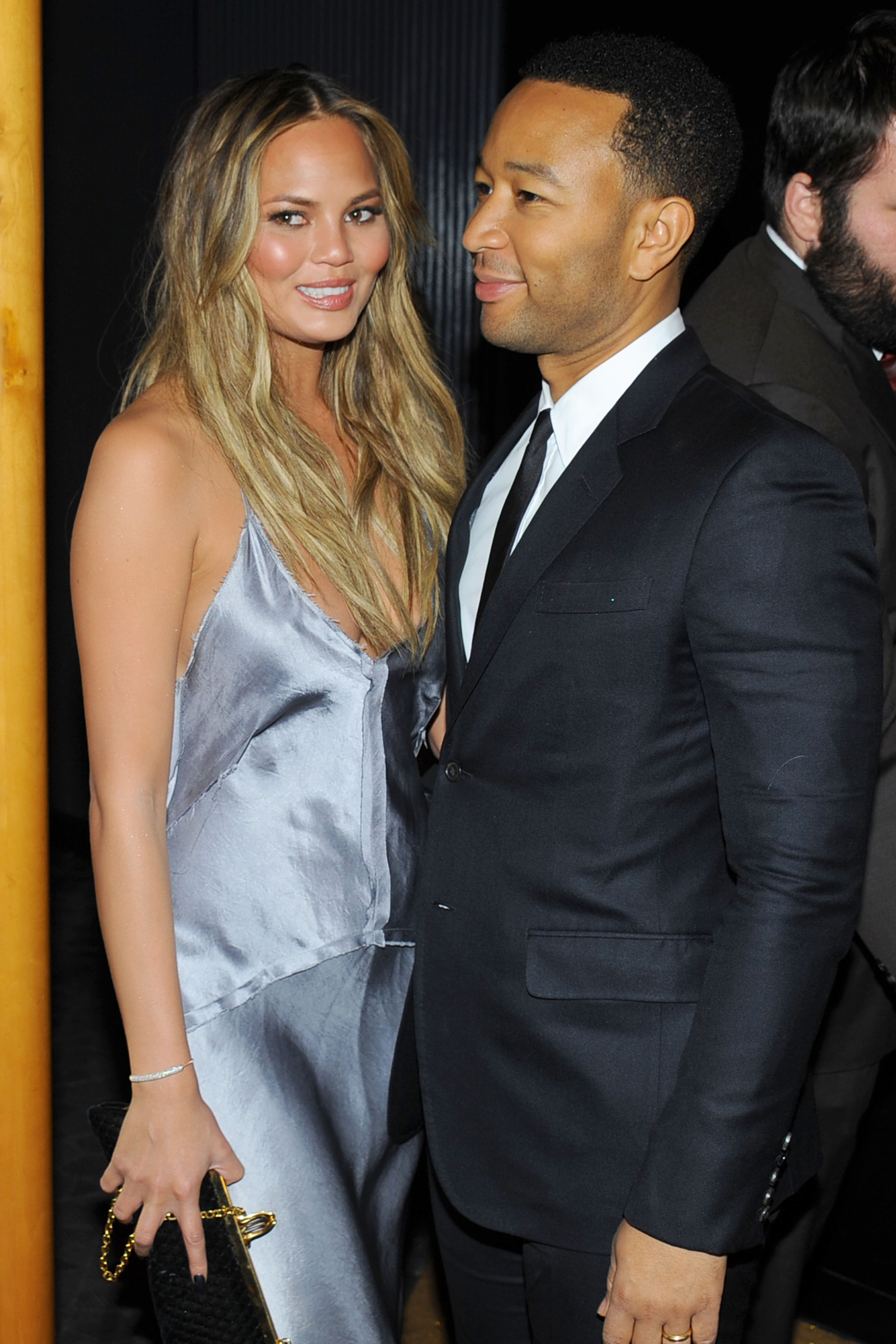 There followed a benefit bash for charity Reimagine Learning hosted by WME IMG at The Standard Hotel's Boom Boom Room where John Legend and Public School designers Maxwell Osbourne and Dao-Yi Chao were tasked with raising money for the charity. During the opening remarks, Mr. Legend's wife Chrissy Teigen, begged for a seat. "I would kill to sit down right now," she said. Mr. Legend delighted the crowd with his lesser-known masterpiece, "Shine" and made a big donation.
The next day, Marchesa chose the St. Regis for their seasonal showing, which included an appearance by Blake Lively. "Oh my goodness, Georgina designs like she's designing for a fairy tale," Ms. Lively said while sporting a hand-painted dress from the design house. "I'm a hopeless romantic, so that's probably why I'm a huge fan. And who can't be a fan? Look at those clothes!" Designer Georgina Chapman's significant other Harvey Weinstein added, "My wife's a genius. What can I tell you? It's nice to know that my retirement will be paid for by Georgina, so I'm really pleased" Mr. Weinstein joshed after plotting a Marchesa 10th anniversary party with Neiman Marcus Chief Merchandising Officer James Gold.
300 

Bottles of Dom Pérignon consumed at Carmelo Anthony's NBA All-Star bash

$25K 

Amount John Legend pledged to Reimagine Learning education nonprofit

---
The Lauren family later descended on Center548 where designer Greg Lauren showed his signature soldier-style looks in a mock-military camp—with cocktails of course.  "There's always a military reference, but the look this season is an artistic, nomadic, warrior spirit, if that makes any sense!" He said after greeting family members Ricky, Dylan and Lauren Bush Lauren. 
Another artist, Donald Robertson, later packed out The Standard Hotel's store to sell more copies of the guerrilla zine, Fashion is Nuts, which he co-created with creative director Ruba Abu-Nimah. Thanks to the artist's long list of fashion friends and his rabid social media following, the tiny store had guests spilling out into the hotel's elevator bay. "I'm honored to be a nut, and the smoothest nut," makeup artist Pat McGrath said after embracing supermodel Iman. Those in-the-know then carried on upstairs to The Boom Boom Room for celebratory cocktails by the fire.
The rest of the evening belonged to the club kids starting with The Blonds' drag-centric show at Milk Studios, where designers Phillipe and David Blond closed the show wearing gilded, Clockwork Orange ensembles. This was followed by the equally zany after-party forJeremy Scott at uptown dance club Space Ibiza New York. The usually bizarre party packed to the rafters with freaky club fixtures including DJ Mazurbate who provided tunes for the evening. The designer, who has scored major gigs with Adidas, fragrance giant Coty, and the re-branded Italian house Moschino, was tucked in a corner with boyfriend/publicist Pablo Olea and a big bottle of Belvedere vodka and called upon his celebrity clients to party on, on  this, the last night of Fashion Week festivities.