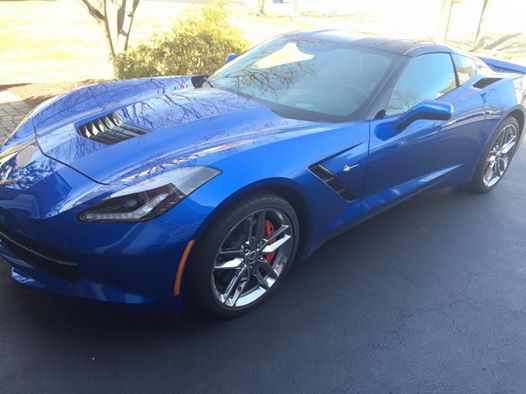 Broadcaster Eric Scott, who monthly hosts Ask the Governor on 101.5 FM, is sporting a new Corvette after Gov. Chris Christie urged the hookup for the host on Scott's show.
Here's the banter in which the governor suggests that Lester Glenn – a Christie campaign contributor – deliver Scott the car and footage of Scott jumping in the sports car.
According to an International Business Times report, "After Scott said on the Feb. 25 broadcast that he is not paid much money for interviewing the governor, Christie spent a portion of the broadcast urging the show's main sponsor, the Lester Glenn Auto Group, to reward Scott with a free car."
For more, go here.
The president of the dealership, Adam Kraushaar contributed $5,800 to Christie's 2013 re-election bid, according to the IBT report.
Scott subsequently posted a picture of the car (above) on his Facebook page accompanied by the caption, "Check out my new ride." Christie, who has not held a press conference for months, is scheduled to appear tonight on Scott's show at 7 p.m.