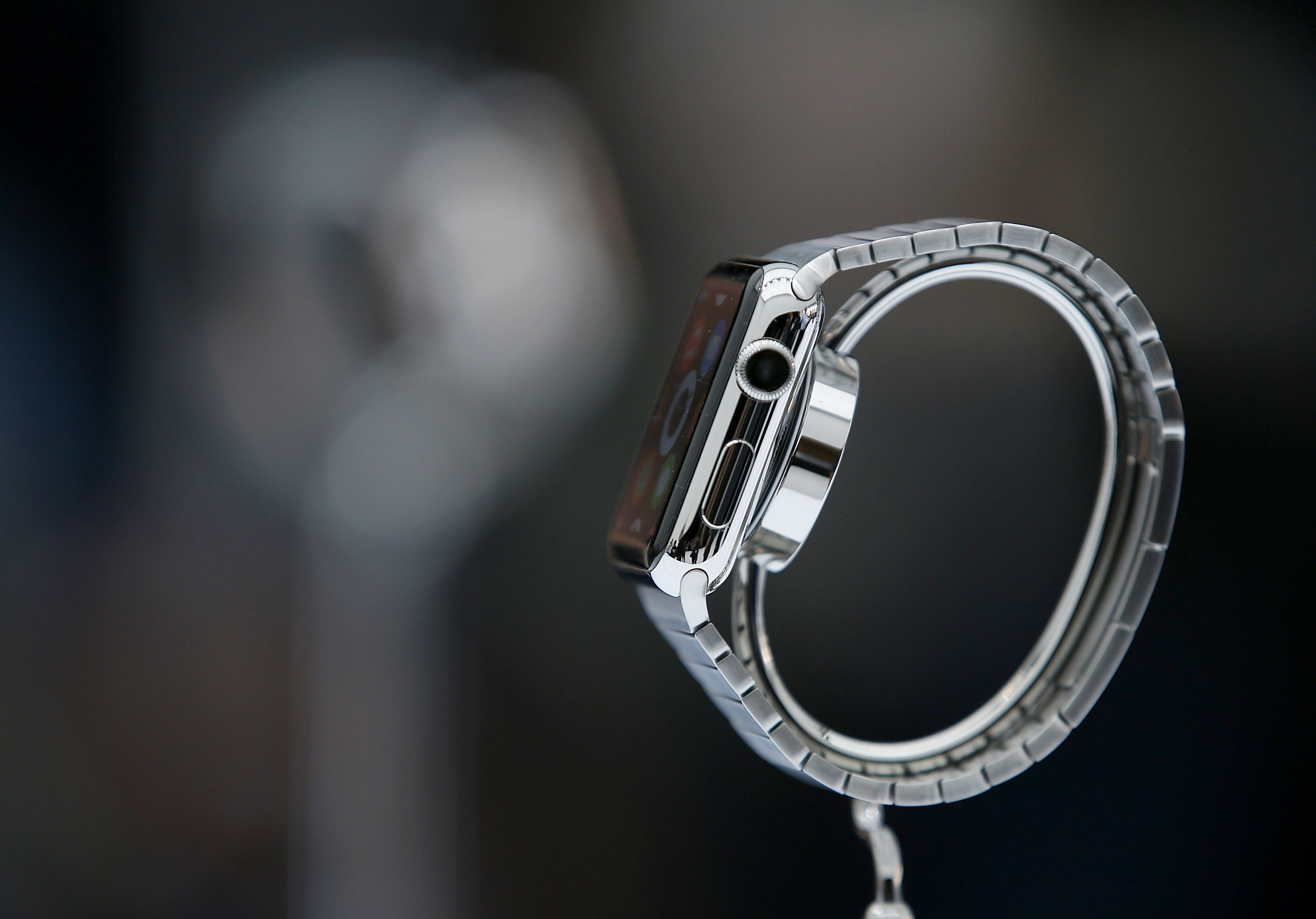 Apple (AAPL) announced the official prices for its new smartwatches today, starting at the $350 mark for the "Sport" edition and then $550 for the stainless steel watches, all of which will go on sale next month. The typical gripers and Apple keynote peanut gallery seems to think this is an unreasonable price point—CNN even cites it as the first reason on their list of why the watch "Will Flop."
"It's useful… but is it $350 useful?" Vox boldly asks us.
To which we respond: How much, exactly, do you people think a watch costs?
Fact: If you are a self-respecting dresser who understands what a watch means as a prestige item, this is exactly what you should pay for a watch. If you have ever been measured for a pair of bespoke jeans or drink only pour-over coffee, please hold your objections.
Let's take a look as Fossil, a solidly entry-level watch line for a 22-year-old guy, looking to smarten up his professional look. The price of admission on a solid dress watch for the office is anywhere from $100 to $1000. And if you want something Swiss made, even from such a common brand, expect to shell out about $800. And you will likely not just own a single watch.
A real watch—the kind of item just as easily referred to as a "timepiece"—embarrasses these prices. Do not expect to find their prices listed on the designer's website, but you can begin in the realm of $2,500 and climb as high as the price of a Rolls Royce.
Now is a good time to remind everyone what these watches do. They tell the time. They do not act as Star Trek-style transponders with interchangeable faces that can read your heartbeat and hail a cab. These watches have one face, sometimes they tell the date and, occasionally, you need a special tool to change the band.
"But I don't need a watch, I use my phone to tell me the time," I can already hear you saying. If that is your complaint, just stop reading now, because your whole frame of reference is skewed and I refuse to relate to you. You are speaking about things like fanny packs, Otterboxes and cargo shorts. I'm talking design, couture and prestige—you know, the things Apple is known for, and upon which it built the most cash-encumbered company on the planet. Please respect our differences and turn away.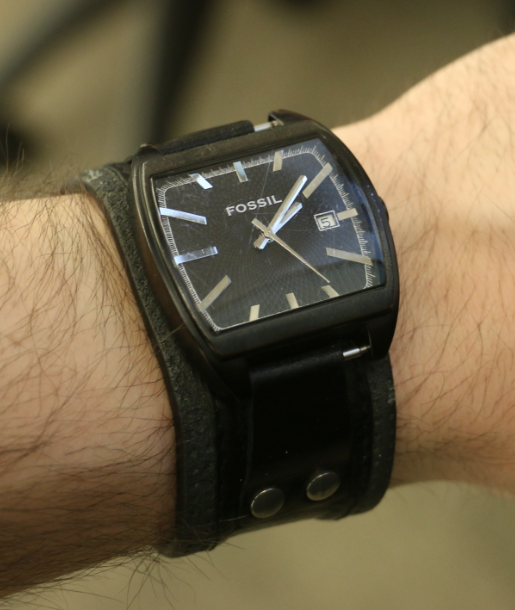 Now, there are plenty of brands that offer affordable watches that pass for parts of a sophisticated look—the Uniqlos and Zaras of wrist-wear, as it were. But there is a reason watch-making is a skill highly valued in Switzerland, a country also famed for its skiing, chocolate and bank accounts. It is because a carefully crafted product, like in the case of chocolate and bank accounts, is incredibly important.
Case in point: When I expressed this opinion earlier today on the Internet, a former editor of mine shot back that I was out of line. He said he had paid only £40 for his watch (about $60 at time of writing) and that even this, he thought, was too much. What, pray tell, happened to this affordable, functional watch?
"It broke within six months, and now I just look at my phone/computer instead," he responded.
Well, pal, you get what you pay for, and I no longer accept your argument.
Apple CEO said a number of silly-sounding things in his often-adorable pitches to his faithful during today's event. Though the watch's ability to act as a health wearable is an important part of its future, the ability to share your heartbeat is just silly. And, as our own style reporter Molly Mulshine puts it, speaking into your wrist is douchier than walking around all day barking into a bluetooth headset.
But one thing he said was exactly right:
"What you wear is an expression of who you are," Mr. Cook said.
Oh, but the gold model that costs up to $17,000? Yeah, that thing will be a paperweight in two years.