Every year at this time, musicians from around the world flock to Austin, Texas. No, they're not seeking out great barbecue or a wild spring break, but rather trying to build on their buzz by performing as part of South by Southwest, a festival that, in part, unites the music world in an attempt to find the next big thing. Careers are made and trends begin at South by Southwest, whether it's in technology (Twitter first gained popularity there in 2007) or music (Foster the People's 2011 smash "Pumped Up Kicks" is among dozens of examples of music success that have stemmed from the festival). This year is slated to be no different, but with such a stacked lineup of worldwide wannabes seeking fame and fortune, here are some of the best New York-based acts heading down to Texas who will likely breakout in a big way.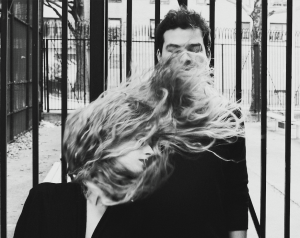 Hailing from: Williamsburg and Bushwick, Brooklyn
Notable track: "One Time"
Jeremy Lloyd and Samantha Gongol, the duo that makes up Marian Hill, were living in relative obscurity up until this fall. That is until their debut tracks, "Got It" and "One Time," went viral online in the past few months. Now they're all set for their very first South by Southwest as they continue to build hype. "We've never been, so we feel like kindergarteners on the first day of school," said Gongol. "We can't wait!"
Following their set at the festival, which is where they plan on debuting a brand new track, Lloyd and Gongol are set to go on a nationwide mini-tour that takes them everywhere from Club Bahia in Los Angeles to Brooklyn's Rough Trade. But not before they try some of that aforementioned Austin barbecue, of course. Said Lloyd, "We've been hearing a lot of hype about it."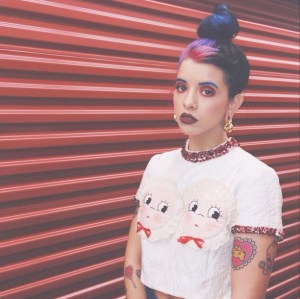 Hailing from: Baldwin, Long Island
Notable track: "Carousel"
Nineteen-year-old pop songstress Melanie Martinez first found fame as a fan favorite on The Voice (she was on Team Adam) and later broke out thanks to the placement of her track "Carousel" on American Horror Story: Freak Show.
Now, she's headed to South by Southwest for her first time at the festival. "I'm super excited," Martinez says. "I've never been before, but I really dig Austin, so it's gonna be a good time!" With her debut album, Cry Baby, coming out later this year, South by Southwest is the perfect time to drum up attention—not that she needs it. Notes Martinez, "I'm [looking forward to] seeing people play, listen to new music, play my own stuff, and am really stoked to meet new people!"
Hailing from: Williamsburg and Bed Stuy, Brooklyn
Notable track: "Hurricane"
MS MR members Lizzy Plapinger and producer Max Hershenow are no strangers to South by Southwest (Lizzy got her start as an A&R after all), but this is their first time at a festival since the growing success of their acclaimed single "Hurricane."
"We're pumped to be going back," notes Hershenow, who recently moved from his home in Bed Stuy to Los Angeles. "It's an exhilarating, exhausting mess of a good time every year." Another reason why the duo is exhilarated is the fact that they just finished up work on a new record, due out later this year. "We'll be debuting some new songs, which is terrifying and thrilling in equal measure," says Plapinger. "We can't wait to finally share what we've been working so hard on with the rest of the world."
Hailing from: The East Village, Manhattan
Notable track: "Hold the Line"
Ever since Jack and Eliza were included in the Observer's Best Debuts of 2014 list, things have really taken off for the college-aged duo. (We won't take any of the credit. Well, maybe a little.) For one, the stand-out track "Hold the Line" from their debut EP No Wonders found its way onto the latest Now That's What I Call Music compilation album, alongside megastars Bruno Mars and Taylor Swift.
They've also been in the studio with Grizzly Bear's Chris Taylor recording a full-length album, and have booked a bunch of plum spots down in Austin for the festival. "We're beyond excited for it and a little nervous, too," explained Eliza Callahan. "Neither of us have ever been to Austin. We hear we are in for a treat. We're looking forward to meeting a lot of new people, hearing new acts and making friends and memories that'll last us a lifetime." Another thing in Austin Callahan's psyched about? "The warm weather!"
Hailing from: Lower East Side, Manhattan
Notable track: "Classic" featuring Powers
Buzzy dance duo The Knocks have been to South by Southwest for the past five years—but have never had more heat on them than this year. "It's not a new thing for us," explained Knocks member B-Roc. "It's always exciting and a little stressful since it's so hectic down there."
Unlike many acts, The Knocks are already signed to Big Beat Records, so instead of seeking representation they're looking to build on their buzz and hopefully reach an even wider audience. Says B-Roc of his hectic Austin schedule, "Playing shows is kind of a nightmare but it's always fun to go down and be with everyone to see all the hubbub."
Honorable Mentions
Representing upstate, Rochester alternative act Joywave, still riding high from their success being featured on the hit Big Data single "Dangerous" and their own track "Tongues," are slated to appear ahead of the release of their upcoming debut album in April. Bushwick's MisterWives is also looking to build on the success of their smash song "Reflections" down in Austin—especially after a recent endorsement by the Queen of all Music herself, Taylor Swift. Long Island native Jerrod Gorbel, frontman of The Night Terrors of 1927, is also headed down South for a few choice festival sets, and then heads off on a tour of their own with Bleachers and the aforementioned Joywave.