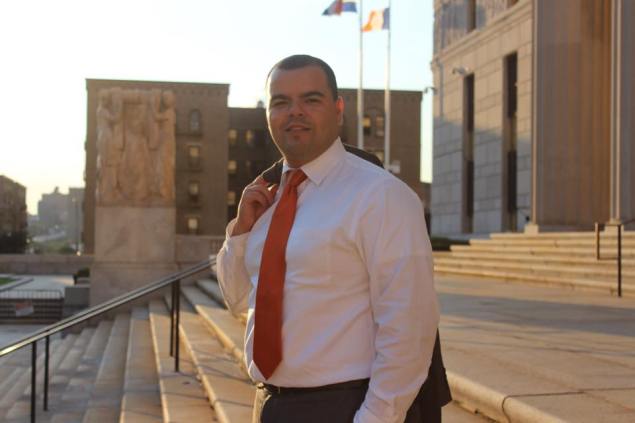 Assemblyman Marcos Crespo, a South Bronx lawmaker, was elected chairman of the Bronx Democratic Party tonight, replacing Carl Heastie, the Assembly speaker.
Mr. Crespo, who was expected to win the nomination, announced the news on Twitter. Assemblyman Jeffrey Dinowitz, the number two-ranking official in the Bronx, was vying for the influential position but ultimately supported Mr. Crespo.
"Honored to have been elected #Chairman of The #Bronx Democratic Committee. #ThankYou to my peers for the support," Mr. Crespo tweeted.
Mr. Dinowitz and Councilwoman Vanessa Gibson, a former assemblywoman, seconded Mr. Crespo's nomination, according to City and State.
Mr. Crespo, just 34, was able to secure the nomination after Mr. Heastie vacated the chairmanship in February following his election as speaker. A rising star in the borough, Mr. Crespo was viewed by insiders as a near lock for the post once Mr. Heastie stepped down.
A protégé of State Senator Ruben Diaz Sr., the father of Bronx Borough President Ruben Diaz Jr., Mr. Crespo is a social conservative in an increasingly liberal city. His votes against same-sex marriage in 2007 and 2011 irked some progressives. Mr. Heastie and the younger Diaz opposed same-sex marriage before eventually supporting it, but it's not clear Mr. Crespo plans to change his views.