Democrat Vivian Bell of Union this evening formally announced her candidacy for the Assembly in Legislative District 20.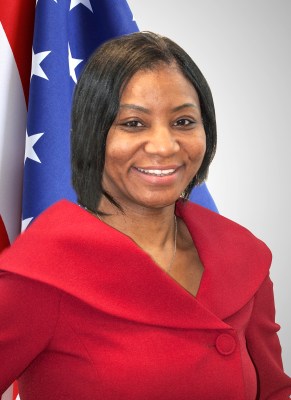 Bell plans to run with attorney Jorgen Batista of Hillside.
"Rather then complain about high property taxes, crime, lack of adequate funding for special education and the arts, lack of respect for the rights of collective bargaining, and the need for more youth and senior programs I decided to come off the sideline and partner with Democrat Jorge Batista of Hillside, to fight for results that will benefit the hard working people in our community." said Bell.
Last month, Batista declared his own candidacy for one of the two available Assembly seats in the
June 2nd
primary election.
The pair are challenging Assemblyman Jamel Holley (D-20) and Assemblywoman Annette Quijano (D-20), who have the support of the Union County Democratic Party. Holley replaced Sheriff Joe Cryan in the legislature.
"Union and our legislative district had outstanding leadership under former Assemblyman Cryan and clearly we have a void now," said Bell, a tenured public school teacher and married mother of three children. Two of her children are in the Union Public School System. Her oldest son is on the Vanderbilt University football team. Her husband Marion is the Head Football Coach at East Orange Campus High School. Bell is also a proud member of Delta Sigma Theta Sorority,  Inc.
"I am proud and excited to have Vivian Bell on my team," said Batista. "She is hard-working, intelligent and will be a strong advocate for the citizens of our district."
As yet, no candidates affiliated with Elizabeth Board of Education have declared their candidacies.