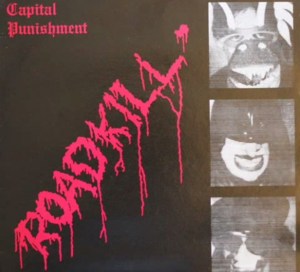 As it turns out, comedy isn't actor Ben Stiller's only talent after all. When he was a teenager, Stiller played the drums in a punk band called Capital Punishment, which Stiller called "ridiculously weird."
The band's album leaked online last year, after an indie record label in Brooklyn, Captured Tracks, found the album. As Stiller revealed on the Howard Stern Show recently, the 33-year-old songs will finally see an official release—with his blessing.
Stiller's involvement in Capital Punishment isn't entirely surprising—as he has shared his musical talent before—much less is it a complete departure of his comedy roots. Even as a teenager, Stiller's knack for comedy is present throughout the album. One of the band's songs, "Delta Time," is a good example. The synthesizer-heavy track features fake British accents reminiscent of the Sex Pistols, vocals seemingly snatched from Fraggle Rock and plenty of gibberish.
"It's a lot of weird music. We were listening to a lot of Bowie. It was like, Scary Monster (and Super Creeps)," Stiller said on the Howard Stern Show.
Capture Records hasn't yet set a date for the release.
[youtube https://www.youtube.com/watch?v=Zk2AFlLNLAE&w=420&h=315]