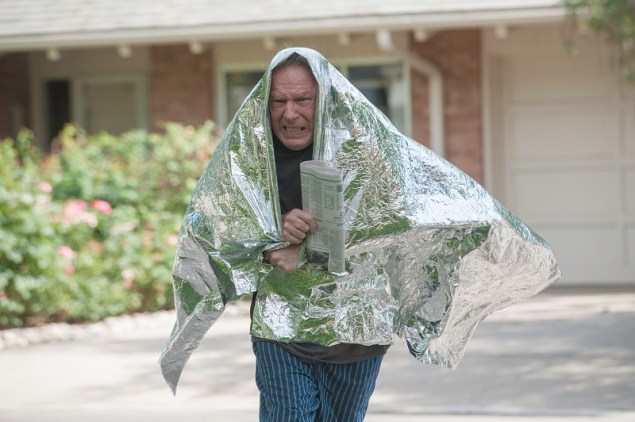 In Leslie Jamison's beautiful collection of essays, The Empathy Exams, she opens with an exploration of a convention of Morgellons disease sufferers out in Austin, in a story that originally ran in Harper's under the headline "The Devil's Bait." Symptoms of Morgellons include coarse fibers and fuzz growing out of the skin, invisible to the eye except to those who know where to look (and have a high-powered microscope). The only problem is that doctors, the CDC, and most of clinical medicine not found on the confines of the Internet have all but claimed that Morgellons does not exist, that the people experiencing the feeling of these threads and fibers–who pick at their face or torch their arms or itch until they give themselves permanent scars and scabs–are suffering, yes, but from a manifestation of a disease entirely in the mind.
Jamison puts the question of external cause and/or medical recognition aside entirely for a more difficult question, one which she calls a "strange sympathetic limbo." "Is it wrong to speak of empathy," she asks, "when you trust the fact of suffering but not the source?"
My heart broke re-reading these words and thinking about Jimmy's older brother Chuck in Monday's episode. Clearly, he is suffering from something, though we might not believe its an actual "allergy to electricity," as he claims. Chuck lives by candlelight and throws out Jimmy's cell phone when he finds it in his home; when forced to leave his abode in order to steal a copy of his neighbor's newspaper that Jimmy had been hiding from him, the elder McGill brother dons an emergency space blanket to protect himself against invisible but damaging forces and runs as fast as he can. For the once towering titan of a renowned and respected law firm, this is debasement of the highest order. He is humiliated, discredited and tasered by the police, who, making a visual assessment of Chuck's strung-out demeanor, force their way into his home over the stolen paper and accuse him of being a meth addict. (It should be said that creator Vince Gilligan has claimed on a podcast that Chuck is suffering from EHS, or Electromagnetic Hypersensitivty.)
"There are people who feel awful whenever they sweat, and there are people who know when lightning's going to strike," said actor Michael McKean about his character in an interview with Hitfix.
I just had to play that that's what I was feeling. It is real, and it is giving me all those unpleasant symptoms. If you examine the real afflictions that people suffer from, there are a lot of different opinions and angles, from what I've read. But I have to treat it like it's real, because it's real to him. A lot of this stuff, we fill in our blanks from our imagination, but I know what it's like to feel assaulted by ill feelings. You just have to take that and put it on the screen.
It would almost be easier to stomach if Chuck was some ranting, raving lunatic; some Walter White spittle-bubbler whose extreme and erratic emotional states might point to a mood disorder like bipolar or mania. But Chuck is preternaturally calm and self-possessed: of the two McGill brothers, he's the one who thinks before he speaks, who takes his time, deliberates and is able to weigh situational pros and cons with a more coldly objective analysis than Jimmy. That makes his condition all the more horrifying: as he lies there placidly, thinking the electricity in his hospital room has been turned off, the doctors "prove" to Jimmy that Chuck's allergies are delusional by secretly turning on a machine without incident.
Jimmy, however, is having none of it and demands to take Chuck home, and you can sense his increasing desperateness to convince anyone–himself, the doctors, Harry–that Chuck's electromagnetic allergy is real. It's almost as if Jimmy, taking a cue from another man by the same name, can will a Harvey-esque scenario into reality; that by just believing his brother he is that much closer to making whatever's wrong visible and tangible, even as he himself doubts its existence. No wonder Jimmy/Saul eventually falls under the glacial gaze of Heisenberg, a man who took his very real cancer and used it to make himself stronger, not weaker. Walt, as toxic as he may be and as weak as he seemed, who took control of his body's betrayal and forced himself into a more hyper-real person than he ever was while healthy. The once-formidable Chuck, on the other hand, is suffering from quite the opposite ego trip: with his hyper-sensitivities and an internal dial tuned into the world's freakiest frequencies, is unable to keep certain ideas from metastasising.
Maybe it's telling which one of these men turns out to be the danger.