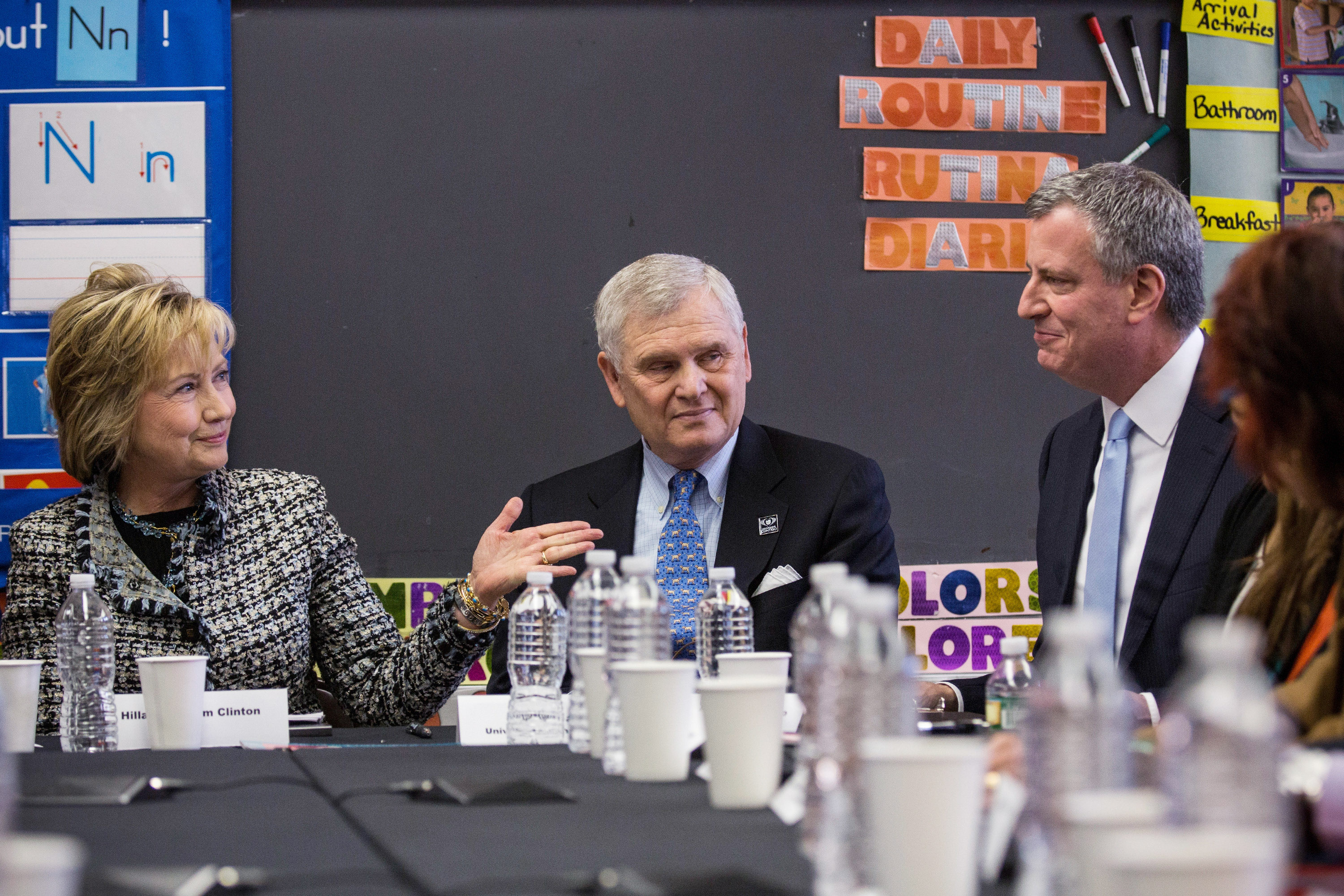 Mayor Bill de Blasio today took the side of former Secretary of State Hillary Clinton in the controversy over her use of a personal email account to handle national matters while serving in the Obama administration—a potential violation of federal transparency regulations.
Speaking after an unrelated press event, Mr. de Blasio lauded Ms. Clinton—viewed as the frontrunner for the Democratic presidential nomination next year—as "one of the finest public servants this country has produced" and "a person of extraordinary integrity." The New York Times reported earlier this week that Ms. Clinton did not even set up an official government email account during her four-year tenure as Secretary of State, nor did she save her private emails on the government servers, despite federal laws obligating her to do so.
Mr. de Blasio, however, noted that Ms. Clinton released 55,000 pages of emails from her personal account to the State Department upon stepping down in 2013.
"It's not a great secret I have immense respect for Secretary Clinton," he said. "To me it's quite clear that measures were taken to comply with the letter and the spirit of the law, and I respect that."
Mr. de Blasio admitted that he conducts all public matters through his official email account, but noted that New York City has a different set of regulations than the federal government.
"Every place is different. The City of New York has our own particular approach, our own particular rules. I do my official business on my official email," he said. "I certainly also use personal email for private matters, personal matters, non-governmental matters. But for governmental, I use governmental email."
Council Speaker Melissa Mark-Viverito, however, could not say the same thing.
"There are times, yes, when we do rely on our private email. We do use our government email," she said, a comment that appeared to surprise Mr. de Blasio.
The mayor has been cozy with the Clinton family since he worked for former President Bill Clinton's Department of Housing and Urban Development in the 1990s. The couple attended his inauguration last year, and Ms. Clinton is reportedly considering locating her presidential campaign office in either Brooklyn or Queens.