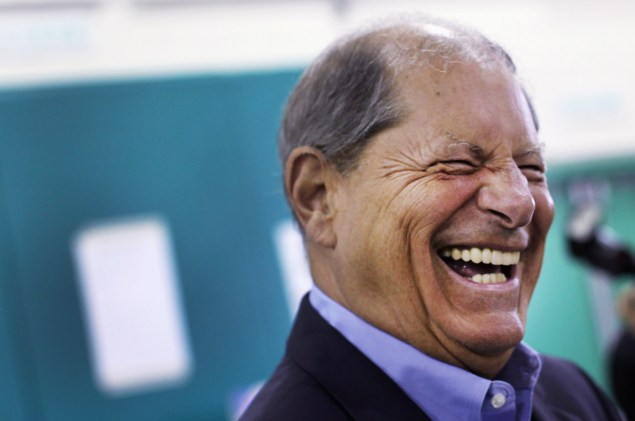 Former Congressman Bob Turner was recognized as the new leader of the Queens Republican Party last night, potentially ending two decades of internecine warfare.
Two thirds of Queens Republican district leaders recognized Mr. Turner, who had sought to lead the party in 2013, as chairman after the intervention of Ed Cox, the State Republican Party chairman, on Mr. Turner's behalf. According to party rules, Mr. Turner will be officially named chairman at a party vote in September.
"Last night ended about 20 years of war between the two sides," said a Republican source who attended the meeting at the American Legion Hall in Forest Hills. "It was basically a feel good moment, a show of unity."
Technically, Mr. Turner and Robert Beltrani, a Queens attorney, have filed paperwork with the Board of Elections to lead the party. But Mr. Beltrani will formally step aside to allow Mr. Turner, a retired television executive, to become chairman.
The power of the Queen Republican establishment eroded in recent years as infighting, along with a diminishing number of registered voters, limited the ability of GOP candidates to win races in much of the borough. The party has been bitterly divided into two factions, one from the northern half of the borough and one from the southern half, and it was the southern faction, led by Councilman Eric Ulrich, a Republican from Ozone Park, that initially pushed Mr. Turner's candidacy in 2013.
The northern faction, based in Whitestone, was able to fend off challenges from the Ulrich bloc until scandal and death intervened. Phil Ragusa, the veteran chairman who beat Mr. Turner in 2013, died last year. His vice chairman, Vincent Tabone, was found guilty in a bribery scheme that ended the political careers of two Queens lawmakers: Daniel Halloran, a former city councilman, and Malcolm Smith, a former state senator.
Mr. Turner won a special election in 2011 to replace Anthony Weiner, the congressman who resigned following a sexting scandal. He represented portions of Queens and Brooklyn until his seat was eliminated in the decennial redistricting process.