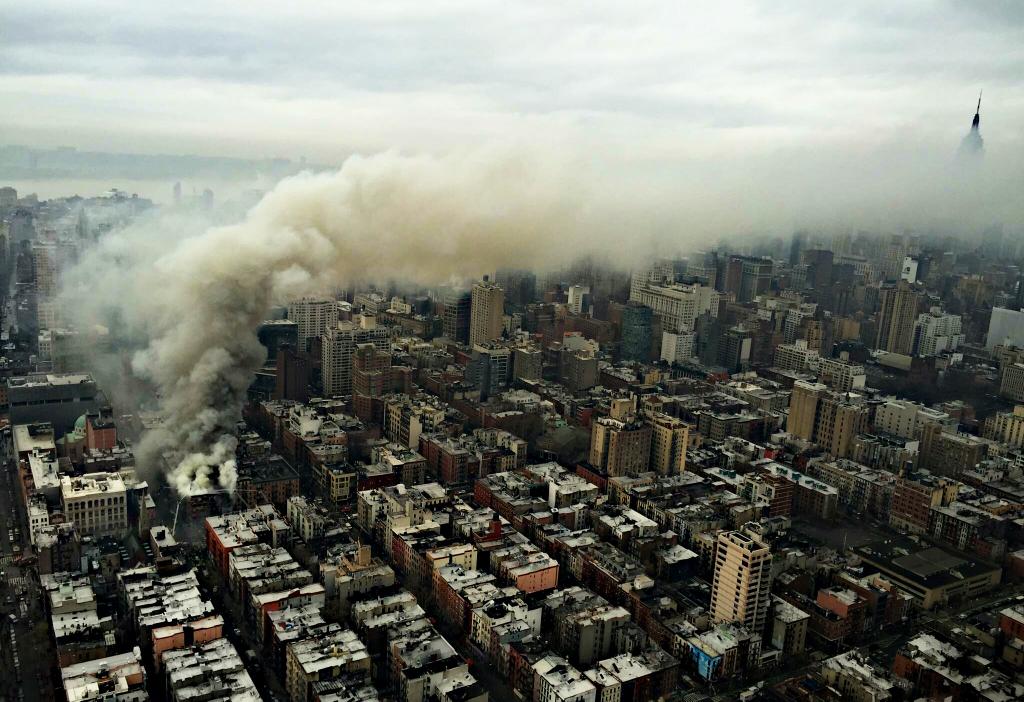 The New York Observer is live-blogging the St. Mark's Place fire and building collapse. Refresh for updates.
An East Village building at 125 Second Avenue has partially collapsed, possibly the result of an explosion, according to reports, twitter and a spokeswoman for the Fire Department of New York. The landlord was identified as a Roman Bohdanowycz, according to real estate data site CoStar.
An FDNY spokeswoman would not confirm an explosion but said 200 firefighters have been sent to the scene. She said the building collapsed at approximately 3:20 p.m.
Click here for on-the-ground video from the moments after the fire, as the first responders are pulling up.
At 3:28 p.m., the FDNY's official account tweeted that there was a "major building collapse," in a "mixed-use building." One patient has been transported in critical condition to an unnamed hospital and others being evaluated on the scene, according to the FDNY spokeswoman.
CBS reports that a gas explosion is to blame.
Over 130 firefighters have been called to the scene of the seven alarm fire, according to the New York Magazine, and ABC News says that all of the officers are accounted for.
The New York Times spoke to Jordi Trachtenberg, who lives in the neighborhood:
"I felt the ground shake underneath me, and then all this debris — plaster and glass — started pelting my windows," he said. "I ran from my building when I saw the flames go up and my apartment filled with smoke," Mr. Trachtenberg said. "I couldn't breathe, I started gagging."

"My first thought really was it was my home," he said, "because we haven't had gas for six months, and Con Ed was doing work outside today."
Mayor De Blasio is currently preparing to address the media.
Read more at our sister site, the Commercial Observer.