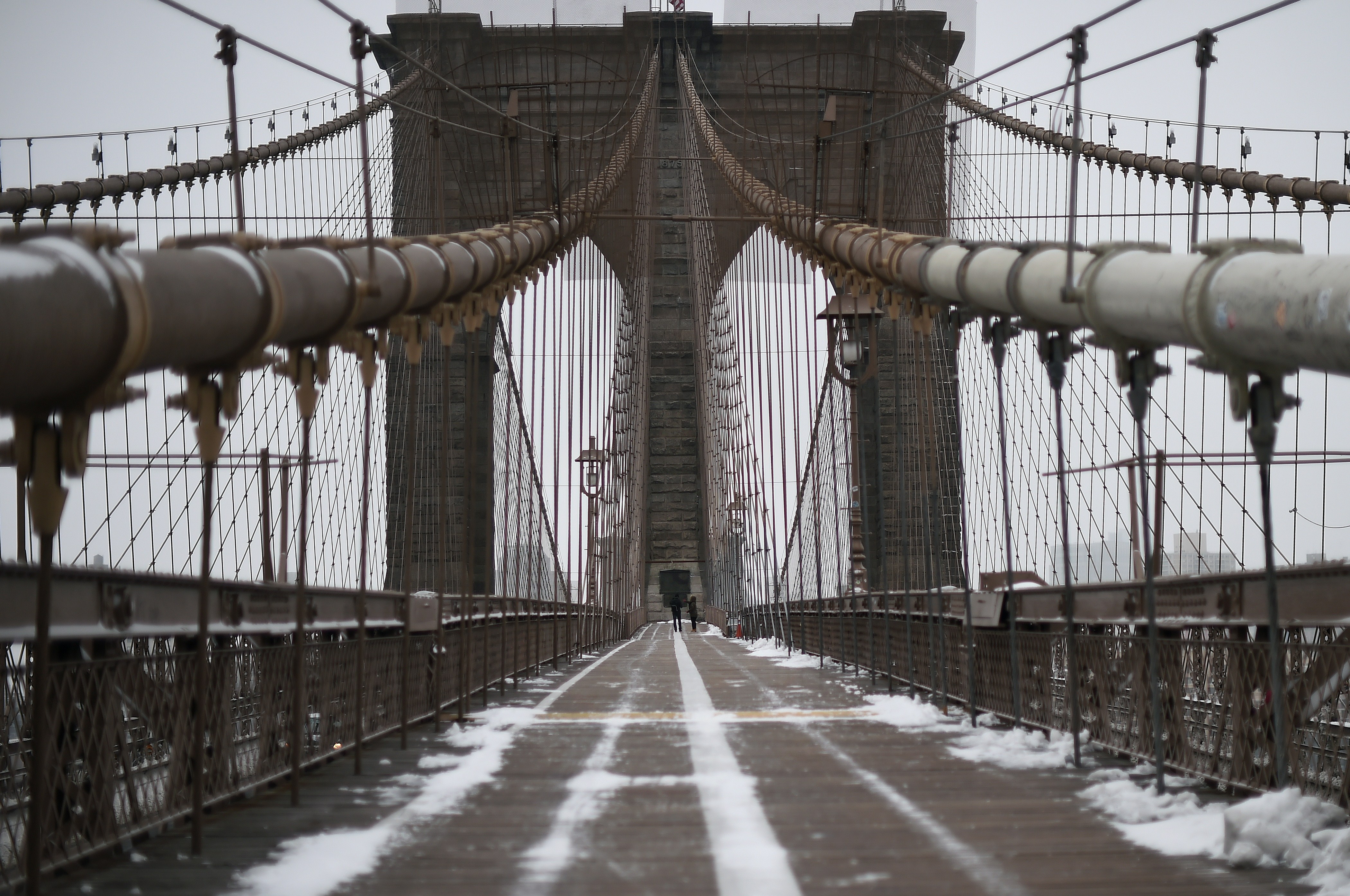 City Councilman James Vacca is throwing his support behind a new congestion pricing proposal that aims to spread out the toll burden across New York City's crossings.
Mr. Vacca, who represents a swath of the Bronx, is backing the plan "Move NY Fair Plan" being touted by former New York City Traffic Commissioner "Gridlock" Sam Schwartz.
"The Move NY Fair Plan just makes sense! Enough is enough. We have gridlock on all roads leading into Manhattan; the MTA is experiencing higher ridership while MTA services are declining; and as of March 22nd the tolls on our bridges and tunnels and MTA fares are going up, again," Mr. Vacca, a former chair of the council's transportation committee, said in a statement.
The proposal would introduce tolls to cross four East River bridges and to travel south of 60th Street in Manhattan. But unlike previous attempts at congestion pricing that failed, the plan would lower tolls on some outer-borough crossings, like the Bronx-Whitestone Bridge, Robert F. Kennedy Bridge and Verrazano-Narrows Bridge. It would also provide funding to decrease fares on express buses, another mode of transit popular with outerborough commuters like those in Mr. Vacca's district, and to improve train service.
"The plan put forth is a well thought out transportation policy and it represents an opportunity for discussion and a course of action that will address the city's gridlock and the high price of tolls and MTA fares that significantly affect outerborough residents. For these reasons, I am proud to support the Move NY plan and call on my colleagues in government to endorse the plan and help enact it into law," Mr. Vacca said.
Alex Matthiessen, the campaign director for Move NY, said Mr. Vacca's endorsement was a "win" for the Bronx.
"We hope that the leadership he has exhibited with an endorsement of the Move NY Plan will spread to his colleagues in the Bronx and around the city and state. We look forward to working with him and other elected officials to put in place a plan that can help solve a number of problems that have vexed New Yorkers for decades and transform our transportation system into one that rivals that of the world's other great cities," Mr. Matthiessen said.
Mr. Schwartz, who now runs a transportation engineering firm, said he'd spent years talking with elected officials since the last congestion pricing plan was floated and failed.
"What we learned was quite simple: New Yorkers want a faster, safer, fairer transportation system. Our plan will reduce grinding traffic jams and speed up transit rides, disincentivize heavy traffic spilling onto our neighborhood streets, and bring toll equity to commuters and businesses alike," he said in a statement. "What's not to like?"
Move NY touted specific benefits to the Bronx—including that all of its bridges would see toll reductions and that the plan would extend the Metro-North "City Ticket" availability to seven days a week, with the fare cut. Express Bus fares would drop a dollar, from $6.50 to $5.50.
But not every outerborough pol is jumping to support Move NY. The proposal led to a Twitter squabble between two Queens elected officials, Councilman Mark Weprin and State Senator Tony Avella, after Mr. Weprin said on NY1 that "rich" people used the free East River bridges. Mr. Avella said that ignored business owners and residents on whom the added toll would be a hardship, and demanded an apology he didn't get.
Mr. Schwartz has been shoring up support for his proposal for some time. But some key players say the remain undecided—including Mayor Bill de Blasio, who said last month the plan "has to be taken seriously" but that he had not seen the specifics. Mr. de Blasio opposed former Mayor Michael Bloomberg's take on congestion pricing when he was in the council.
And despite the differences in this plan, Gov. Andrew Cuomo, whose support would also be necessary, said he didn't think there was enough support for the idea.
"It's not, 'Can I support it?' Will the people support it? Can you get it done? Can you get a congestion plan passed and we've gone through this a couple of times and it was an overwhelming 'no' and I haven't seen anything happen that would change my opinion," Mr. Cuomo told the Observer in February.