A new range of products from Brooklyn Bicycle Co. ticks all the boxes for credibility, style and comfort.
These bikes are perfect for those who want a bike that feels like the one they left chained to the railings outside the dorm back in the day. Easy to ride without the hurried feeling of a racer, these city vehicles are made with eco-friendly materials, too. Vegan leather saddles and handlebars fashioned from a synthetic material of varied elements adds comfort with kindness. Given that an organic leather would deteriorate quickly, the synthetic material is longer-lasting and more durable. The new wooden front crate on these cute bikes is made of reclaimed timber, with galvanized metal corners and brass nails, a lightweight and understated accessory that could hold a rucksack or your lunch.
The spring color palette offers three new colors for these bikes. Inspired by Fall trends, the army green appeals to those who choose to stand out among other classic black and grey bicycles. The sea-glass, a more vintage shade, was inspired by the feeling of being on an exotic vacation, the soft burgundy was inspired by Pantone's color of the year, marsala.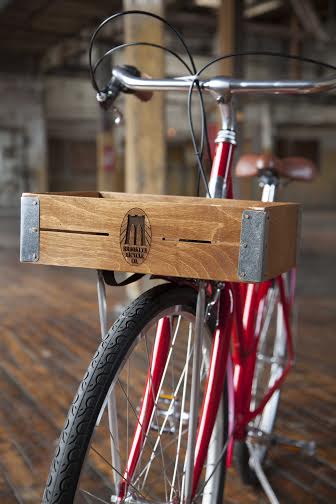 In addition, each i bike is uniquely named after an iconic street in the Brooklyn borough. So whether you're riding a Bedford, Franklin, or a Willow, make sure you get a bicycle lock, too!