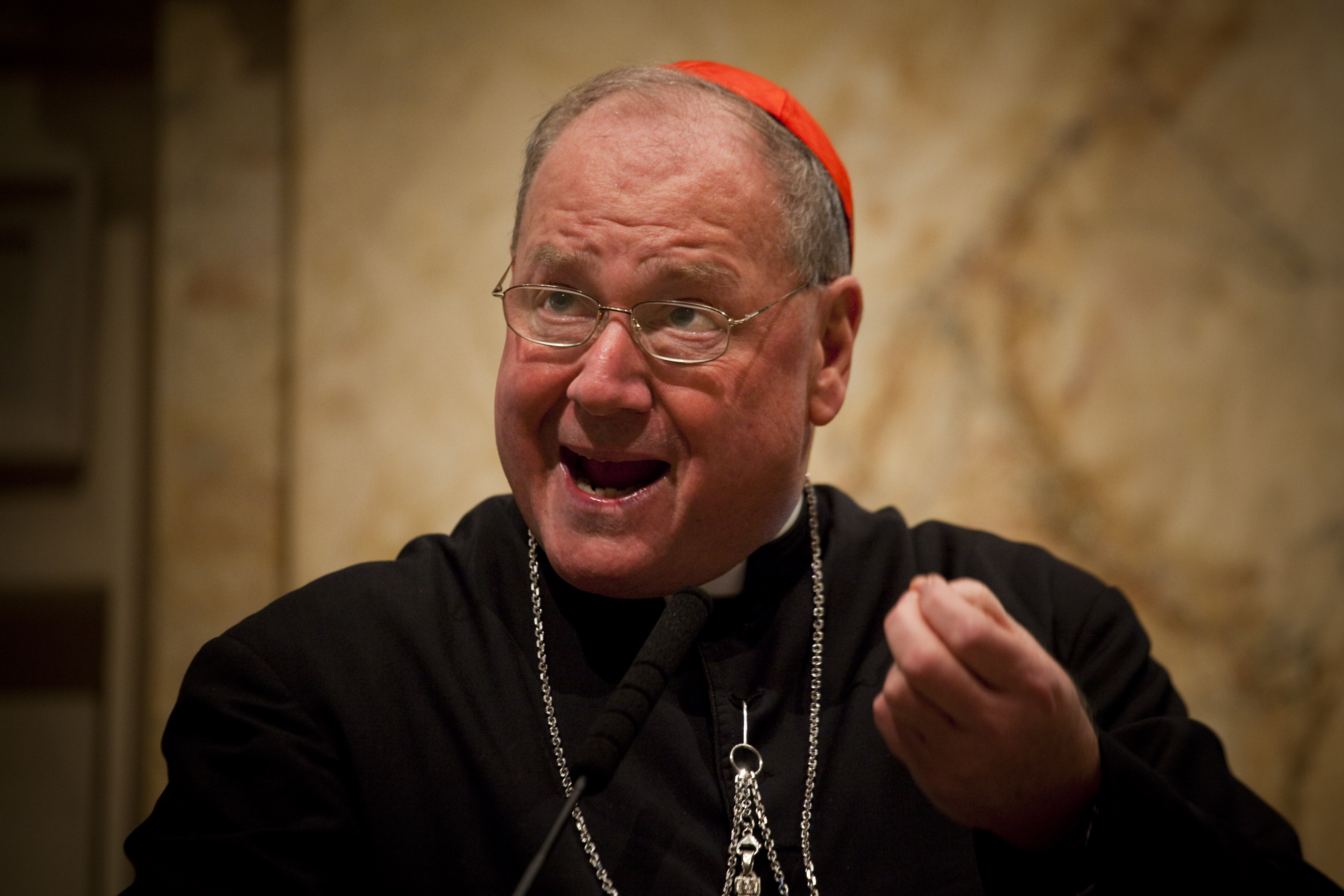 Cardinal Timothy Dolan and Assemblyman Robert Rodriguez today rallied with religious school parents, kids and administrators in East Harlem for the passage of the controversial education investment tax credit—which would incentivize private donations for scholarships at parochial schools and other private schools, as well as public school scholarship funds.
Mr. Dolan and Mr. Rodriguez, a Democrat, both highlighted that the measure—which they argued would allow more parents to send their children to religious schools—cleared the Republican-run State Senate in January, and that Gov. Andrew Cuomo and Assembly Speaker Carl Heastie have both endorsed versions of the abatement. The proposal long faced resistance in the Assembly under former Speaker Sheldon Silver due to the opposition of teachers unions, which view it as a covert voucher program, though no vote on it was taken.
"We got Democrats and Republicans, we got liberals and independents and conservatives, we got union labor and management, we got Jews and Christians and the Islamic community. We got every religion, every ethnic group, every political stripe," the Archbishop of New York told the packed auditorium at El Museo del Barrio.
"You name it, everybody's united, united behind this education investment tax credit. We got Governor Cuomo, we got Speaker Heastie, we got Senator Skelos, who are all behind this bill, and it's time to make it work. We can't put it off any more!" he cried.
Mr. Rodriguez, the representative of the district where the rally took place, argued that the Assembly had given a great deal to teachers unions and public education advocates by proposing a $1.8 billion outlay for schools in the budget.
"We continue to have a very strong relationship with organized labor and the teachers union in general. Education, as we see in the Assembly budget, remains a very, very large priority in the Assembly and we're trying to do as much as we can," he said, arguing that the education investment tax credit is a part of that priority.
Mr. Rodriguez described the primary barrier to the bill's passage in the Assembly as "logistics," though it's not clear the votes in the more liberal chamber will exist to pass the bill.