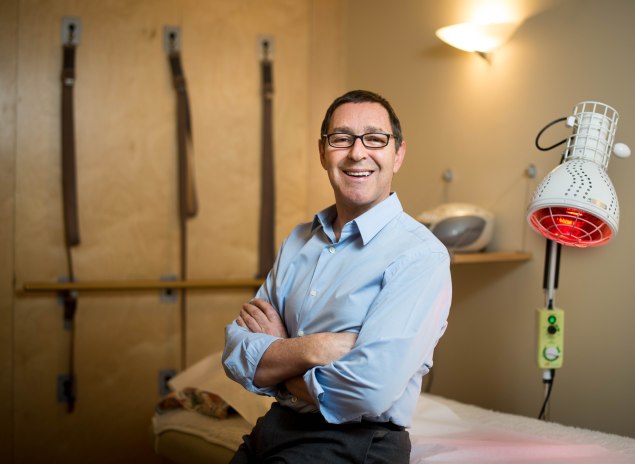 "Be unproductive." Of all the advice in Dr. Frank Lipman and Danielle Claro's new healthy living bible, The New Health Rules,  this is the tenet New Yorkers will have the hardest time adhering to. "It's very important, and we don't talk about it enough," said Dr. Lipman, speaking in his office at his Eleven Eleven Wellness Center in Flatiron. "If you don't know how to chill out, you see an increase in cortisol levels, which can lead to insulin resistance, sleep problems and weight gain. In the longer term, it can be a contributing factor to heart disease and Alzheimer's. It's a major issue."
So there you have it. Not only is your to-do list making you fat, it might well be the death of you. In the book, a chic little tome featuring bite-sized nuggets of information alongside glossy, aspirational images, the suggestion is to spend a couple of hours a day "doing something that feels like a complete waste of time … sit on a lawn with a book. People-watch in a café."
"It's a typical New York mistake, that multitasking is a good idea," said Dr. Lipman, a native of South Africa, who emigrated to the city in 1984 when he completed a residency and became board certified at the Lincoln Hospital in the South Bronx.  "Californians are much hipper to the new conversation about health. New Yorkers, I think, are behind the times," he added.
What he means is that New Yorkers are still petrified of fat, counting calories and downing diet sodas, not to mention working out like lab rats on amphetamines. In Dr. Lipman's book (both figuratively and literally speaking), "there are good fats too, like olive oil, grass fed butter, and even fat on meat from grass fed cows." Meanwhile, it's time to "eat the yolk" (so no more egg-white omelets), to file sugar along with crack cocaine under "poison," and bid farewell to bread. "The old rule is that whole-wheat bread is good. My rule is no bread is good."
Counting prominent New Yorkers Kevin Bacon, Donna Karan and Arianna Huffington among his clientele, perhaps Dr. Lipman's most model patient was head Goopster herself, Gwyneth Paltrow—also one of the key voices ushering the wellbeing-as-lifestyle conversation of into the mainstream. She described his new book as: "Invaluable, easy-to-follow advice for anyone who wants to be healthier, but doesn't know where to start."
"People feel better when they make these changes, and so they're going to want to talk about it. Gwyneth just happened to have a bigger audience," he said. And if Ms. Paltrow is often ridiculed for her holier-than-thou or crackpot lifestyle choices, "she has got a lot of flack for it," Dr. Lipman agreed, "but she was ahead of the game."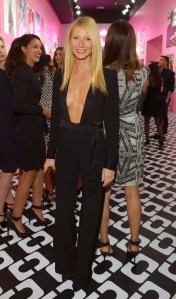 A proponent of what he calls "good medicine"—combining "the best of contemporary medicine with the best of alternative and complementary practices"—Dr. Lipman received his initial training at the University of Witwaterstrand in Johannesburg. His first exposure to alternative medicine, meanwhile, was watching traditional African healers, or "sagomas," at work during his time at Baragwaneth Hospital, the largest and busiest hospital in Africa.
But it was after moving to the U.S., he admitted to the Observer, "I became so disillusioned with the way medicine was practiced here, I had to look for something else." Drawn to the acupuncture clinic at the Lincoln, used mainly to treat recovering drug addicts, "I saw people getting better with treatments I had basically been taught were quackery. So I started learning acupuncture during my residency, and that was the beginning of this whole journey."
In the three decades since, Dr. Lipman admitted that he has been on a mission to educate his patients: "Western medicine is a disease care system, where the only tools we have are drugs and surgery. I would use these in 10-20 percent of cases, as a last resort. If we want a health care system, we need to become our own doctor and take the responsibility for our heath into our own hands."
The recommendations in The New Health Rules, a collaboration with writer and editor Danielle Claro, were based almost entirelyon Dr. Lipman's clinical observations. "If I see patients get better when I get them off gluten, I'm not going to wait for the research to prove it," he said. And while he agreed there are no hard and fast rules that can actually be applied to everybody, "I think the majority of people, especially as they get older, are more carbohydrate intolerant and do better on a low-carb type of diet."
The doctor himself was experimenting with intermittent fasting when we met ("leaving a good 14, even 16 hours between dinner and breakfast, a couple of times a week"), and "bulletproof" coffee, where you add butter or coconut oil to mitigate the jittery effect. His money, he said, was also on cauliflower becoming the new kale. "If you want to eat less carbs, you can make cauliflower rice, have it mashed instead of potato, and even use it to make pizza crust," he added, of the currently trending vegetable.
"Autoimmune problems, heart disease, diabetes, obesity—most of these are lifestyle-related diseases. In most cases, if you change the way people eat, the way they think, the way they sleep, how they move their bodies, how much relaxation they get, you can shift a lot of these issues. You need to know that your (regular) doctor has a very limited arsenal."
The New Health Rules by Frank Lipman, M.D. & Danielle Claro is out now.