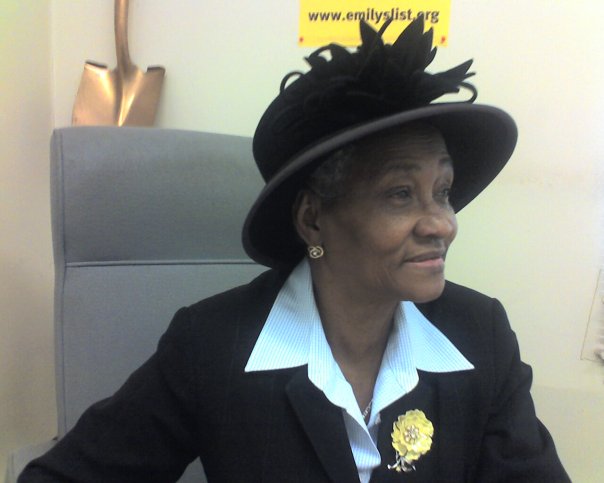 Former Councilwoman Una Clarke—an influential political leader in central Brooklyn's Caribbean-American community—told the Observer today that she and her daughter, Congresswoman Yvette Clarke, are endorsing Working Families Party candidate Diana Richardson in the special election to replace former Assemblyman Karim Camara.
Ms. Clarke highlighted the 32-year-old Ms. Richardson's youth, gender and liberal politics in explaining her support for the labor-backed party's candidate. Due to a bizarre series of legal snafus, the Democratic Party will have no official candidate in the May 5 election, and its line will be blank.
"Ms. Richardson is a young bright progressive. I think she represents the new generation of leaders we are looking for. I will always work to increase the number of women in public life," Ms. Clarke said of the former staffer to State Senator Kevin Parker. "She has the community's interests at heart. She is for the community and of the community."
Like Ms. Clarke's daughter, and many of the candidates the former councilwoman has backed, Ms. Richardson is the child of West Indian immigrants—a large population in the Crown Heights-based district.
Ms. Richardson ran for district leader in 2014 with the support of the Clarkes and their Progressive Democrats Political Association Club, but lost the party position by a few hundred votes to Shirley Patterson—who is also running for Mr. Camara's seat on the Independence Party line, with the backing of the Kings County Democratic Party establishment. However, Ms. Clarke argued that last year's electoral experience and the support of the WFP will give Ms. Richardson the advantage in the Assembly race.
"I think this time, she is going to have Working Families behind her. She knows where her votes are," Ms. Clarke said. "We just need to expand her base a little bit more, and we think that she can."
If Ms. Richardson succeeds, she will be the first candidate ever elected to the state legislature solely on the WFP line.
Ms. Clarke was elected to the Council in 1991 and served until she took a position under former Gov. George Pataki in 2001—at which point her daughter succeeded her.  Mr. Camara resigned in January to take a position with the Cuomo administration.
Geoffrey Davis, a Democratic district leader, is also running for the seat, on his own "Love Yourself" ballot line. Menachem Raitport, a former State Senate candidate, is running on the Republican and Conservative Party lines.