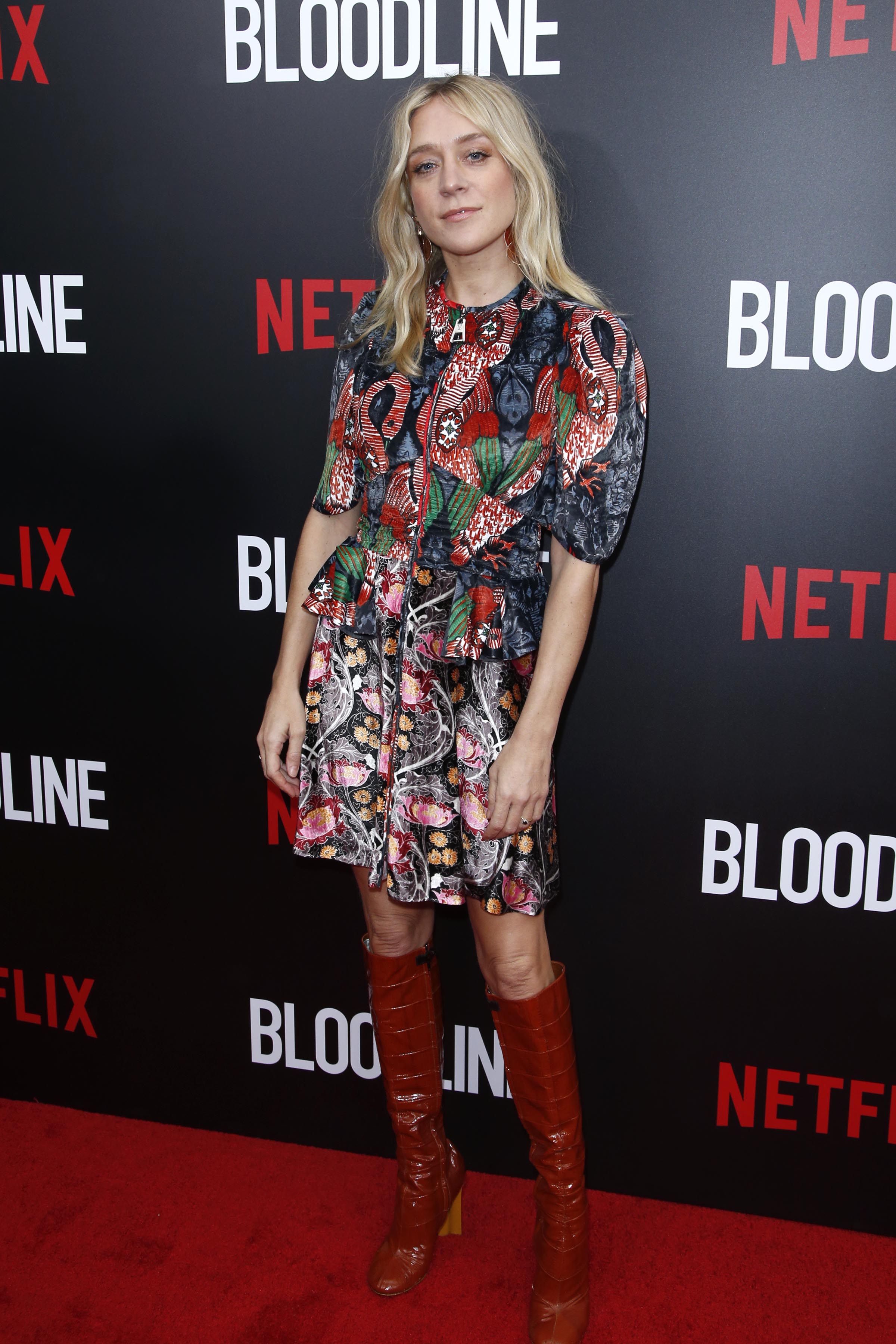 Rejoice and be glad: the era of the nondescript black ankle boot might finally be coming to a close after this winter.
After years and years of such shoes ruling the streets of New York City, we nearly jumped for joy upon seeing one of the city's coolest residents, Chloë Sevigny, step out in a pair of pure, unadulterated gogo boots on the red carpet last night.
For this, we have Louis Vuitton creative director Nicolas Ghesquière to thank. Take one look at his spring and summer 2015 collection, on Ms. Sevigny and on the runway, and you will see he is betting big on gogo boots making a comeback—especially LV's new version, which have a heel shaped like the label's iconic monogram flower. (For those who must have it now, black eel leather and faded denim iterations are currently available on the house's website.)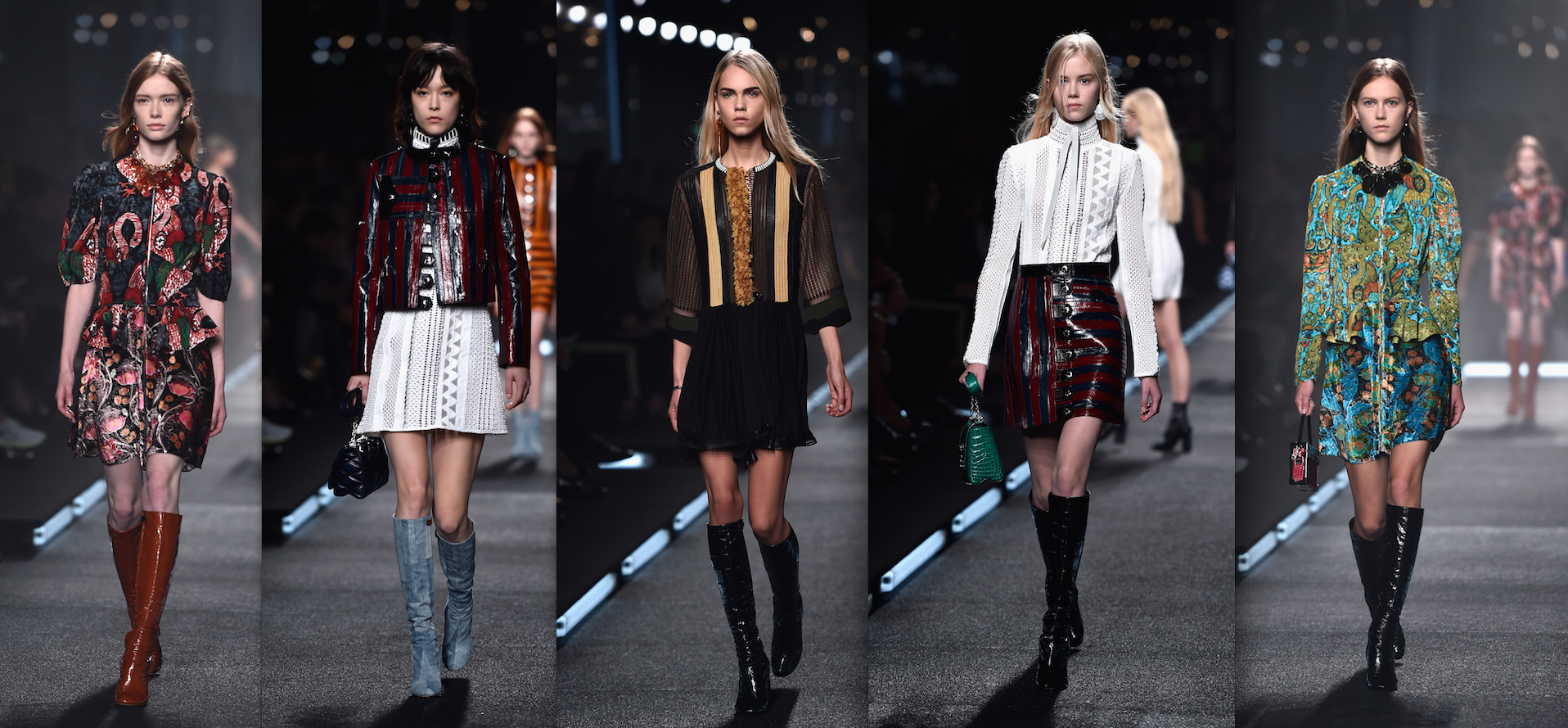 The gogo boot is actually something of a staple for Louis Vuitton, having popped up in various ready-to-wear collections since the label's first showing in 1998.
Mr. Ghesquière has toyed with the gogo silhouette in his first collection with Louis Vuitton, after he took over for former creative director Marc Jacobs and showed the new fall line in March 2014. He showed buttery, black, knee-high, almond-toed boots for the fall and winter 2014 collection. After seeing how well these paired with a miniskirt, showing even more gogo boots in his '60s-inspired spring 2015 collection must have a been a no-brainer.
Prior to Mr. Ghesquière's takeover, Mr. Jacobs had also been fond of reworking gogo boots for the Louis Vuitton runway. He created a maroon pair for the fall 2011 presentation, which were similar to the pair Ms. Sevigny wears above. He also showed a thigh-high take on the gogo boot in March 2009 for the label's fall collection, creating gold, silver and black brocade ones that would have fit in at a Bowie concert.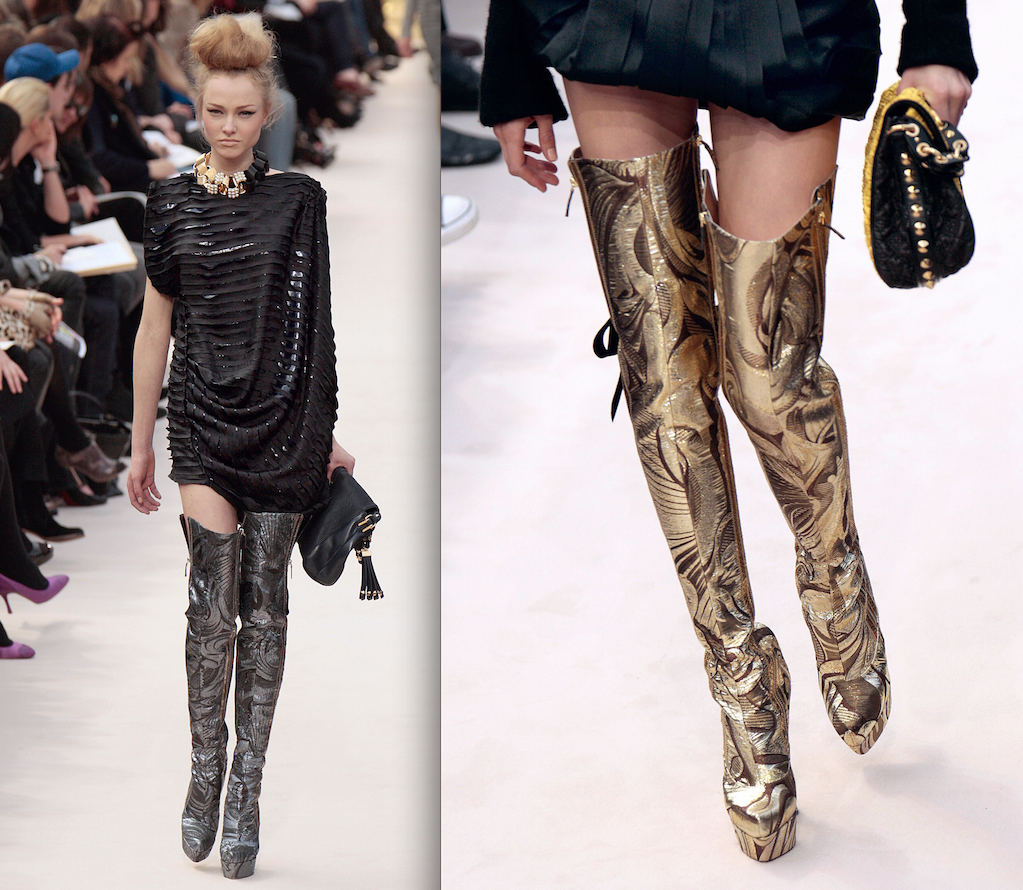 Before that, Mr. Jacobs showed platform gogo boots for fall 2008 and 2007, as well as three fairly straightforward pairs, in especially retro patent leather, for fall 2003: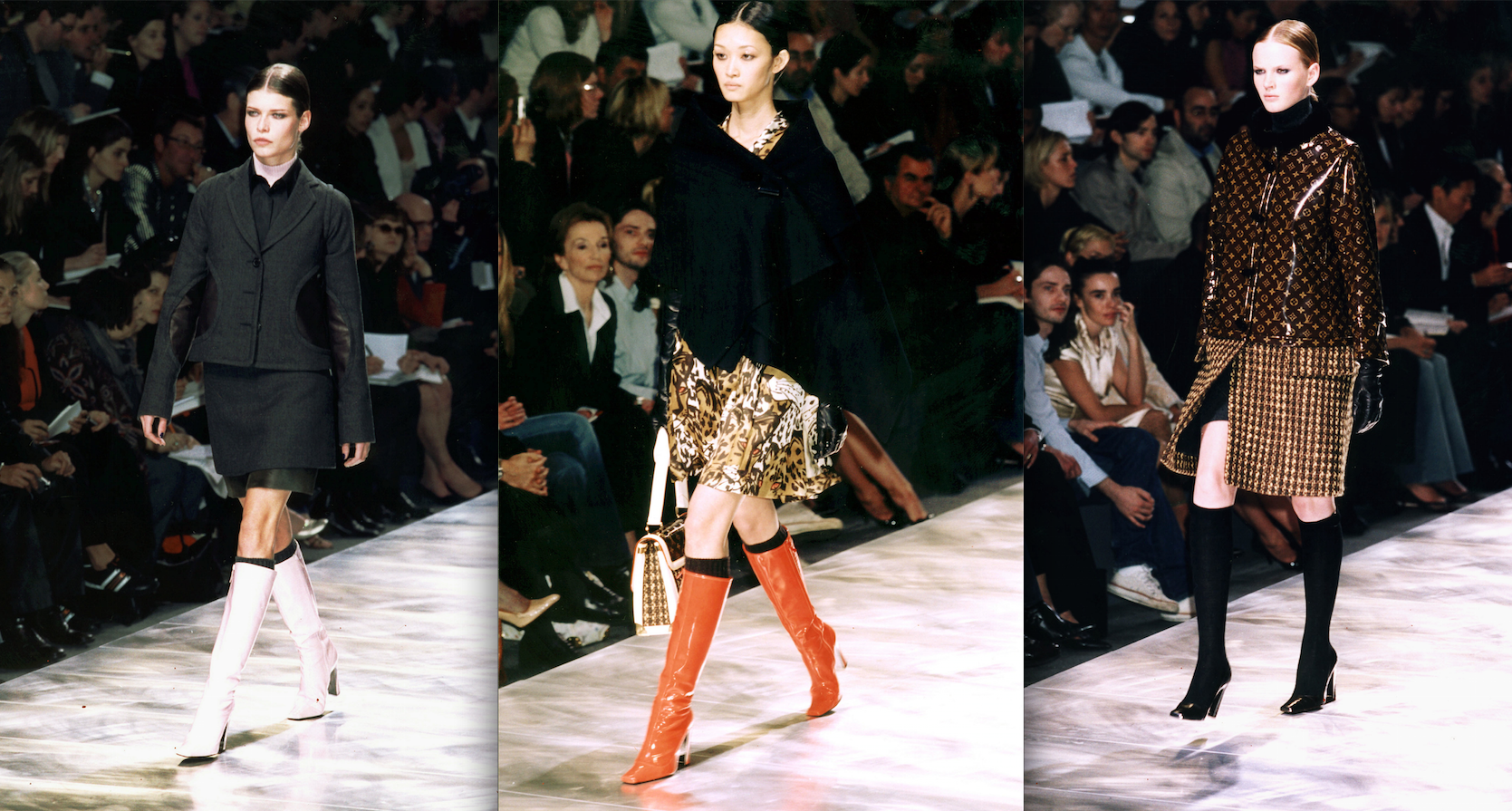 And Mr. Jacobs' first use of the gogo boot in a Louis Vuitton collection dates back to March 2002, when he paired a white leather pair with a furry coat on the runway. He also showed the same style in black.
At this point, the gogo boot can be considered part of Louis Vuitton's DNA. And as Ms. Sevigny shows in the above photo, now is the perfect time to covet this '60s staple, which also saw a resurgence in the late '90s and early 2000s, once more.
It remains to be seen whether Mr. Ghesquière will show gogo boots again at Louis Vuitton's March 11 fall presentation in Paris. Either way, as spring lines begin to trickle into stores, it is certain that many clotheshorses will be on the hunt for a pair of miniskirt-friendly gogo boots—maybe even in powder blue or white—to get them through the spring.