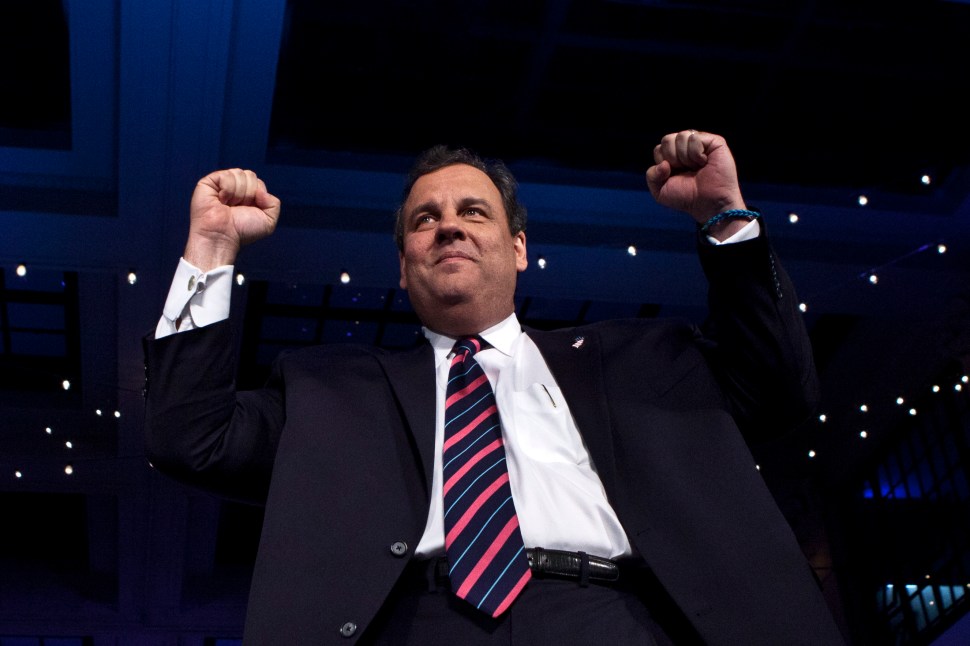 Gov. Chris Christie's plans for a 2016 presidential run took yet another step toward becoming reality today: his allies have launched a super PAC in his name, opening up unlimited fundraising possibilities for the Republican incumbent and would-be candidate.
According to multiple reports — as well as a newly-established Facebook page and website — Phil Cox, the former executive director to the Republican Governors Association, on Thursday launched the PAC, called America Leads. Cox, who worked under Christie when he chaired the RGA over last year's election cycle, will serve as director of the new political action committee.
The organization's formation comes as Christie beefs up support for his other PAC, Leadership Matters for America, and as other potential 2016 hopefuls scramble to raise money for their own campaigns.