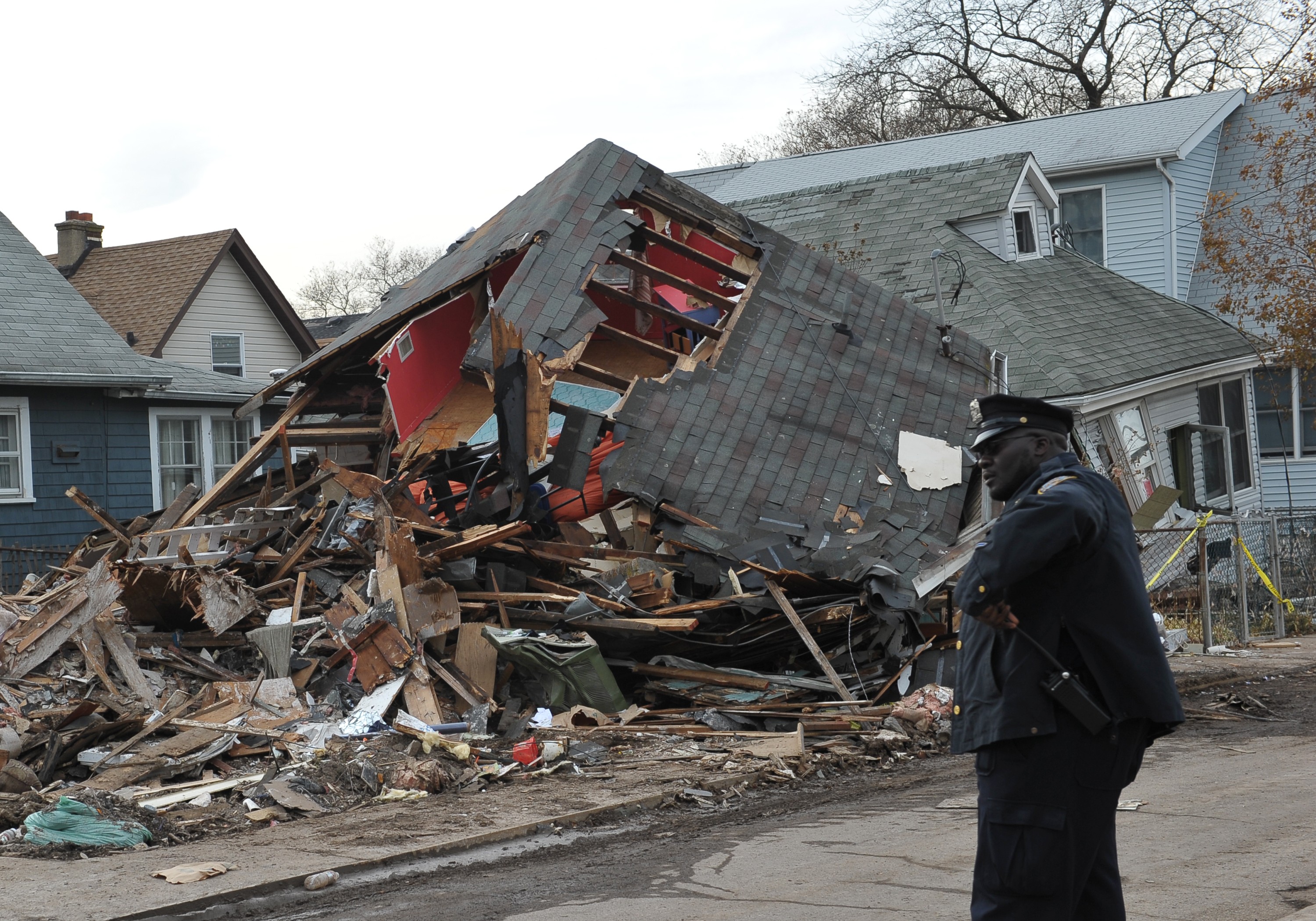 Hurricane Sandy victims went without relief while the city paid millions in disaster funds to contractors who botched application paperwork, rolled out shoddy software and filed incomplete work, an audit of the $1.7 billion Build it Back program by Comptroller Scott Stringer found today.
Mr. Stringer's office found that the city's Office of Housing Recovery Operations "failed to properly monitor" contractors and subcontractors, who raked in $6.8 million from the program for work that was "flawed or incomplete."
"New York City's response to Sandy was a case study in dysfunction," Mr. Stringer said in a statement. "During the course of this audit, I went to affected communities to hear first-hand the stories of the recovery from hundreds of city residents—from the endless delays, to the lost paperwork and the maddening lack of progress. With this audit, we present a new level of detail about how the city allowed consultants to run amok and what must be done to ensure these mistakes are never again repeated."
The program, launched by former Mayor Michael Bloomberg, has been a source of near-constant frustration for homeowners in hard-hit neighborhoods who have griped about the long wait time, bureaucratic hurdles, and frequent problems with Build it Back employees—who work for contractors hired by the city—losing paperwork, adding more and more time to the process.
Mr. Stringer's office contrasted the money paid to contractors with the slow pace at which help trickled to homeowners—noting that the city had spent more than $14 million on contractors before the first storm victim received help through Build it Back in April 2014, under Mayor Bill de Blasio's administration, in the form of a reimbursement check.
Mr. Blasio said today he and Housing Recovery Director Amy Peterson agreed with the audit's recommendations and is in the process of implementing them.
"I would say we're on the same page about things that were right to do. In this instance we've already been doing them," Mr. de Blasio said at a press conference.
As of today, nearly 9,000 applicants have been made an offer by Build it Back, with 6,400 selecting their options, 3,113 receiving reimbursement checks, and 1,117 beginning construction on their homes. A mayoral spokeswoman said that's nearly all of the roughly 10,000 applicants who remain classified as "active" in the program. Mr. Stringer's office, meanwhile, cited the 20,000 applicants who originally signed up for its help—noting in the audit that many who had been declared active had simply given up hope of getting help "partly because of program failures."
Mr. Stringer said a key problem with the program was that it turned over too much of the work to contractors, who simply didn't follow through—failing time and again to meet contract requirements yet still collecting payment.
"One of the key lessons of Build it Back is that our city must take the lead role in disaster recovery – because we can't simply outsource all aspects of such critical work," Mr. Stringer said. "The city must take responsibility when disaster strikes our shores. Contracting out our most crucial tasks to consultants means that profit can be put before people, which is exactly what happened after Sandy."
Ms. Peterson said the city had already done that—taking control of remaining contracts and renegotiating them for better prices, though Mr. Stringer's office noted in its audit that those contracts have yet to be made official.
While Mr. Stringer gave Mr. de Blasio credit for helping turn around the program and get it on a better path, he also argued the city still needs to get current, accurate contracts in place with the subcontractors it has kept on the job after the city parted ways early with the main Build it Back contractor, Public Financial Management, in December 2013.
"If there's one lesson to be learned from Sandy, it's that contracts are only as good as the people who manage them," Mr. Stringer said. "Mayor de Blasio's administration has taken on many of the most frustrating elements of the Build it Back program and improved upon them, but there is more work to be done.  Without real oversight and accountability, the City has inadequate leverage to deliver necessary relief to New Yorkers still waiting to rebuild from the storm."
While PFM exited Build it Back—after collecting $17 million of its $50 million contract—the city is still working with two PFM subcontractors that the audit also identified problems with: URS and Solix. The city has no current contract with URS or Solix, despite the ongoing work, Mr. Stringer's office said, which the audit argued leaves the city vulnerable to overpaying and being unable to enforce standards.
The Housing Recovery Office responded to the audit by saying three of five of the remaining contracts have been submitted for registration by the comptroller. But Mr. Stringer's office has not yet received a contract for URS, and said it received the Solix contract the day the city responded to the audit.
The current administration also responded to the audit by saying the city has not paid more than any vendor is owed—writing in its formal response that "only $17.25 million has been paid to the vendors, one-third of their original contract value."
But Mr. Stringer's audit notes that the city has continued to have work done by Solix and URS, but hasn't paid for yet it in the absence of registered contracts—and the two contractors have submitted an additional $17.6 million in unpaid invoices between them, bringing the total contractor cost to more than $34 million. The mayor's office says the city will be reviewing those invoices before paying them.
The audit enumerated repeated failures in the management of the program by URS and Solix, both of which it said were paid for incomplete work, like applications missing vital documents. The audit also found that URS hired unqualified workers as case managers and poorly communicated with applicants who were missing vital information.
A spokesman for Mr. Bloomberg defended the administration's storm response, pointing to Rapid Repairs, a program that used FEMA funds to provide people temporary shelter in their wrecked homes by replacing boilers, and in saying they ditched contractors who weren't working well.
"We injected $650 million directly into storm ravaged areas, getting 20,000 families back into their homes in fewer than 120 days—a faster and larger rebuilding than after any disaster anywhere in the U.S.," spokesman Stu Loeser said. "We also set up a long-term rebuilding process that was ready to go. Any rebuilding requires contractors, and when contractors weren't doing the job in the early stages, we fired them."