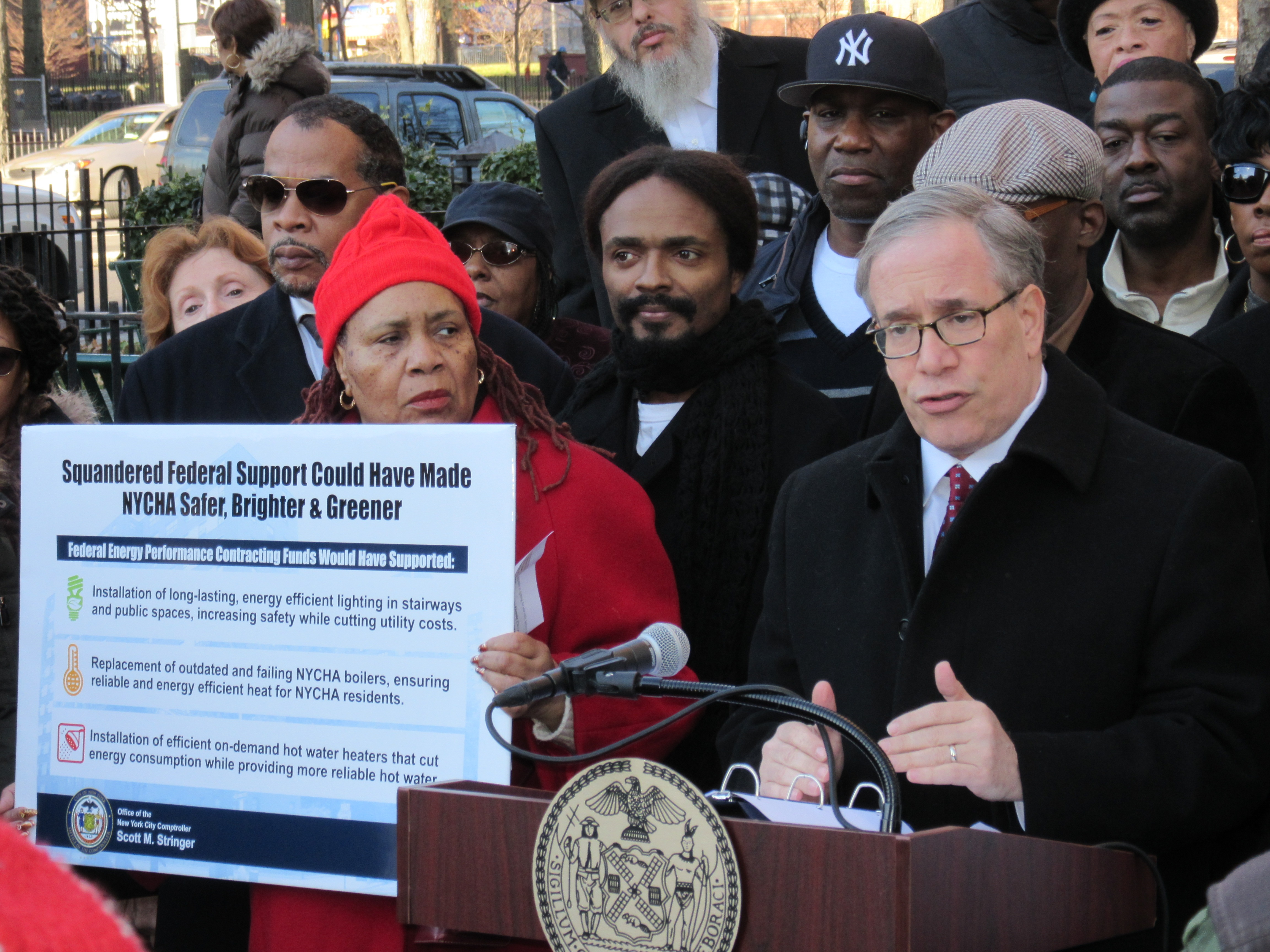 Being stuck in a subway car on the way to work might be more than an annoyance—it may be keeping some New Yorkers out of the work force, Comptroller Scott Stringer argues in a new report.
"We tend to look at travel as just quality of life, but we don't think of, economically, we don't think about it as preventing people from being in the work force," Mr. Stringer said.
Mr. Stringer's office found that New Yorkers have longer average commute times than residents of any 29 other major cities surveyed—and he blamed that transportation time for the fact that the percentage of New York City women with children in the workforce is 3 percentage points lower than the average of other big cities, and well below metropolises Boston, Philadelphia, and San Francisco.
"There's a correlation between spending so much time in mass transit that you can't get home in time for the children, you can't make a pickup at daycare, it goes on and on," Mr. Stringer said. "There's real issues there, if we're gonna continue to be a competitive city around the country."
Mr. Stringer's report found that the average time spent commuting each week in New York City was six hours and 18 minutes—and that it was the only city surveyed with an average weekly commuting time above five hours.
If all that extra commuting time is taken into account, New Yorkers have the longest work week of the cities he surveyed. But without counting commuting time, New York's workweek falls in the middle of the pack, at the twelfth-longest, thanks to the long days worked in fields like mining, motion pictures, or advertising.
The longest commutes in New York belong to those making the least amount of money, like home health care aides and security guards, Mr. Stringer's report found, in part because they cannot afford to live as close to city centers or public transit.
"They're not only working longer for lower pay, they're also commuting longer than anyone else," Mr. Stringer said.
And while New Yorkers earn more money than workers in other American cities, Mr. Stringer said the difference isn't so big if, once again, the time spent stuck on the subway is taken into account.
"The commonly held belief that workers in New York make more than workers in other cities is right," Mr. Stringer said. "But when you factor in how long it takes us to get to the office, we're actually making less than we think on an hourly basis."
Mr. Stringer said to better compete, the city ought to boost its transit infrastructure with things like signal upgrades to keep trains running faster, but also consider advancing human resources policies like flexible working arrangements and predictable scheduling.