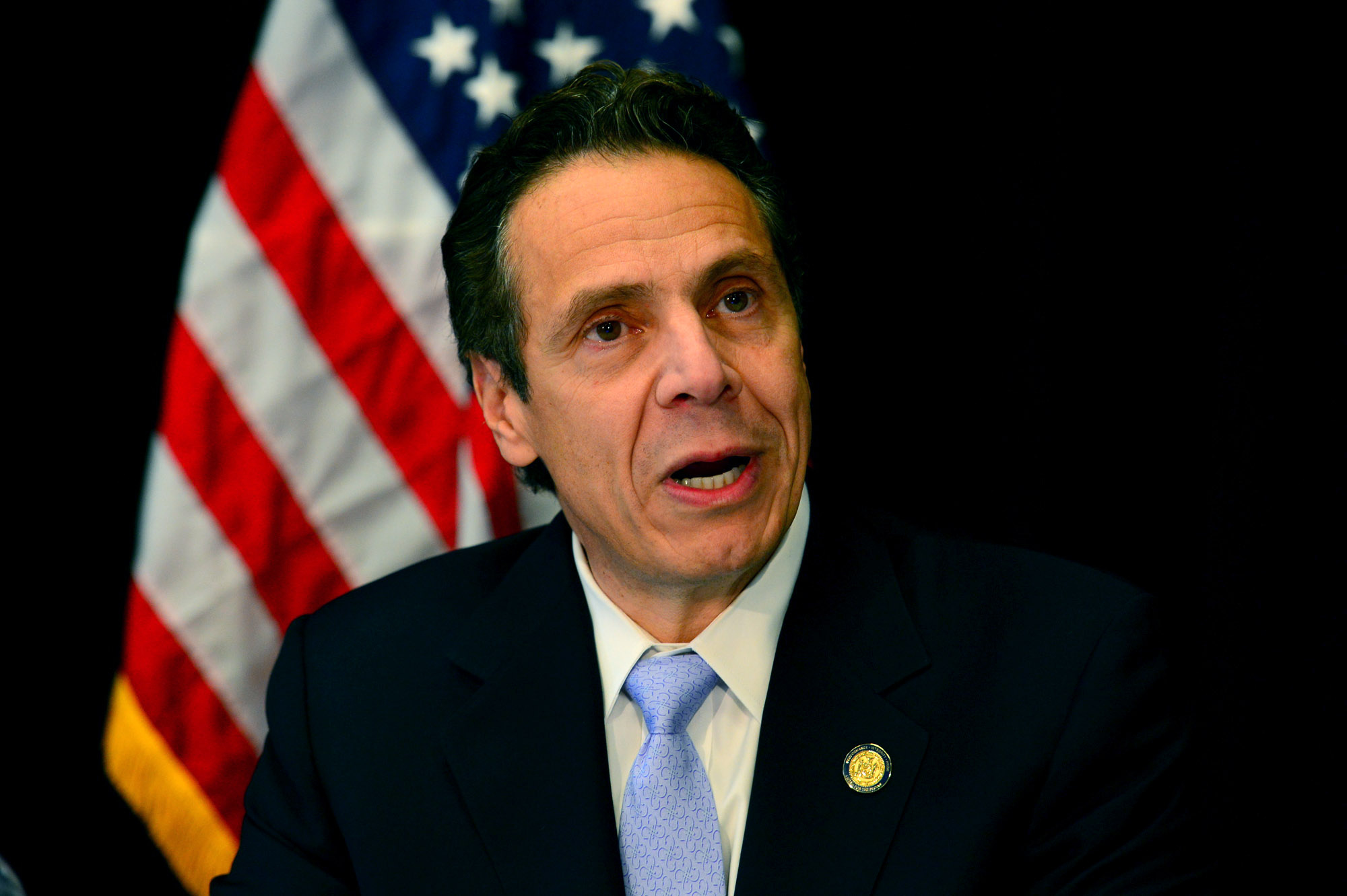 Gov. Andrew Cuomo banned non-essential state travel to the state of Indiana today, amid continued widespread backlash against the Hoosier State's new "Religious Freedom Restoration Act"—which many gay rights activists view as a thinly veiled effort to grant businesses the right to discriminate on the basis of sexual orientation.
Mr. Cuomo directed the state government to review any requests for state-funded trips to Indiana, and to bar any travel there not "essential to the enforcement of state law or public health and safety."
"New York State has been, and will continue to be, a leader in ensuring that all LGBT persons enjoy full and equal civil rights. With this action, we stand by our LBGT family members, friends and colleagues to ensure that their rights are respected," Mr. Cuomo said.
The move comes after Connecticut Gov. Dan Malloy enacted a similar ban in his state, and as other New York City lawmakers blasted the law and Indiana Gov. Michael Pence, a Republican, who supports it.
Speaking at a press event ahead of the Council's stated meeting this afternoon, Council Speaker Melissa Mark-Viverito contrasted two new city bills to prevent discrimination in housing and employment with the Indiana measure Mr. Pence signed into law last week. The text of the latter forbids state laws that "substantially burden" individuals, companies and faith organizations' "exercise of religion"—but most liberals like Ms. Mark-Viverito perceive it, and similar proposals in other states, as permitting conservative groups to deny services to gays, lesbians and transgendered people.
"We don't need to look very far to see how disastrous and appalling disregard for human rights can be," Ms. Mark-Viverito said. "This past week, the whole country has watched as Indiana has adopted pro-discrimination policies, policies which will negatively impact the LGBTQ community."
The speaker's rhetoric only intensified as she continued.
"What Indiana has done is an absolute disgrace," she said. "Governor Pence and the state legislature should definitely be ashamed. These laws are mean-spirited and run counter against our country's values, values of inclusion and values of progress."
On Twitter, Mayor Bill de Blasio called Indiana's law "disgraceful."
Ed Cox—chairman of the New York State Republican Party—lambasted Mr. Cuomo for apparent hypocrisy, noting the Democratic governor is scheduled to visit Cuba, where human rights are routinely violated.
"Now that Andrew Cuomo has banned travel to Indiana, he can cancel his upcoming trip to Cuba, where gay marriage is illegal, political dissidents are imprisoned and tortured, and the Castro regime is on the US State Sponsors of Terrorism list," Mr. Cox said in a statement sent to the Observer. "Or he can admit that both moves are political stunts meant to bolster his national profile with no grounding in reality or substance."
Since the bill became law, many have called for a boycott of Indiana and its products, even as Mr. Pence—an Evangelical Christian—and his allies maintain the measure is not intended to be anti-gay. The Indiana governor has reported surprise at the national recoil, and today he proposed to "fix" the act by changing the language to be clear it does not allow the denial of services to anyone.
Updated to include comment from Mr. Cox.